BigDogAdventures----Presents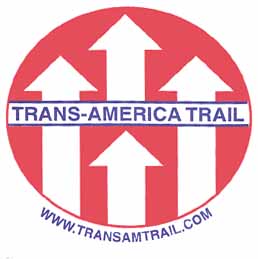 Oct. 2nd 2004--- 7 riders departed southern Illinois and rode the Tennessee, Mississippi and Arkansas portions of the Trans-America Trail,----an offroad route extending from Tennessee to Oregon. It was another great ride.
The Riders
Mark Sampson

Mt. Vernon, Illinois

2000 Africa Single

Yes----I fall down too !!!
Jay Grafton

Mt. Vernon, Illinois

1999 BMW F650

"Rider down--Rider down"
Kevin Sweet

Waterloo, Illinois

2004 Pink KLR 650

You're outa' hear buddy !!!

John Simmons

Cape Girardeau, Missouri

2001 BMW 650GS

He sold this bike to some poor sap-- said it had never been offroad, abused, rode in the dirt---or to mexico !!! Yeah, right !!

Rodney King

well, his bike anyway.

Mt. Vernon, Illinois

2003 BMW 1150GS Adventure

He will be the "Big Dog" on this ride.
Biker Joe

Blue Balls, Iowa

2004 Homelite
Joe Hart

Marseilles, Illinois

2004 Suzuki DR650-Unless his new 2005 Pink KLR comes in.
Larry Taylor

St. Louis, Missouri

If he's gotten his license back yet !!
Day 1 The ride down to the beginning of the Trans-Am Trail
Back ----Homepage