Mississippi Hill Country Ride
My Ride With Sam Correro
The Creator Of The Trans America Trail
November, 2010
Mark Sampson (Left)-----Sam Correro (Right)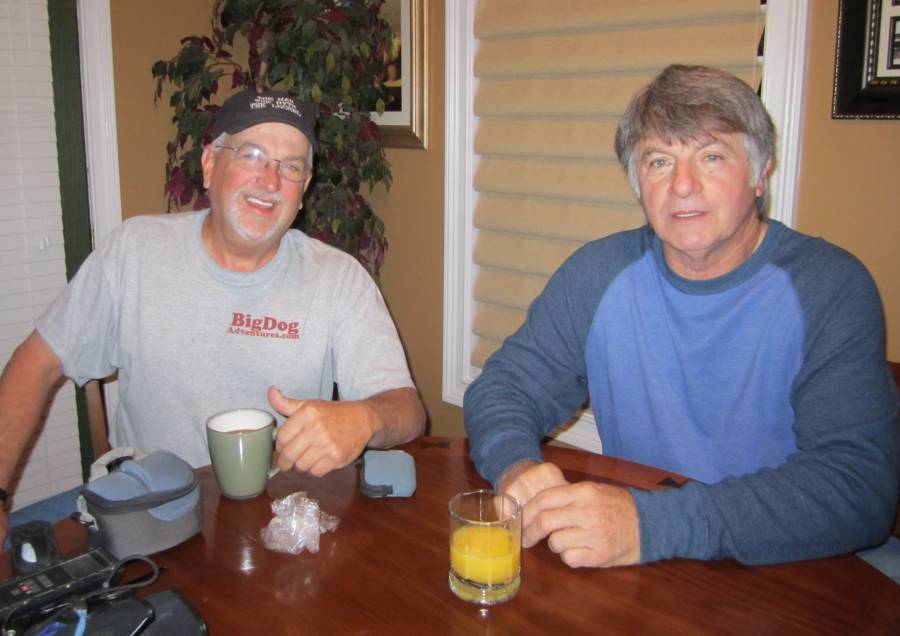 How me and Sam meet for the first time and ride together has a story. So grab a cup of coffee.
As of November of 2010---Sam has only one route for his Mississippi Hill Country ride---with
a future return loop promised later on. I didn't want to go down there till I had both routes and could make a
nice 2 day loop ride out of it.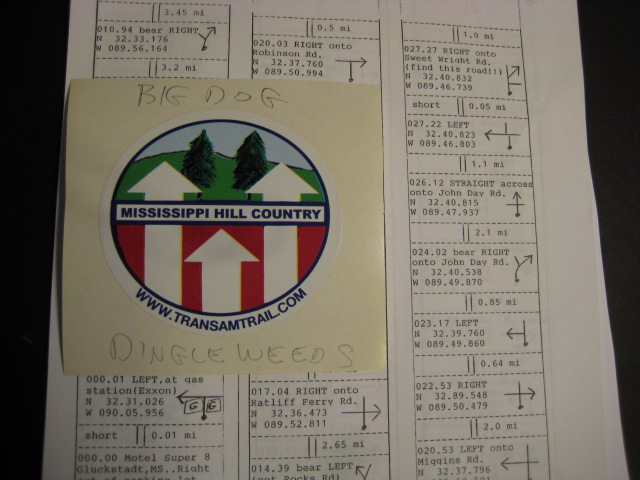 I hated to bug him--but e-mailed him to see if he actually had the other route ready.
What you see here is the maps of the South to North route available on his website.
I still needed the other route.
I also got an invite to ride it with him--but timelines never worked out.
So he sent me a rollchart that really wasn't ready for prime time to ride another route
North to South---so now I have both. But the one was just a rollchart.
I didn't know if I could convert the rollchart to a gps route---but did.
So I just head down there with the routes in my gps and sent an e-mail to Sam saying I was
leaving the next day to ride the routes and I would be riding right by his house, which is right
on the route. So...........he calls me and says don't come to his house ?????? I've moved he said !!!!!
He then diverts me to his new residence in Mississippi which is right on the Mississippi, Tennesee
border South of Pickwick Dam state park and Counce, Tennessee. He says we'll ride a brand new route and use a handwritten
rollchart that nobody has yet-------how cool is that !!!! When I get to his house he hands me the hand written rollchart
and I convert it to a gps route in a bout 5 minutes to Sam's amazement.
He then tells me I'm the navigator tomorrow----------OK !!!

Then I get a Mississippi Hill Country sticker which I immediately put me and Dingleweed's name on.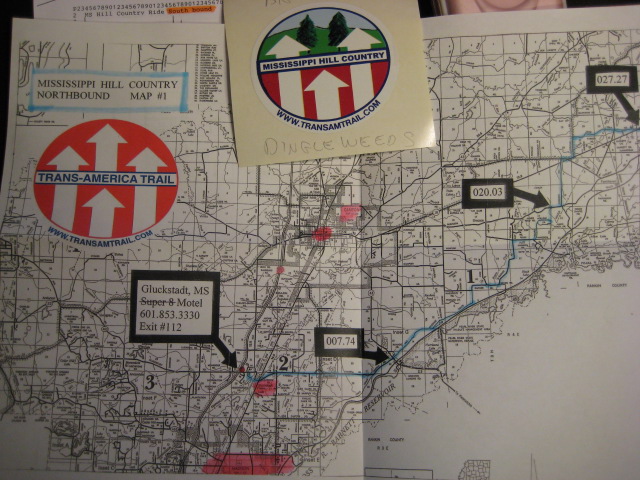 Here's the handwritten rollchart he hands me.
GPS coordinates---all hand written.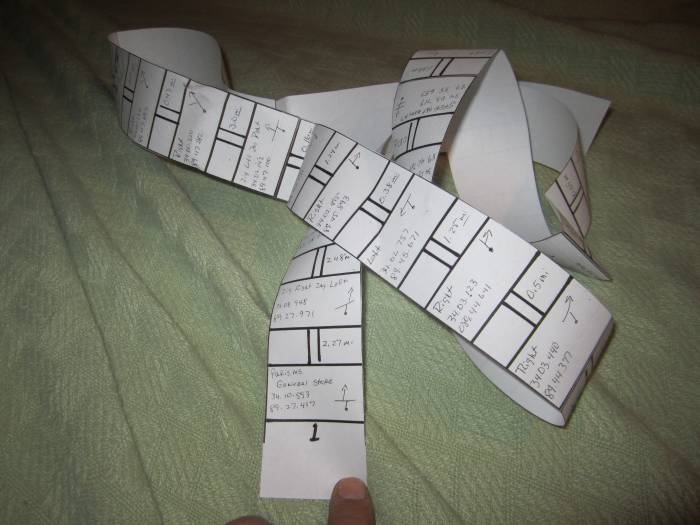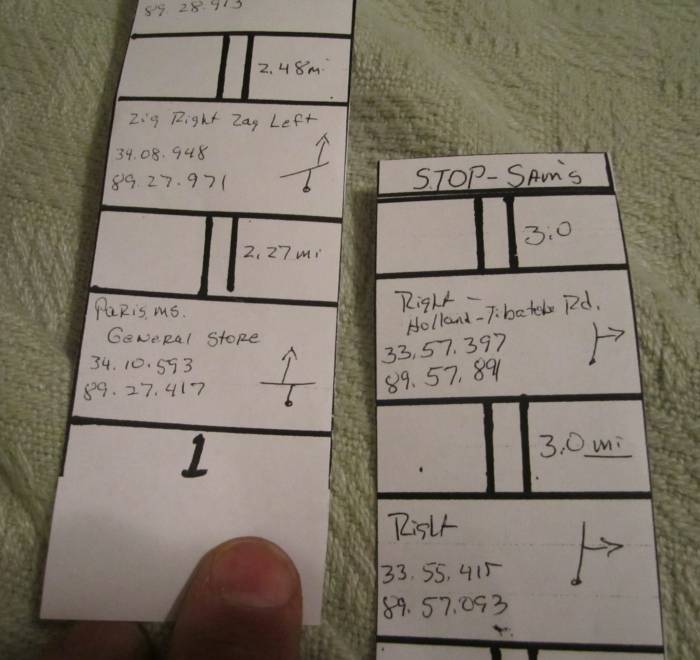 So I get to see all of his handy work--and where he keeps all his precious maps and rollcharts.
There are stacks of these thing--as he sells lots of them.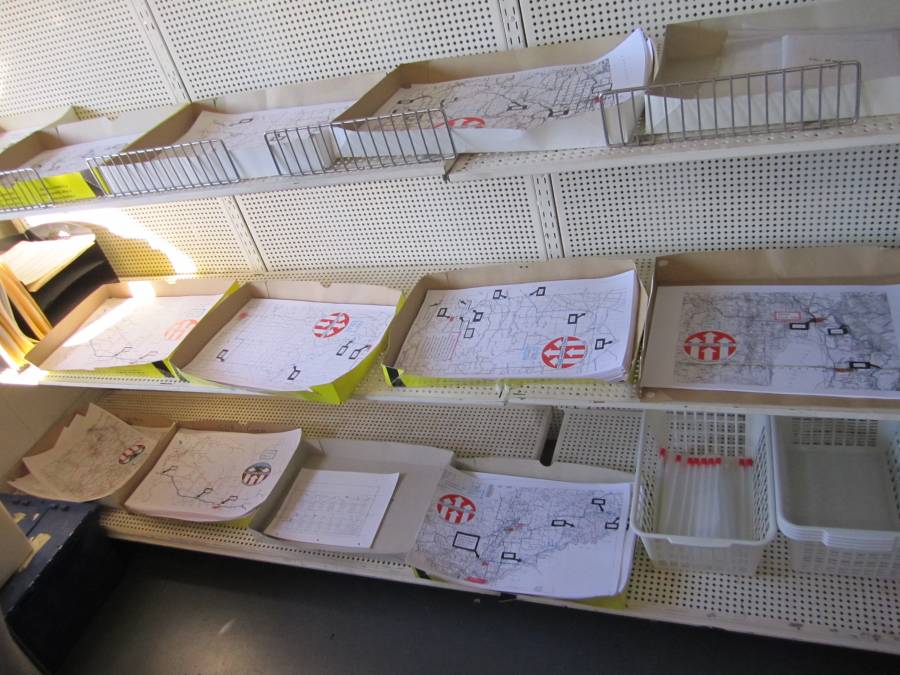 So I decide to help myself to one--surely he won't miss one !!!!!
Well---since I have ridden all of his routes I put it back.

See that hat I'm wearing ??? "The Man--The Myth--The Legend"
Yeh ---I stole that from him too !!!!
I'm just kidding of course--that was a gift to me from HF or High Five on Adventure rider.
But---it really should be worn by Sam no doubt.
Sam wouldn't take it anyway---said he never wore hats.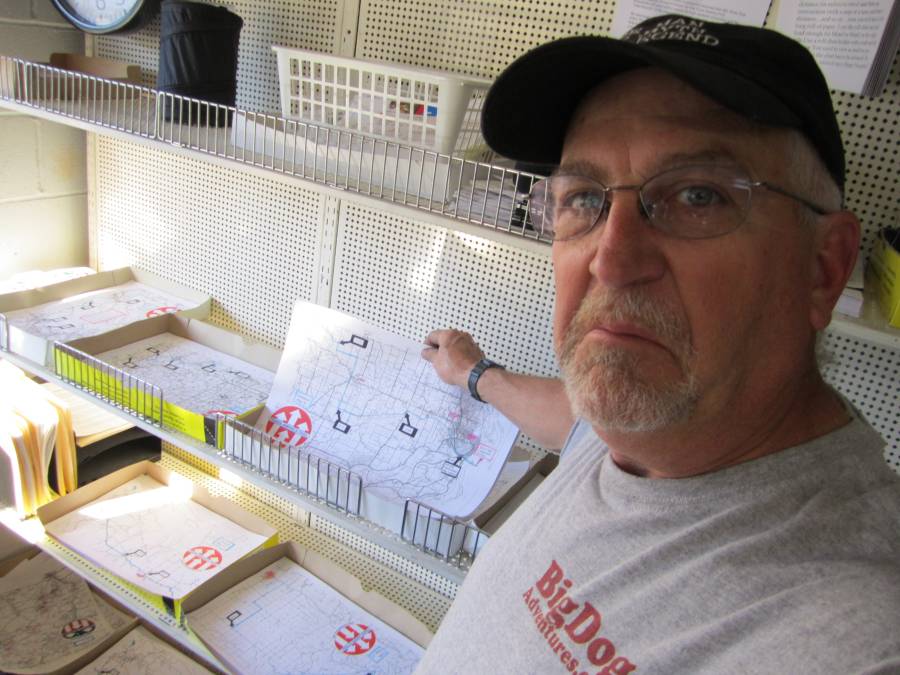 Friday morning 11-12-10 Sam hauls us to the start of the ride in Paris, Mississippi----population 17.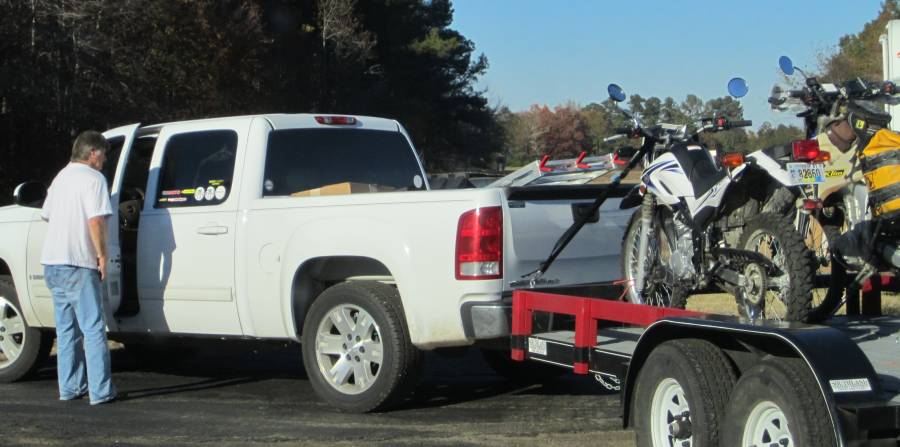 Sam's riding a new Yamaha XT250 and I'm on my Yamaha WR250R.
I proudly put my Mississippi Hill Country sticker on my rear fender---and another on my side panel.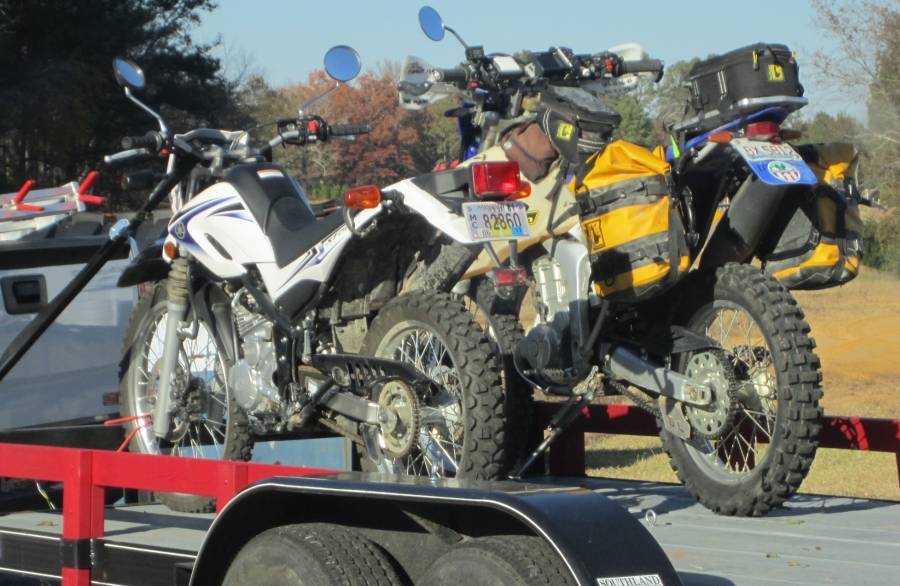 We had departed in the dark and on our way to the start the sun almost has risen over the horizon as we
stop to take a break at these Indian Mounds.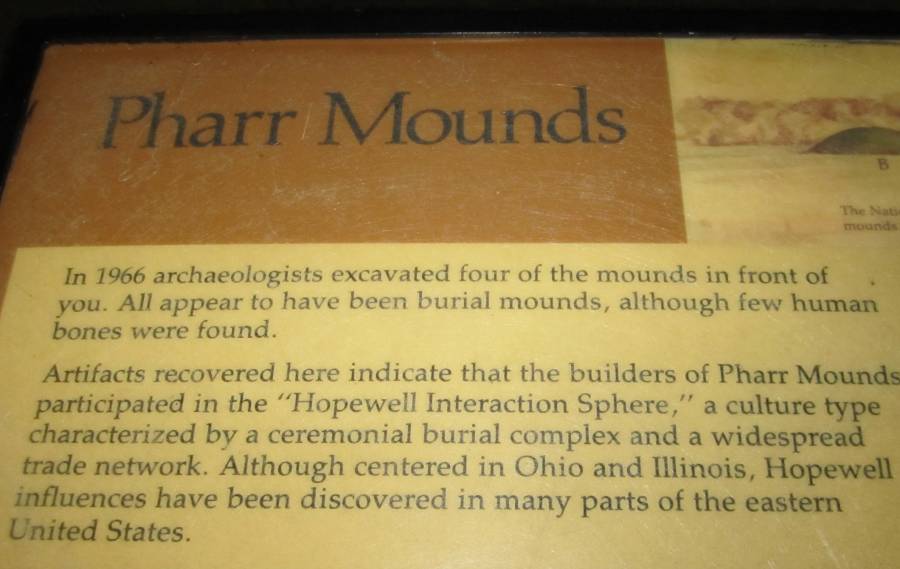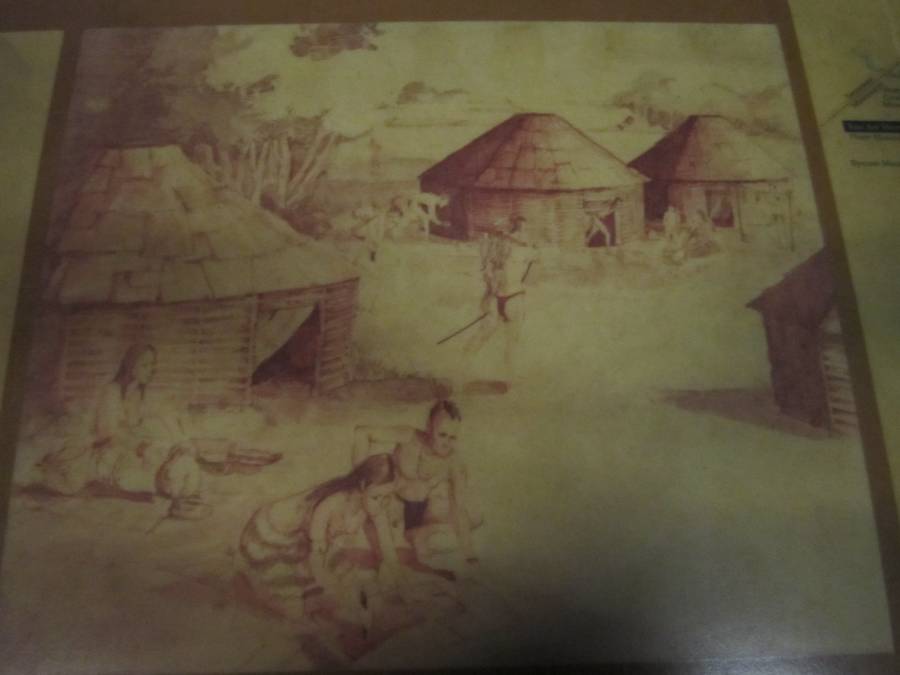 Can't ride without stickers.
I placed it proudly next to my Hells Canyon and Motorcycle Jazz.com stickers I got earlier this year on a ride
with my buddy Scott Stevenson----AKA---"Dingleweeds".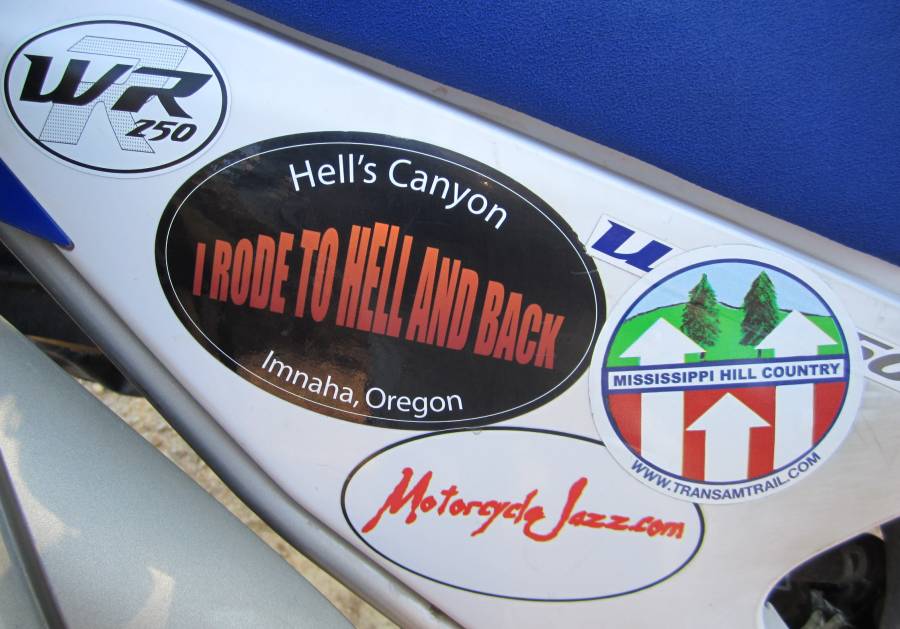 It's a beautiful crisp morning in Mississpi--just right for riding.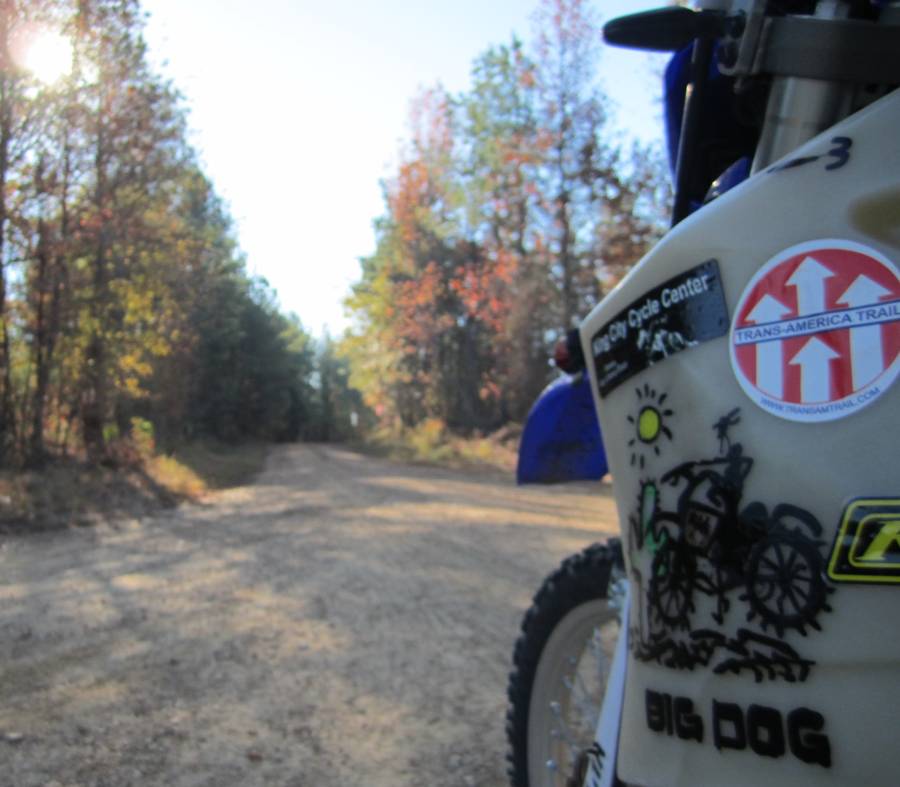 I felt kind of silly leading Sam around this morning---seems he should have been leading me.
I was using my gps for navigation but brought Sam's maps and rollcharts in case I have a digital mal-function !!!
Sam carried no navigation and didn't have the route memorized--he depended on me to do it all.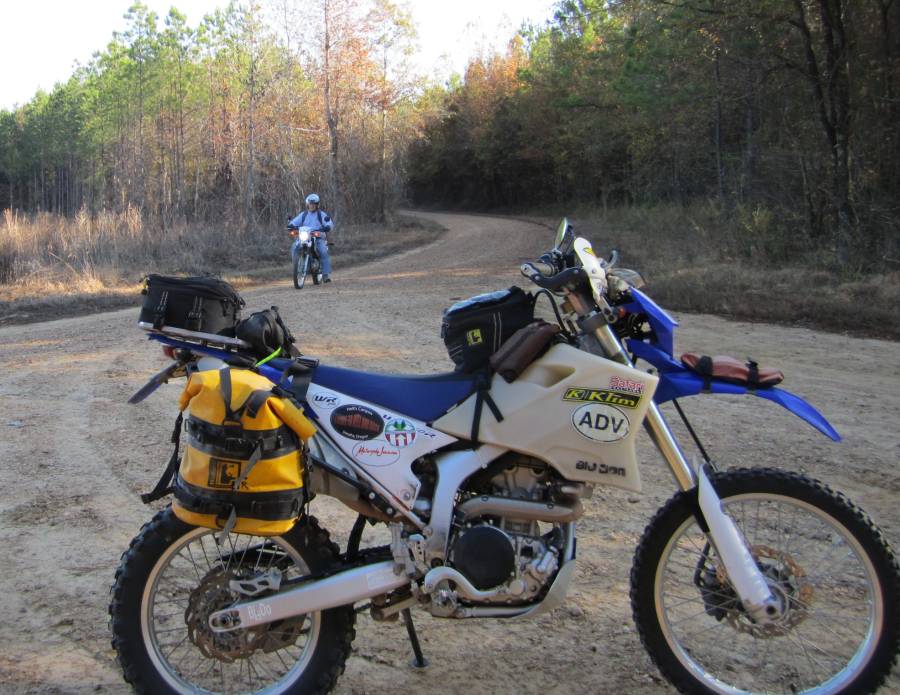 I think he was amazed how I breezed thru turn after turn without any hesitation.
I learned a lot about Sam---one........he's a very simple man. Likes things simple and he's very old school too.
Loves old movies and things the old way. He putts around like me---driving the speed limit and letting everybody in a hurry
and all caught up in the modern dizzying world just pass him by.
He's a gentleman too---has a nice girlfriend...and I was impressed with their obvious respect and love for each other.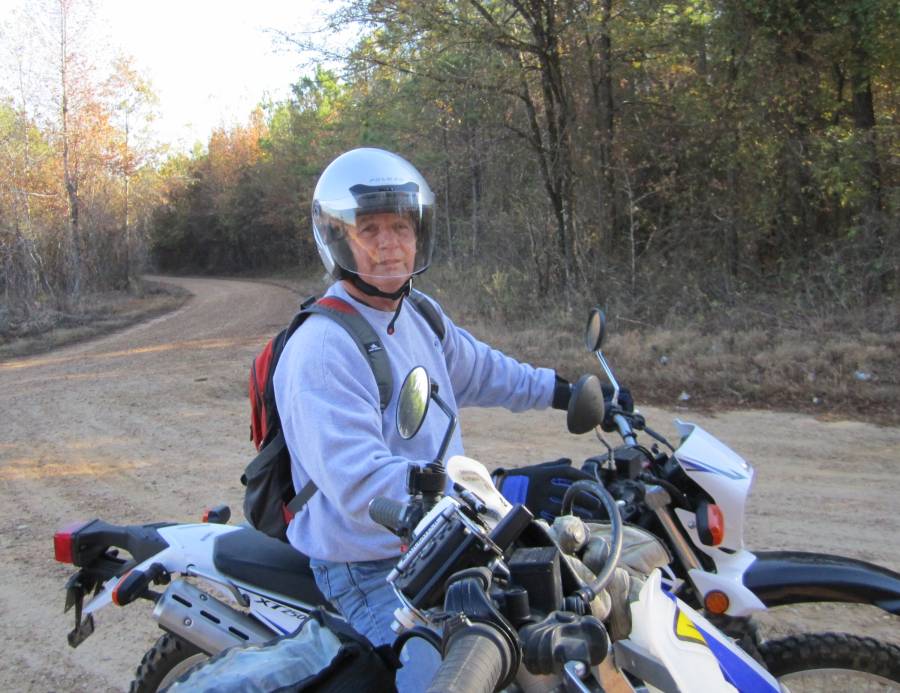 Sam and his girlfriend had identical XT250's and identical 4-wheelers to enjoy the trails together with.
Like I said---Sam is a simple man and rode in blue jeans and a sweater.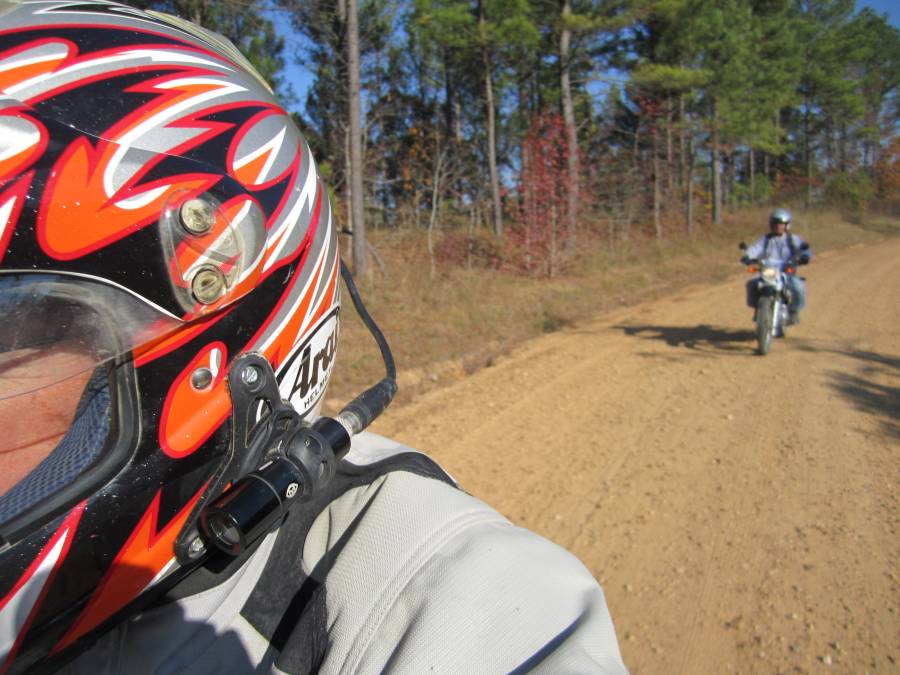 We rode thru many burned areas----I should have asked---but I didn't know if they were accidental fires or prescribed burns.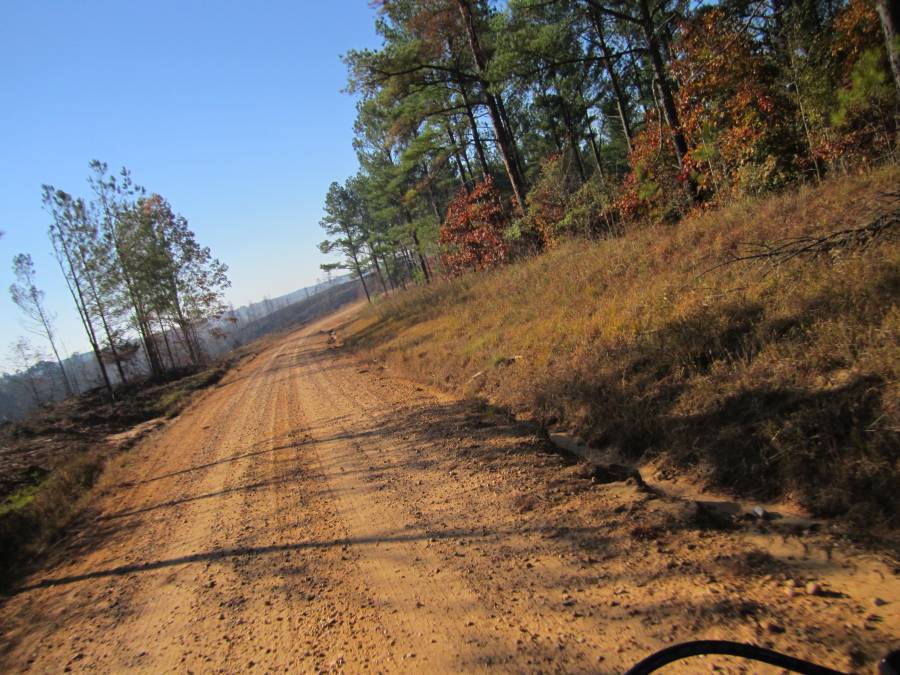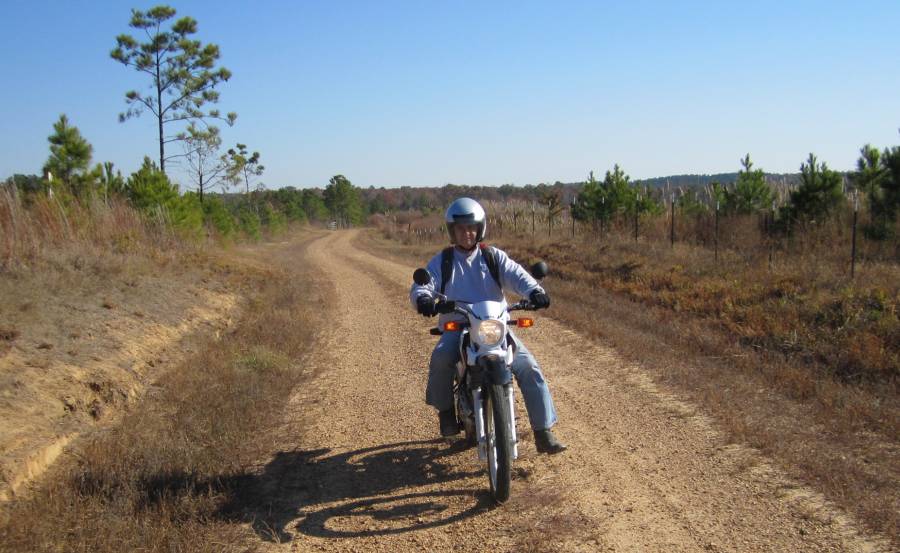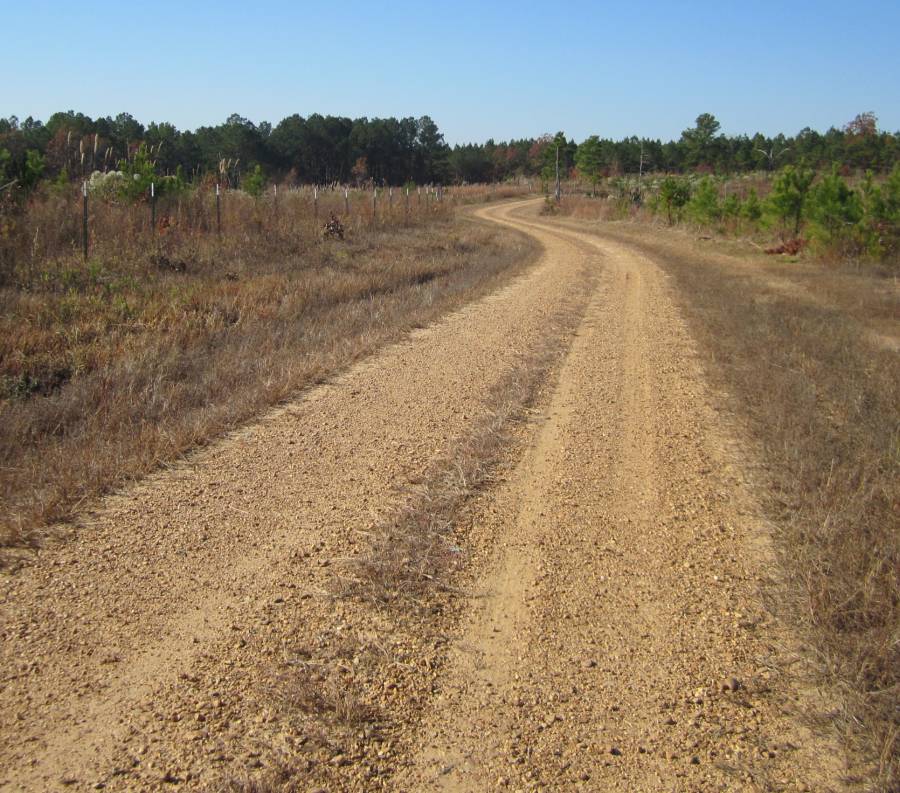 If your never been to Mississippi you've probably never heard of the plant Kudzoo.
The stuff grows everywhere and suffocates all other plants and even trees.
It's usually a bright green--but after a frost in this area it kills it out for the winter to a brown color.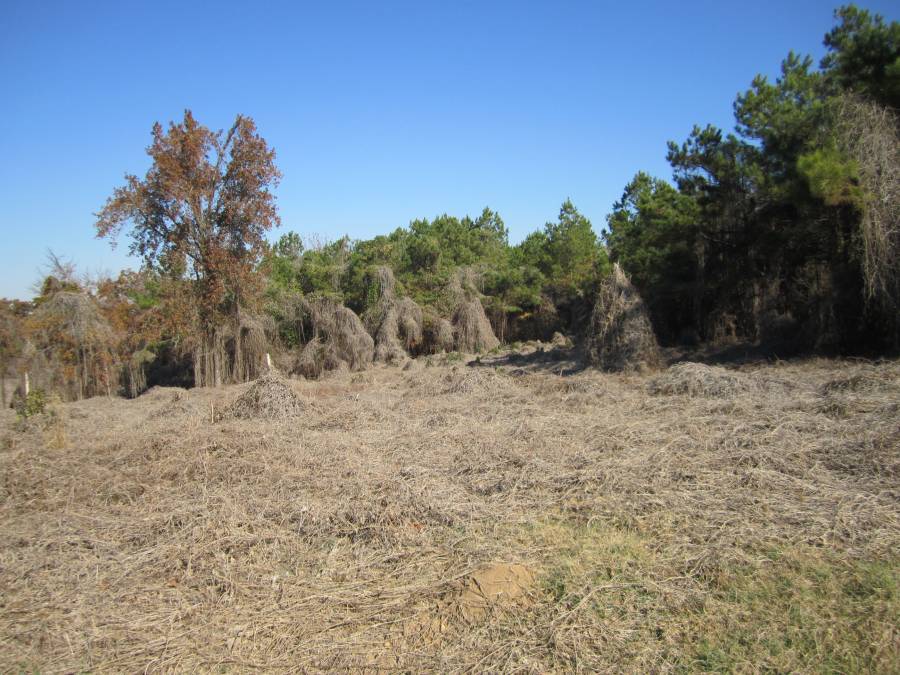 I'ts kind of earie looking stuff---and I can remember a trip me and my wife took in about 1987 to the East coast on my
BMWK75S. We were riding in the dark in Mississippi and was going to camp and ran into some of this eerie looking stuff
in the dark and it gave me and my wife the creeps.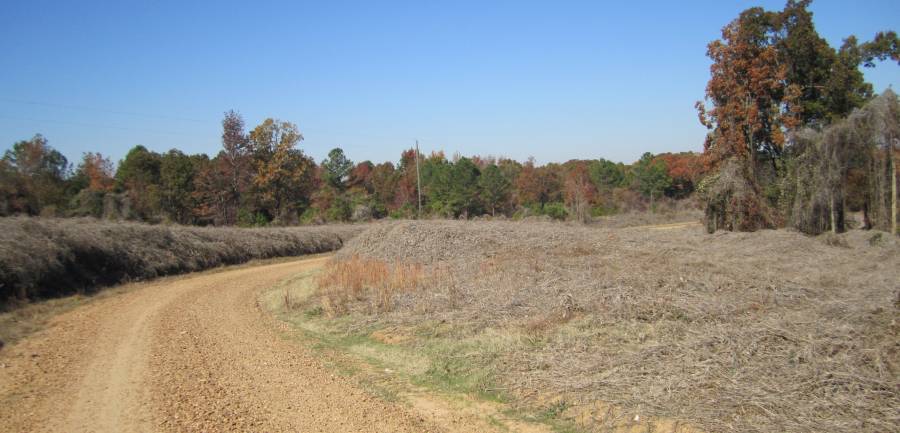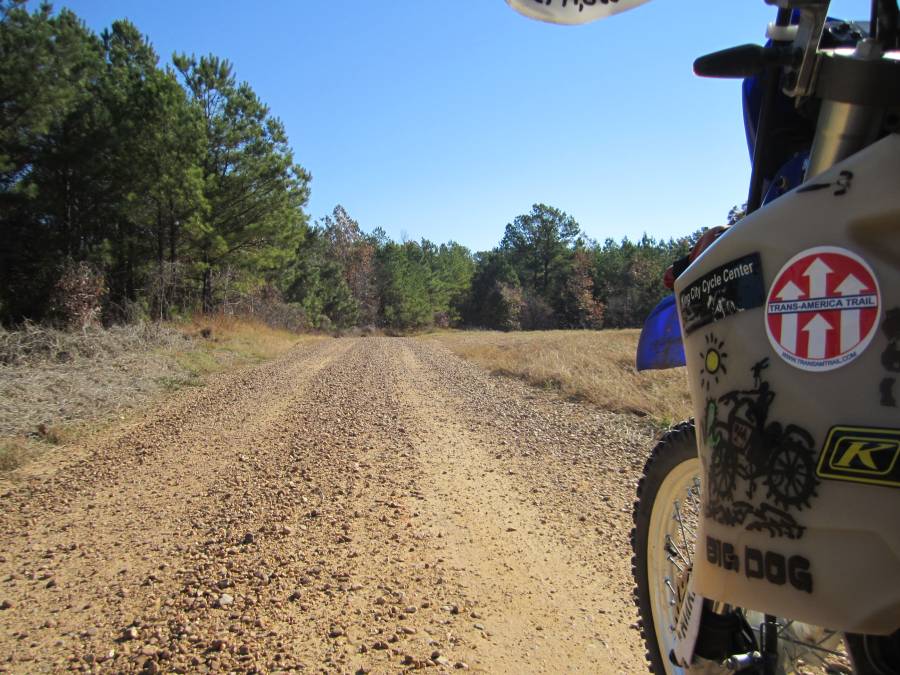 It was near here that Sam had to leave me as he some things he had to do.
I would be left alone to ride all the way to Gluckstadt, Mississippi on his North to South route and then
ride North the next day to Batesville, Mississippi on a
different route----then on to his house where we would finish getting
better aquainted and where I'd spend the night again.
My gps would be my guidance----but I brought his maps in case my gps quit.
This is the first time I've carried his maps with me. I've always depended on my gps.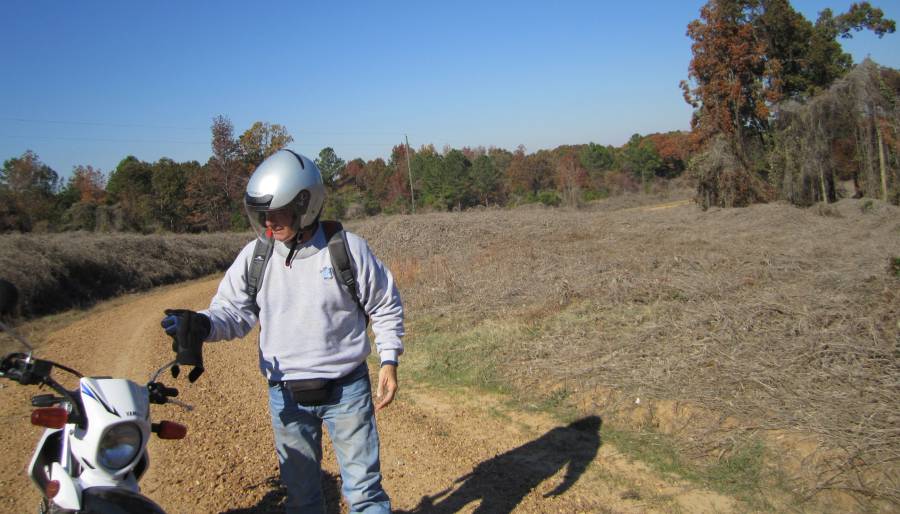 I rode South alone and really enjoyed the ride thru more Cudzu----some of it was still pretty
green, as that area had obviously avoided the frost.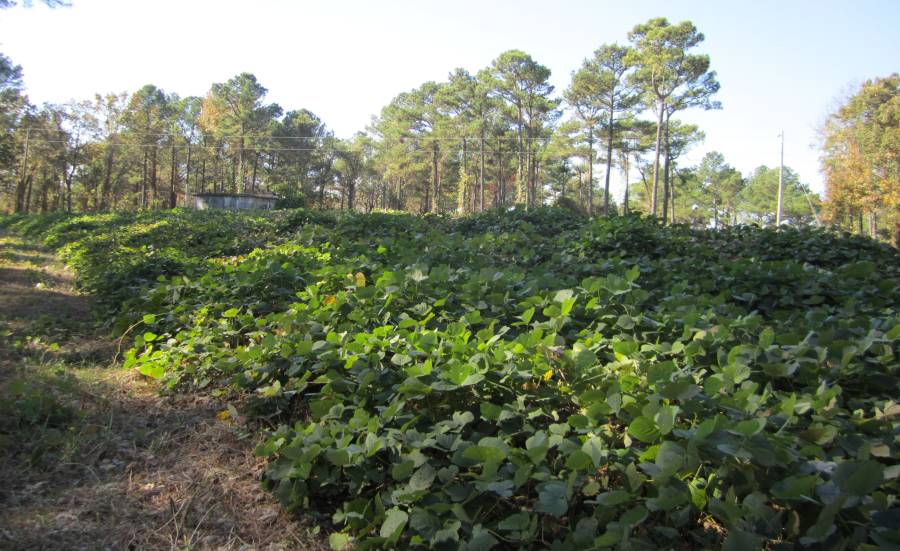 Found this poor guy in the middle of the road.
An armadillo that had a bad day.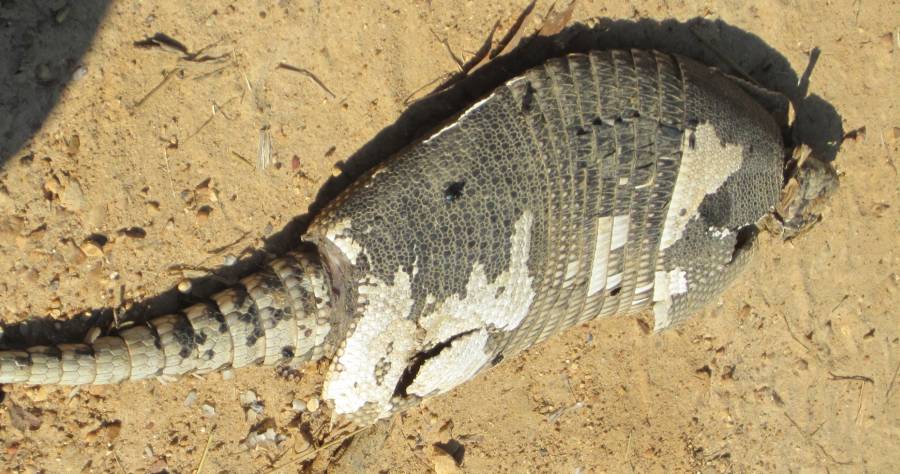 I bet I ran into 4 or 5 of these---then down the road I'd found a warning that the bridge was out in 1,500 ft.---then
500 ft.--------then I'd find a bridge that had obviously been finished for quite awhile.
I told Sam about those when I got back to his house and he told me it would sometimes be months before
the road closed signs were removed after a bridge repair or replacement.
I always continue on anyway--as I can usually cross anyway.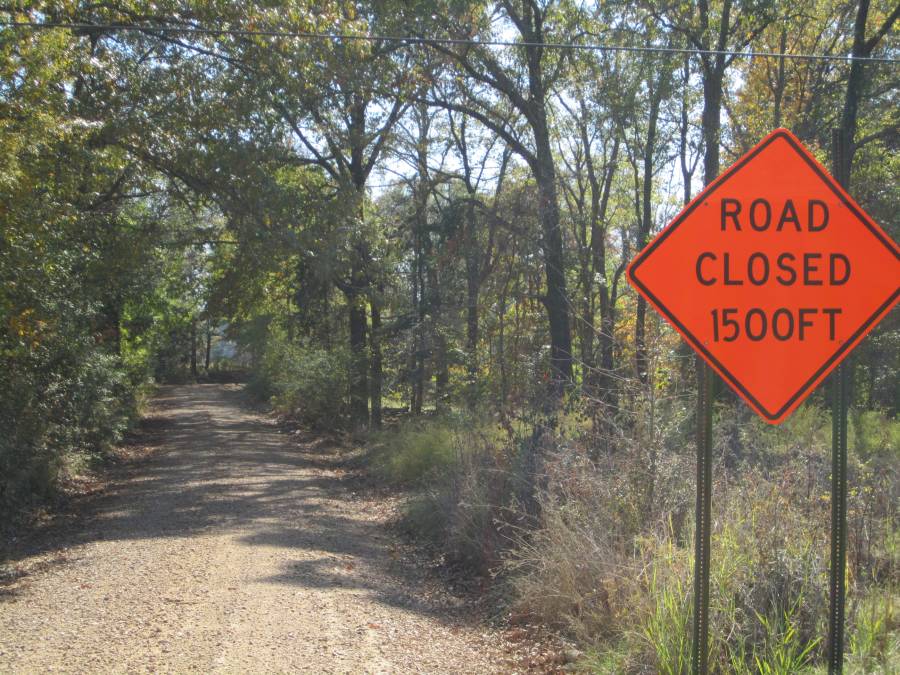 I think the next few picture were in the town of Carrolton, Mississippi.
Found this neat lilttle house on the square across from the court house.
See the sign above the door ??
It says..........Pickett Fence.
When I was a boy we had a pickett fence in front of our house---I'll never forget that fence.
I'd ride my bicycle beside it and rattle the fence with a stick making all kinds of noise with
baseball cards or better yet a balloon thumping away in my spokes.
You young fellows probably have no idea what I'm talking about.
When I was little we would use a clothespin and tie balloons or baseball cards to the frame of the bike so they would
rub the spokes and sound like a motor. In my hometown all the kids did that.
We probably used up 50 million dollars worth of valuable baseball cards.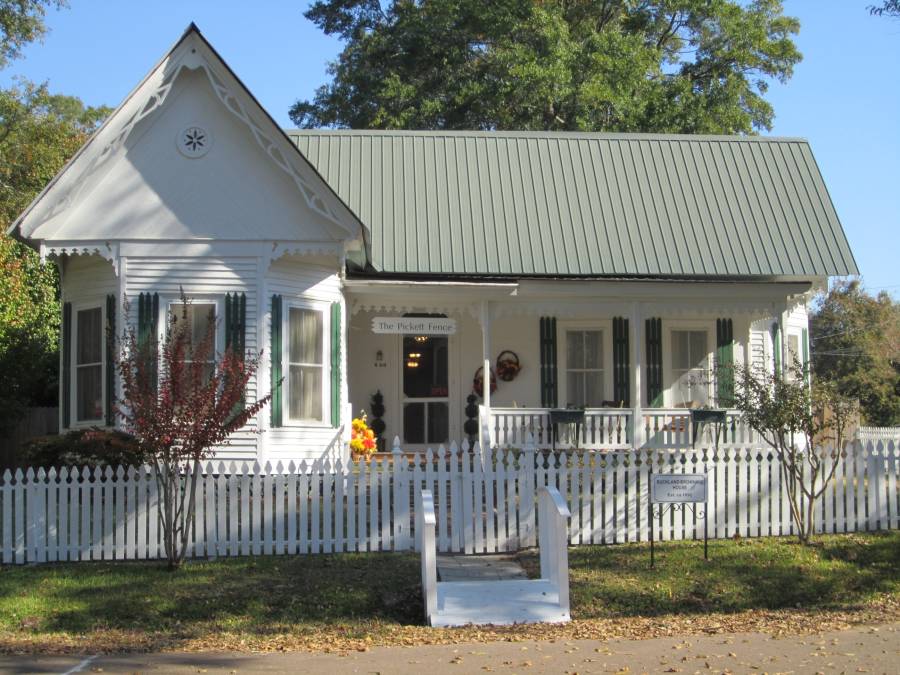 This town looked like the 50's----and I couldn't resist sitting across from the court house on a bench and
just watch the world go by.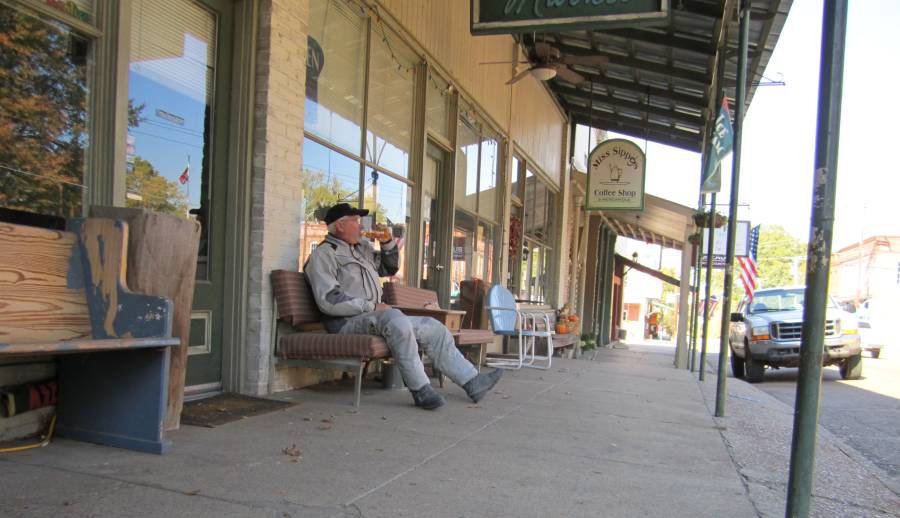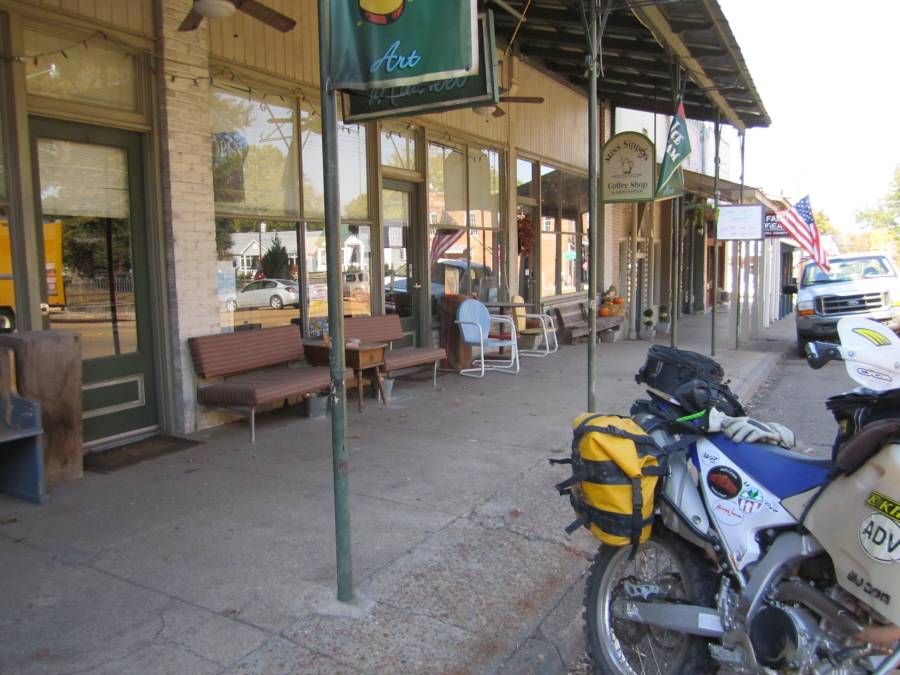 It was real dry out----but I'd find the occasional mudhole.
I rode on many, many roads that would be impassable if wet.
Quite a few sandy sections might cause some scary moments if I was riding a bigger heavier bike.
I rarely ran into anybody out here.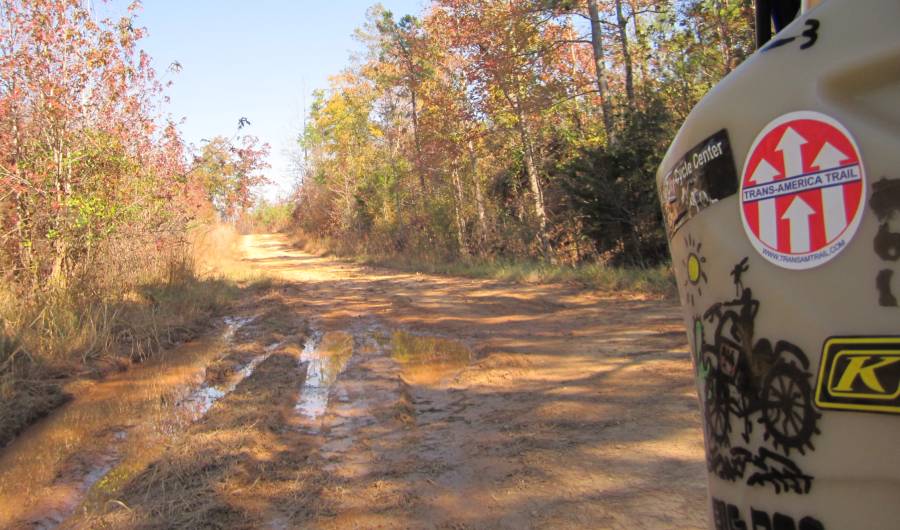 These 2 trees were growing out of solid rock----I showed Sam this picture and he laughed and said........"that's right
where I broke my cameral a while back".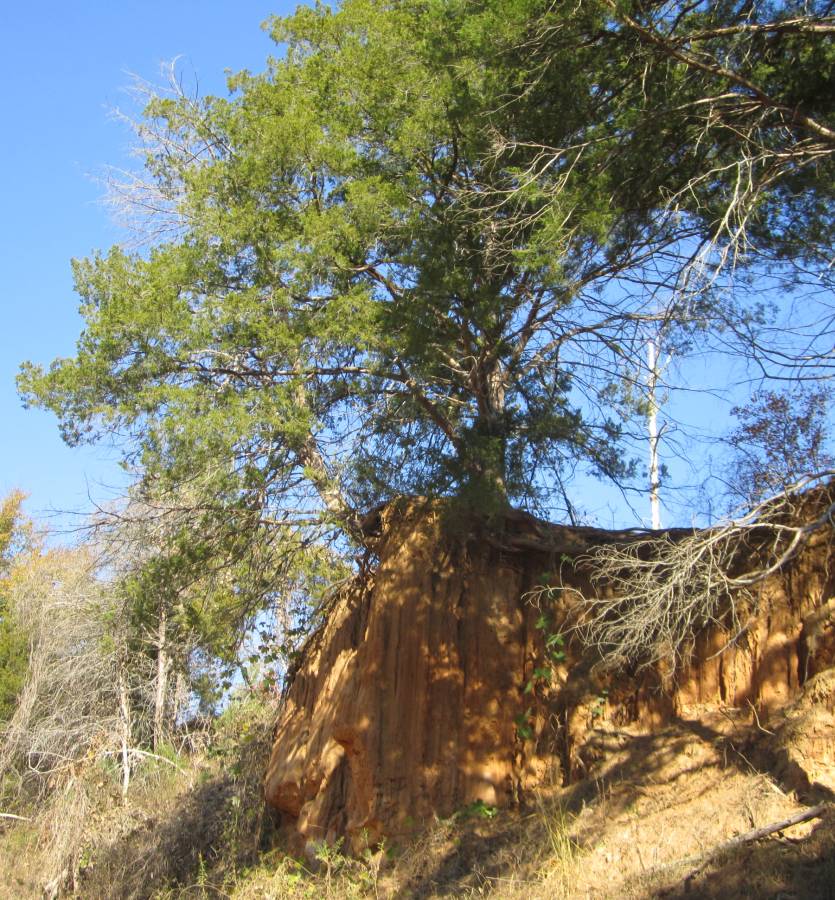 You've heard me say it before----nothing better than good ole' dirt.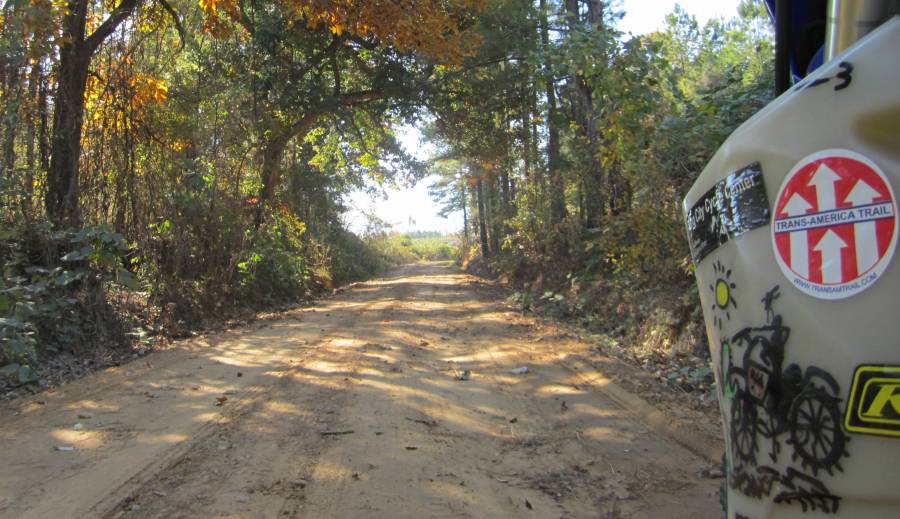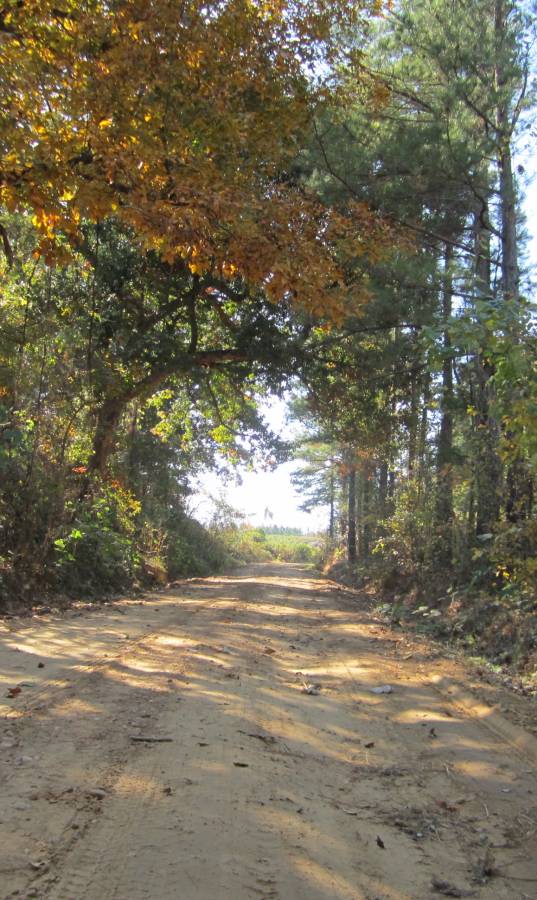 Sand doesn't bother me as long as I'm on something smaller than my 950.
I can't get the nerve up to wack the throttle of it in deep sand.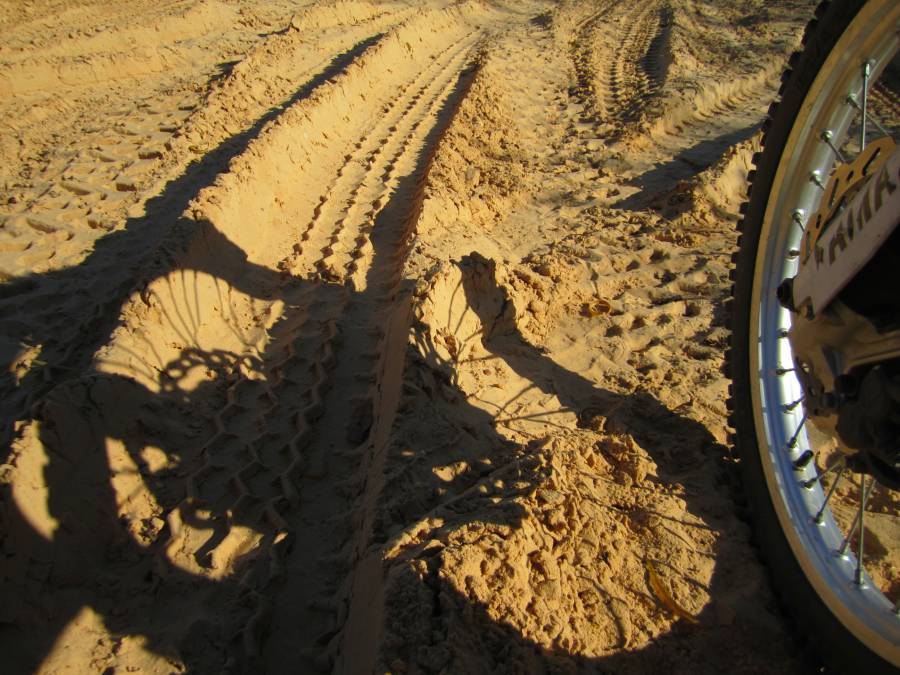 Now these people got it made.
A baketball court--loafing chair---outdoor hot water---outdoor barbecue grill and a pool.

I came across this neat place out in the middle of nowhere---the sign below says it some kind of religous retreat.
With hotsprings ?????? I'm guessing it used to be a hot spring resort ???
I just couldn't find much info about this place on the net----it has some civil war significance tho.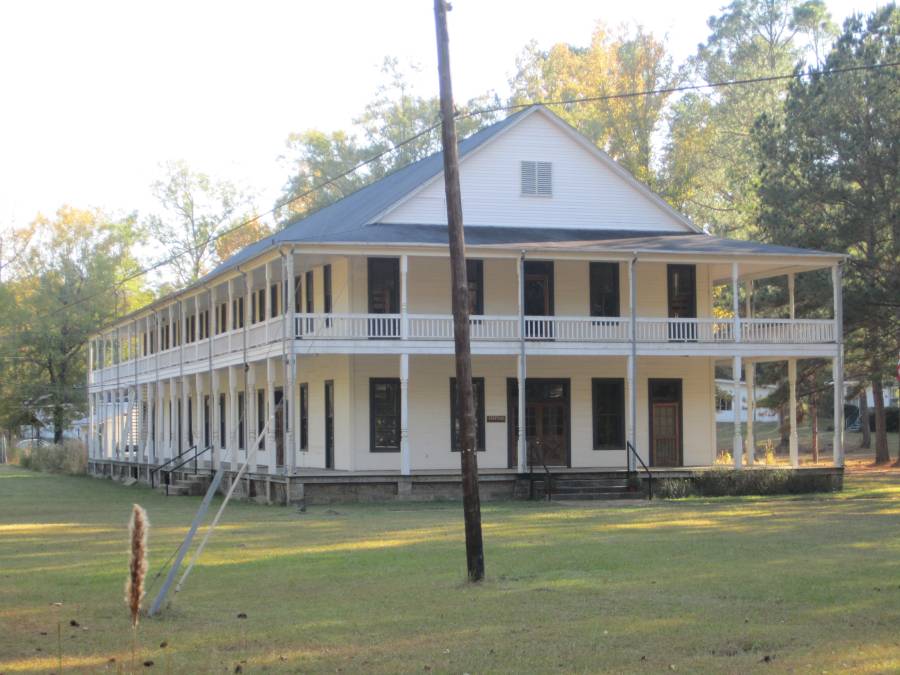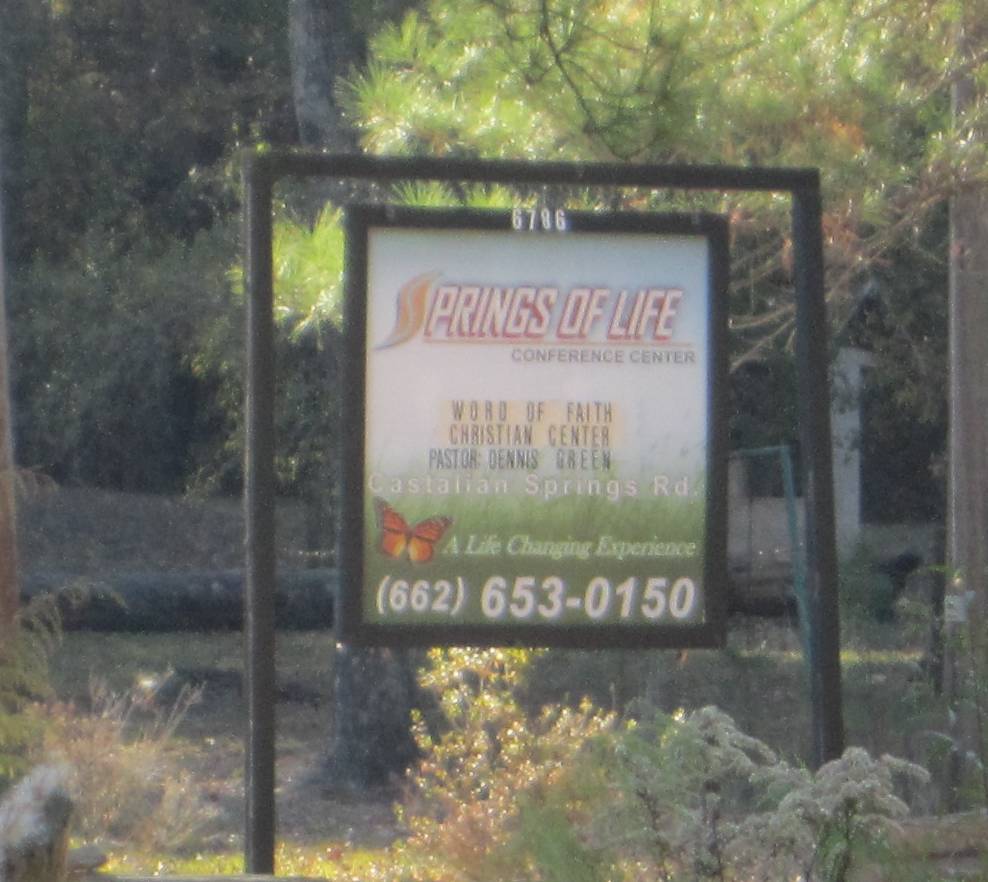 Can't go thru Mississippi without seeing some cotton fields.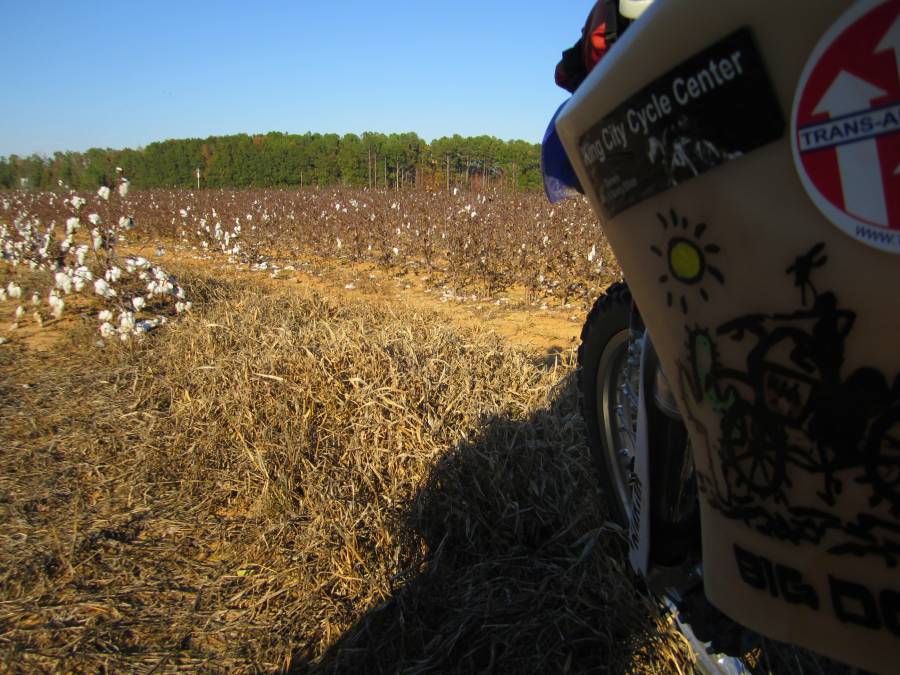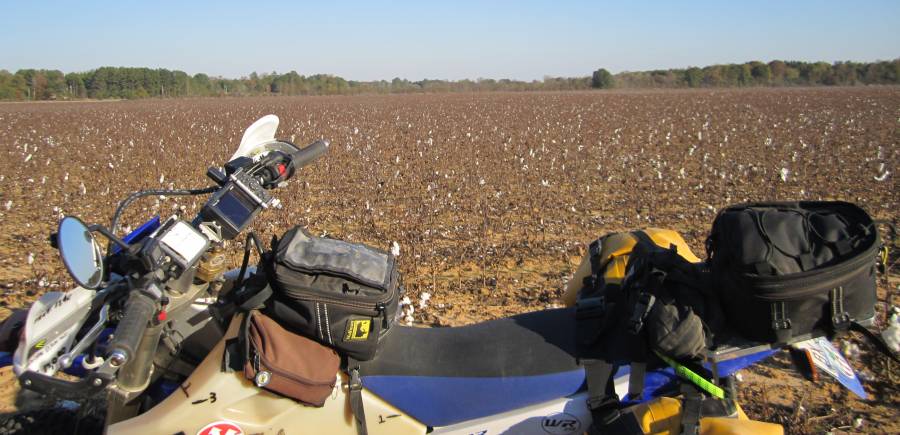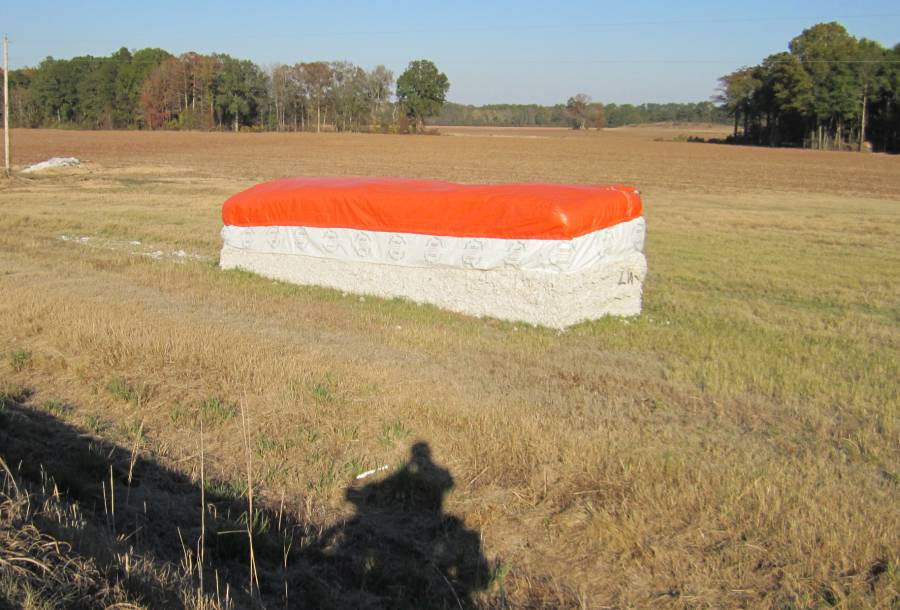 If you can't really tell how big this bale of cotton is---it's about the size of a semi trailer and about 10 ft. tall.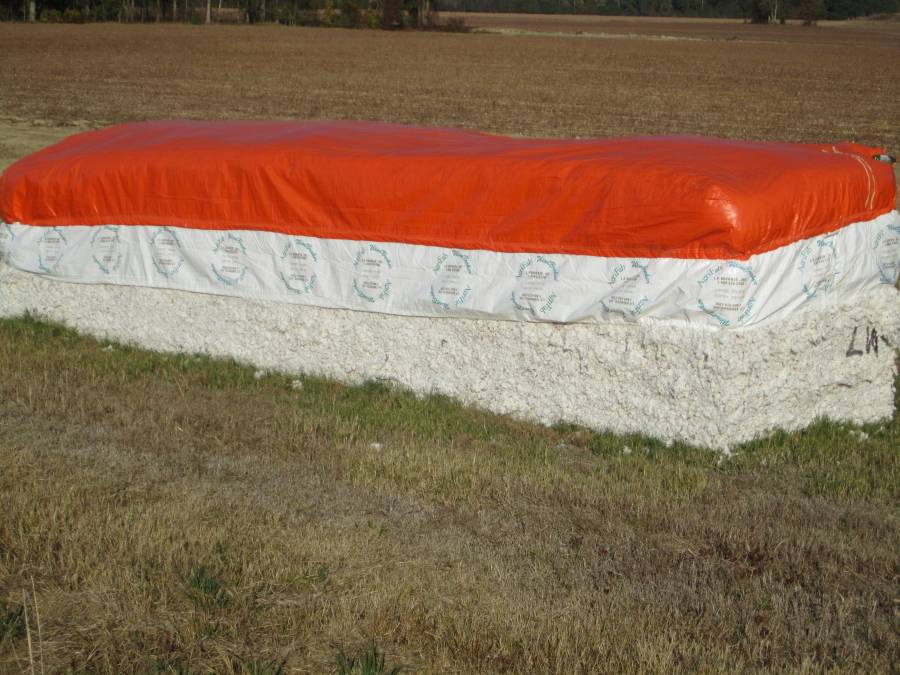 The sun is going down---I worried I'd make it to Gluckstadt in the dark.
And wouldn't have traveling with a big group----but I had just one person to please and moved along quite quickly.
Well----------2 people-----me and my shadow !!!!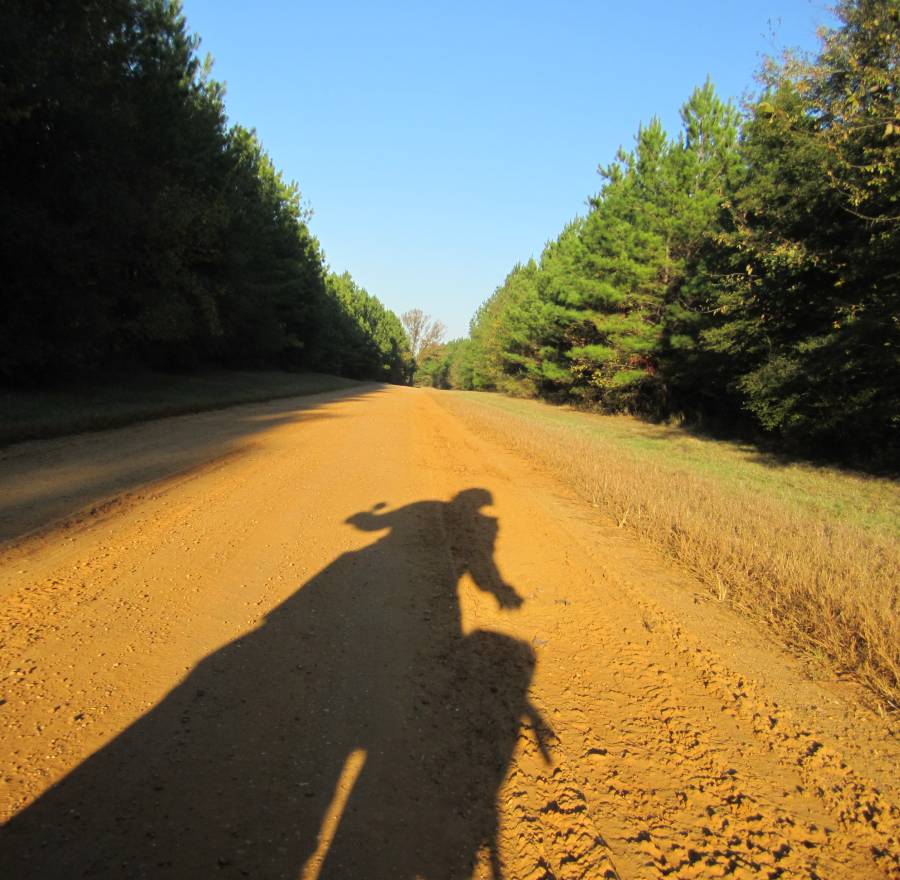 I came to the end of Sam's Southbound route and as you can see have
500ft. till the end.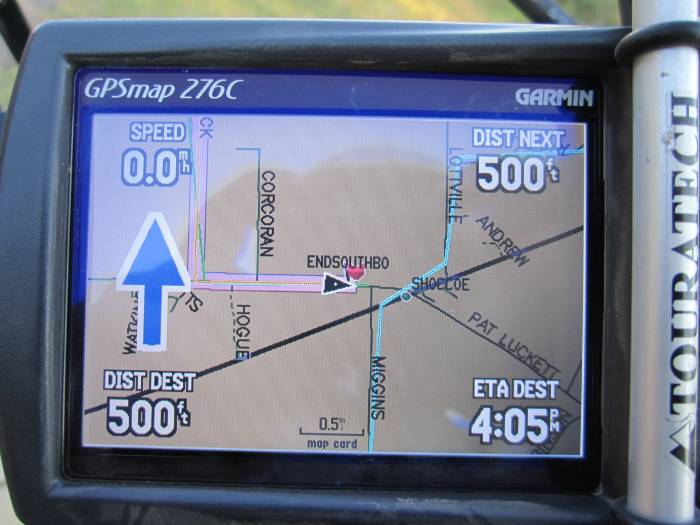 Statistics for the day after getting to Gluckstadt, Mississippi where I holed up at the not so Super 8.
We hauled to Paris, Mississipi to start the day--so didn't start riding till 3 hours after hauling down there.
Sam had went back home--and I'd have to ride the Northbound route---and then ride back to his house.
I didn't think I'd have enought daylight tomorrow to get to his house---but that story is coming.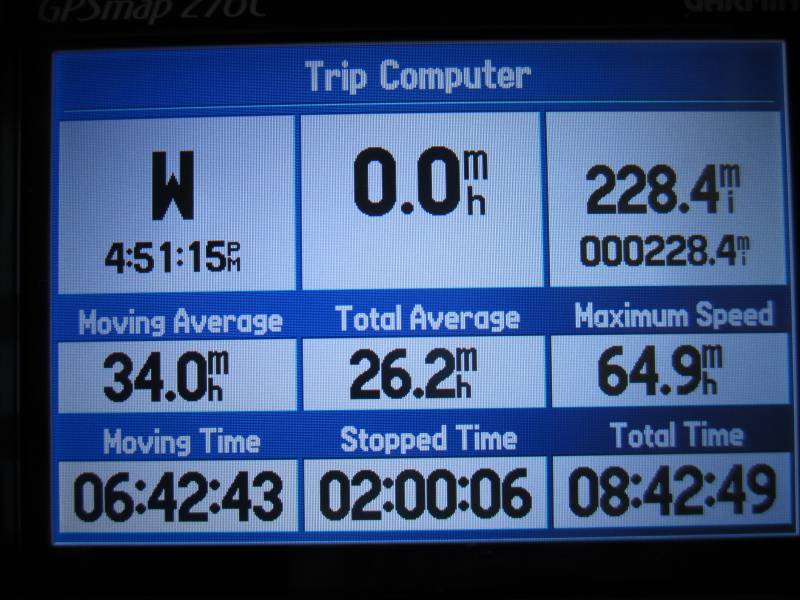 Day 2
Saturday November 13th, 2010
The next morning I suited up early and started riding at 4:30 AM.
The clock in my motel was an hour off and I thought I was riding at 5:30AM
This turned out to be a blessing as you see later.
So what am I wearing ?????--had to take a self portrait in the motel mirror.
My Jacket is a Kilimanjaro 5.0
My pants are Klim Mojave that my son bought me.
I also carried a pair of Klim traverse gortex pants in case the weather turned wet and
nasty--------it did.
I always wear knee and shin guards and synthetic riding short underneath.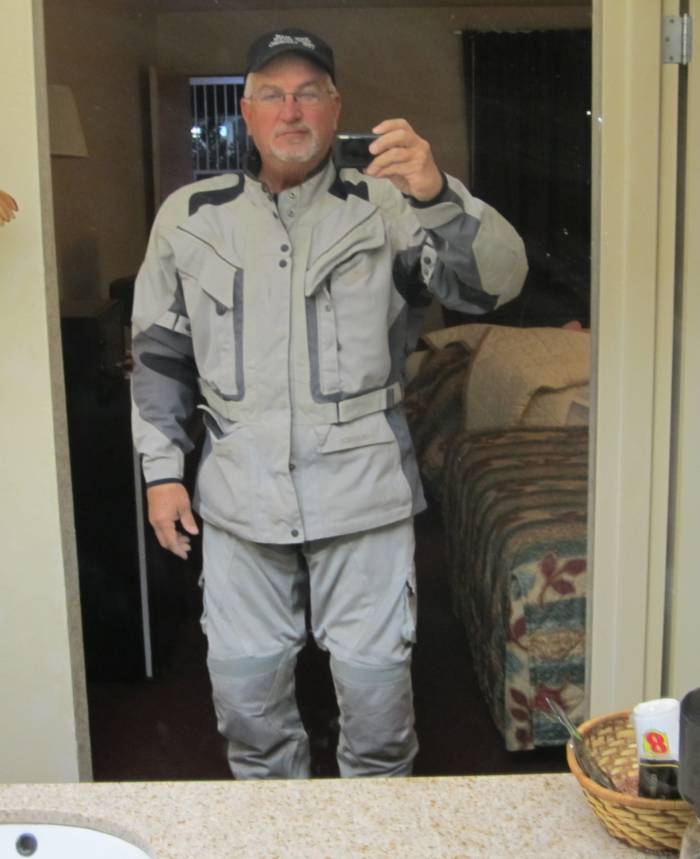 The new Sidi Adventure boots have been so much better than my old Sidi Discoveries---they were to flimsy
and non--protective for my taste.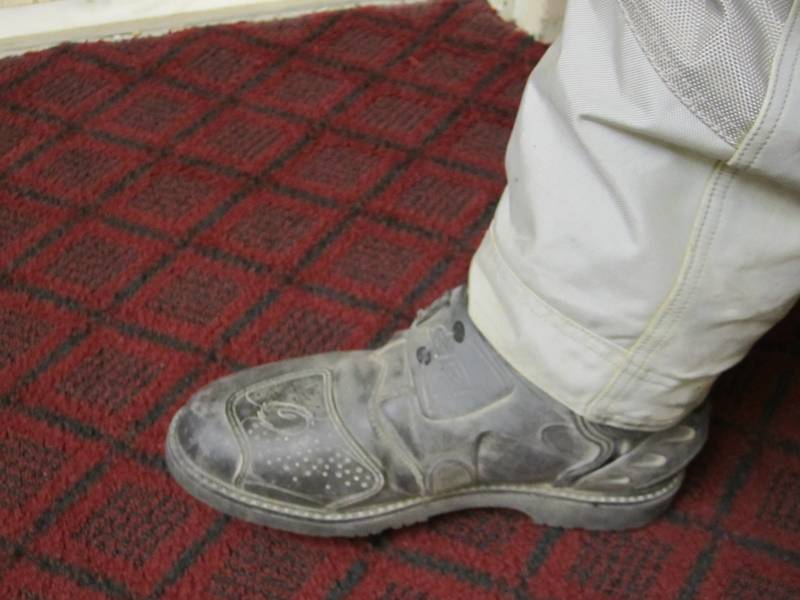 This Ariai XD is about trashed--but my helmet cam is mounted to it and it's what I wore.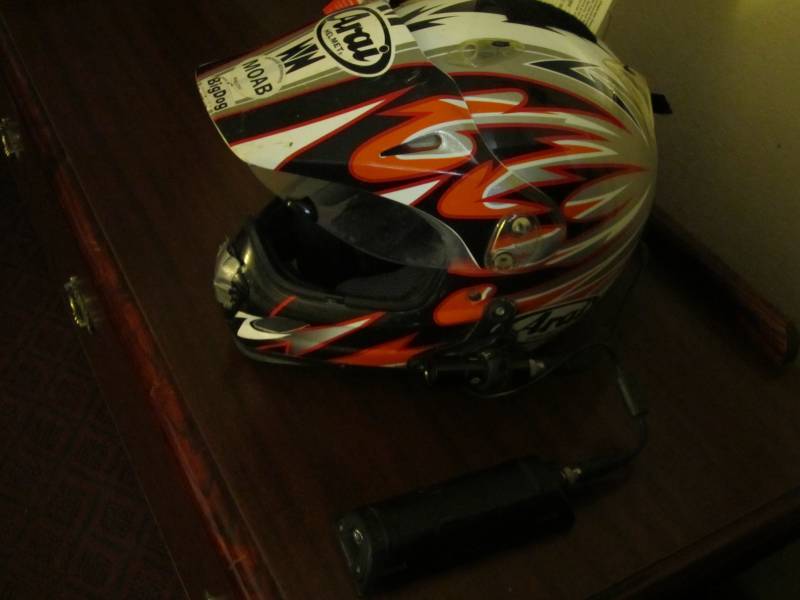 Like I said I was riding down the road without breakfast at 4:30 AM. I truly love riding this early and
riding while the sun peeks over the horizon.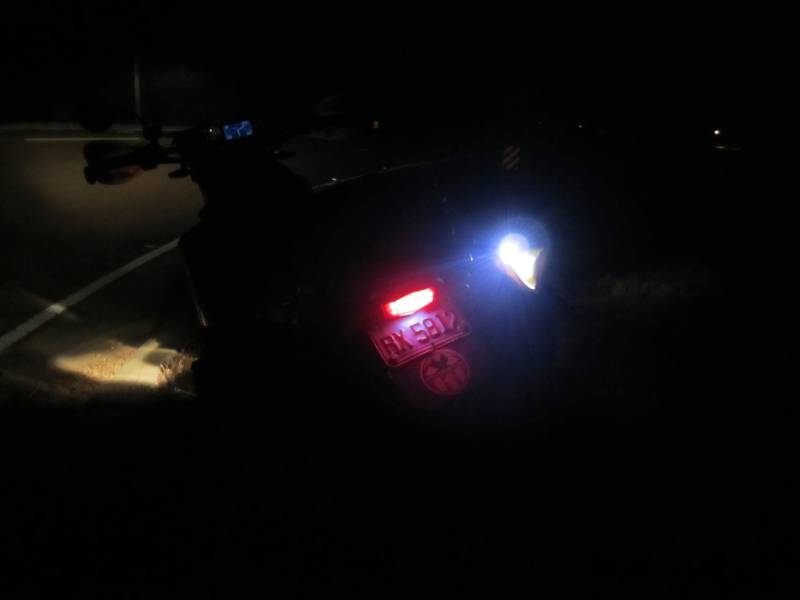 You can see by my GPS that my new Northbound route goes very close to the end of the Southbound route.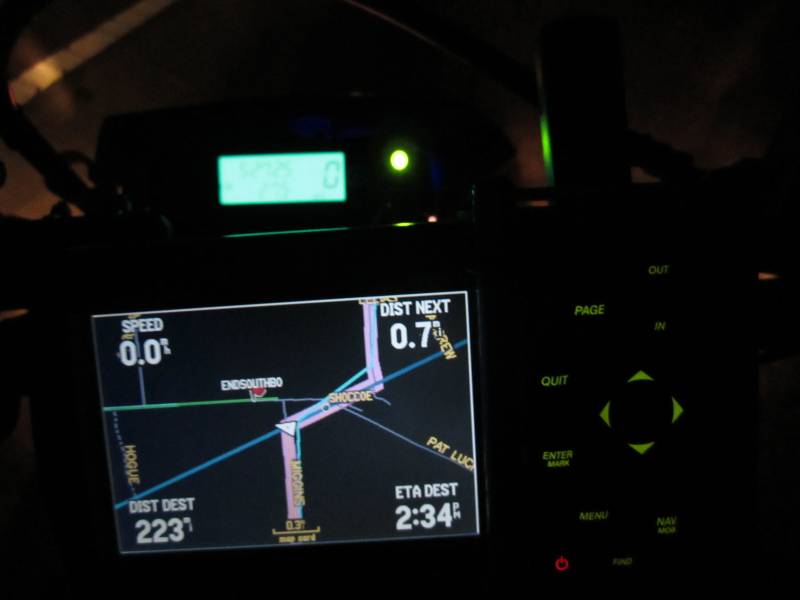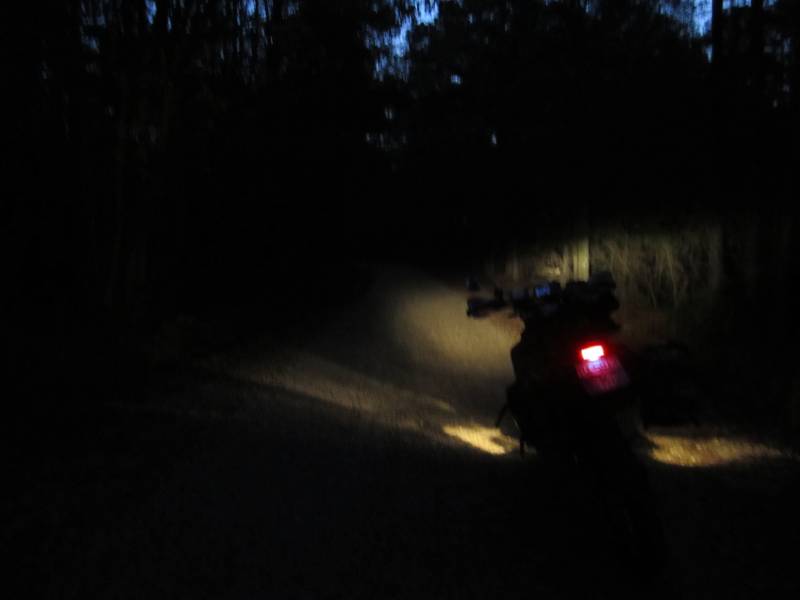 Sorry about the fuzzy picture---but the lack of light doesn't sit well with my camera.
Red Dog road---yeh, I think I'll like this road.
I crossed the Natchez parkway to get onto Red Dog road.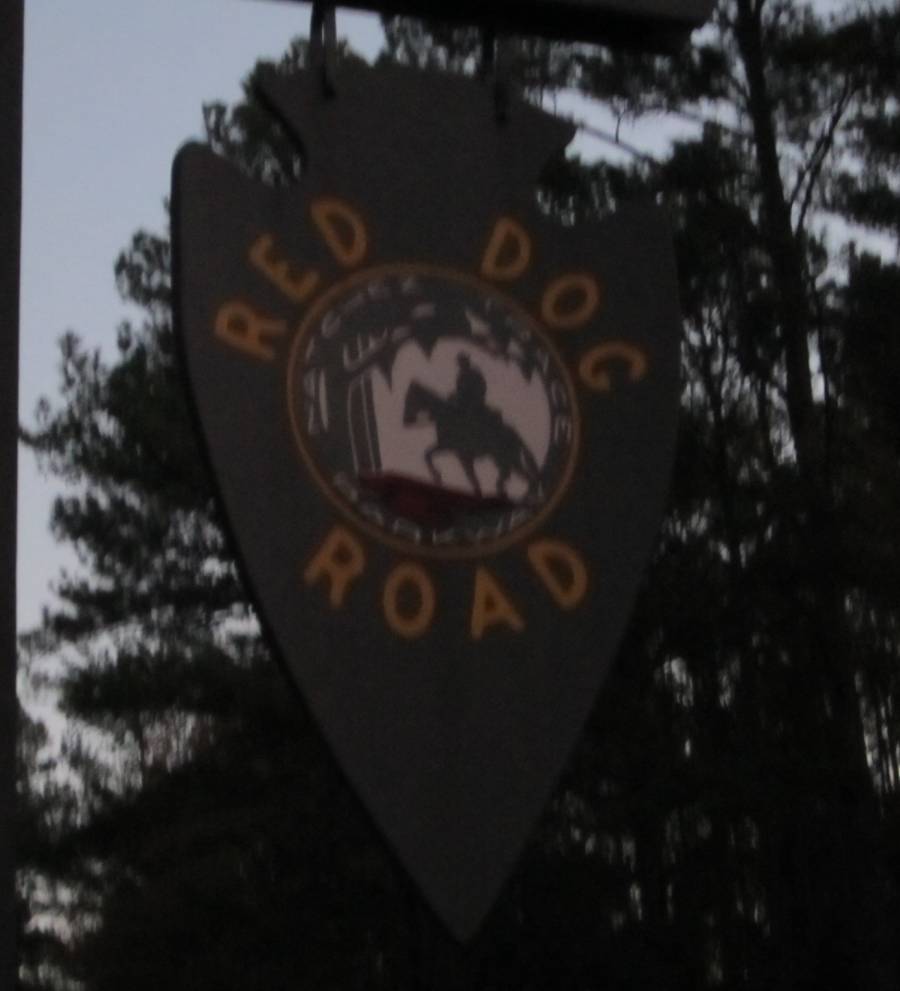 Strain your eyes and you can read the history of Red Dog road.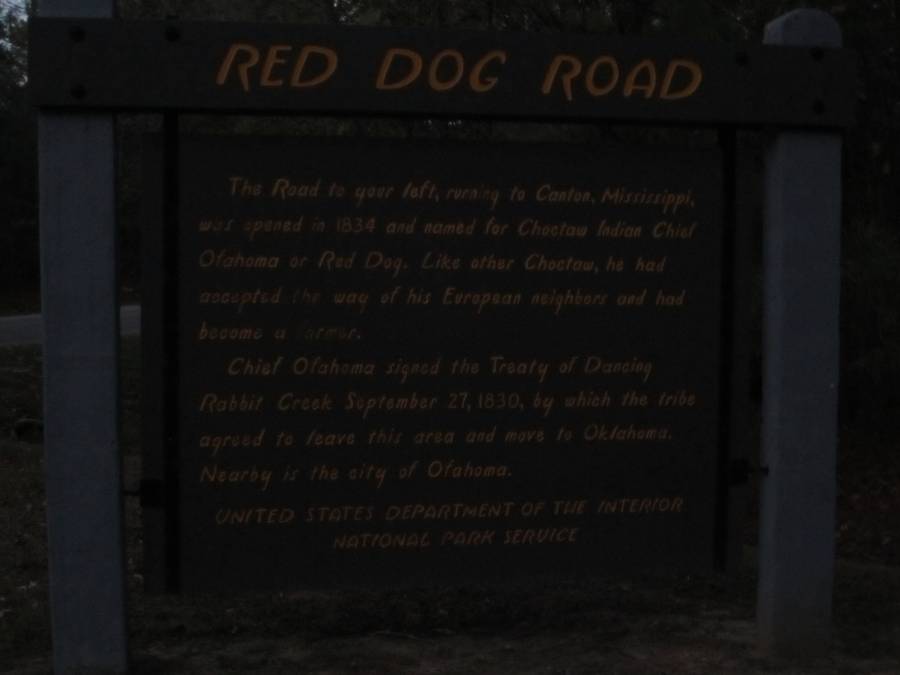 It was actually pretty balmy when I rolled out of the motel in the dark---but it got considerably colder as sunrise approached.
I finally had to put in my liner to my jacket and my synthetic long sleeve insulated shirt.
I was OK with my lower body--it seems I find it easier to keep it warmer and kept on my Klim mojave pants
which are very well vented.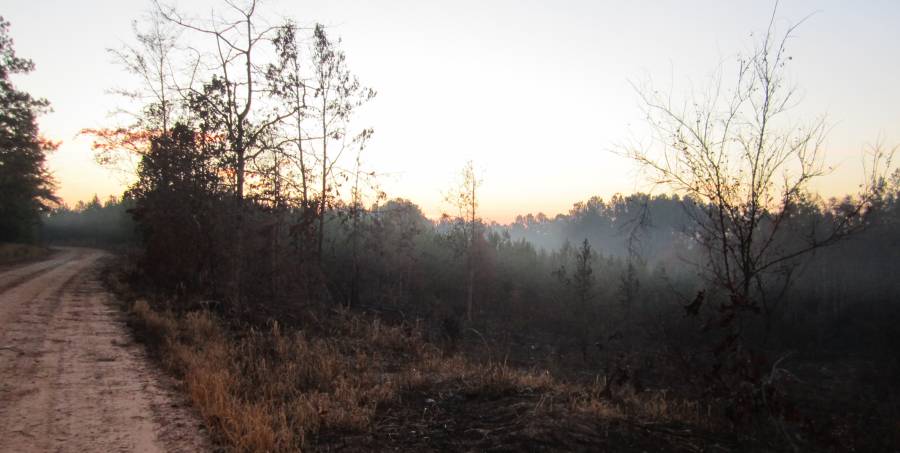 Yeh---more dirt---I think I covered about 75 miles in the dark that morning. It was great.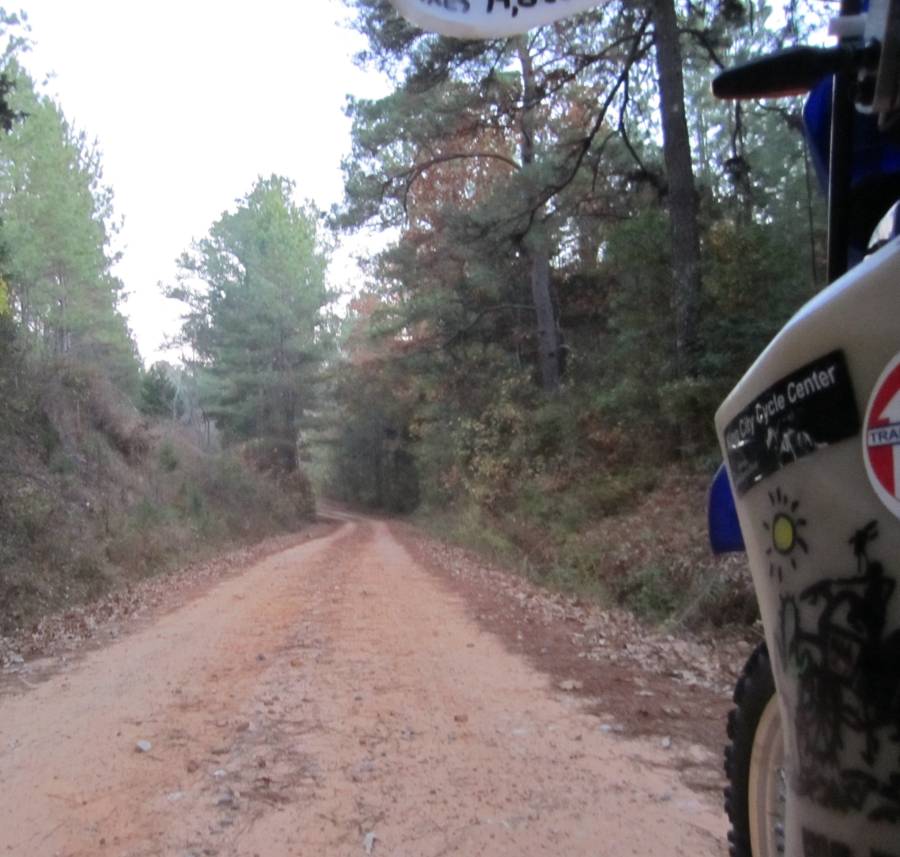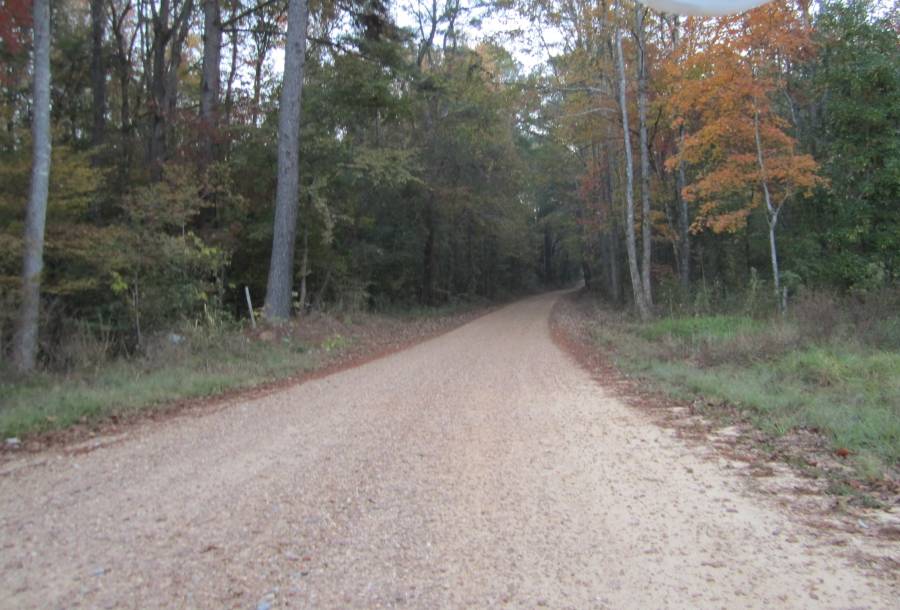 After hours of riding--the sun is still kind of low-----I love the low lying fog.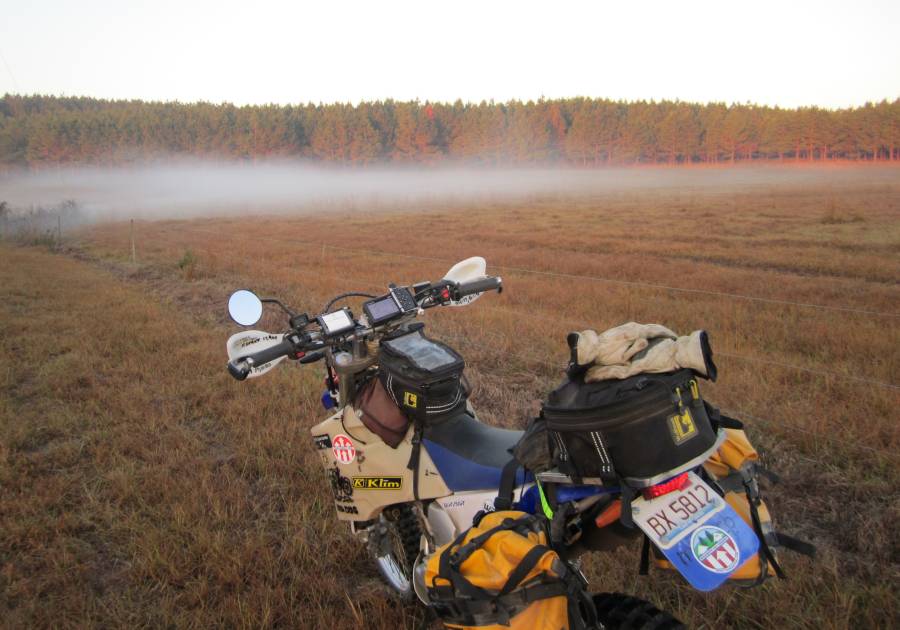 Tight here is where is Northbound and Southbound routes cross.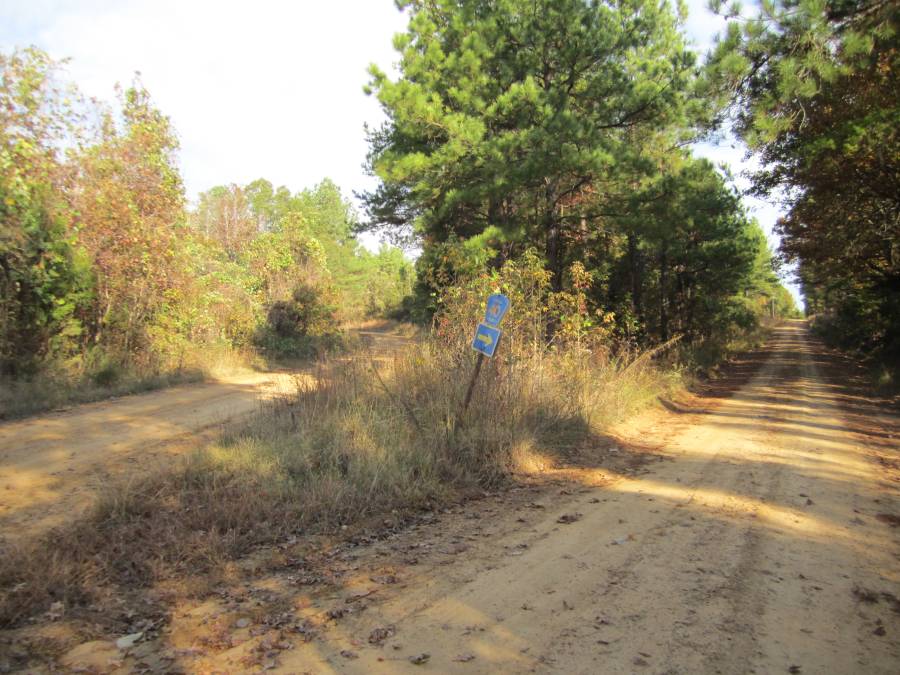 So beautiful out----seems some weather may be moving in on me.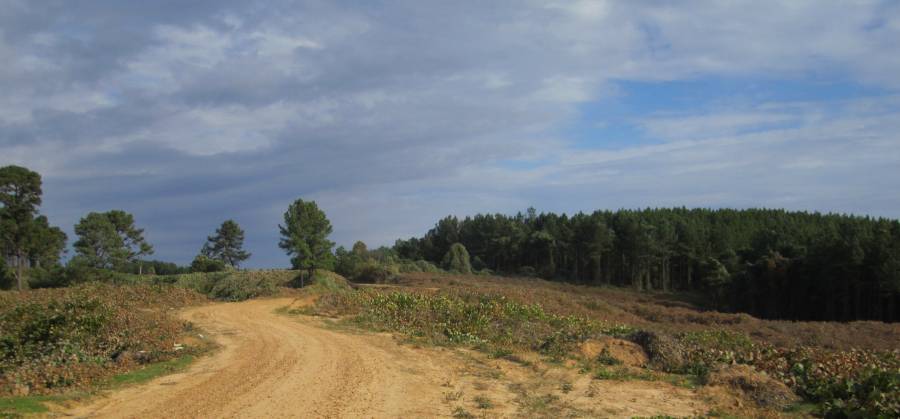 Thru here was one of my favorite parts of the ride.
I showed this picture to Sam--and he agreed.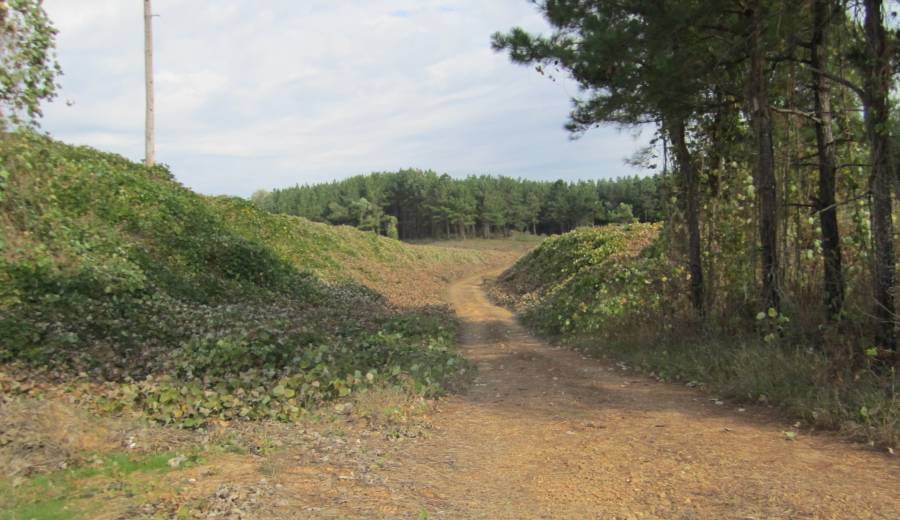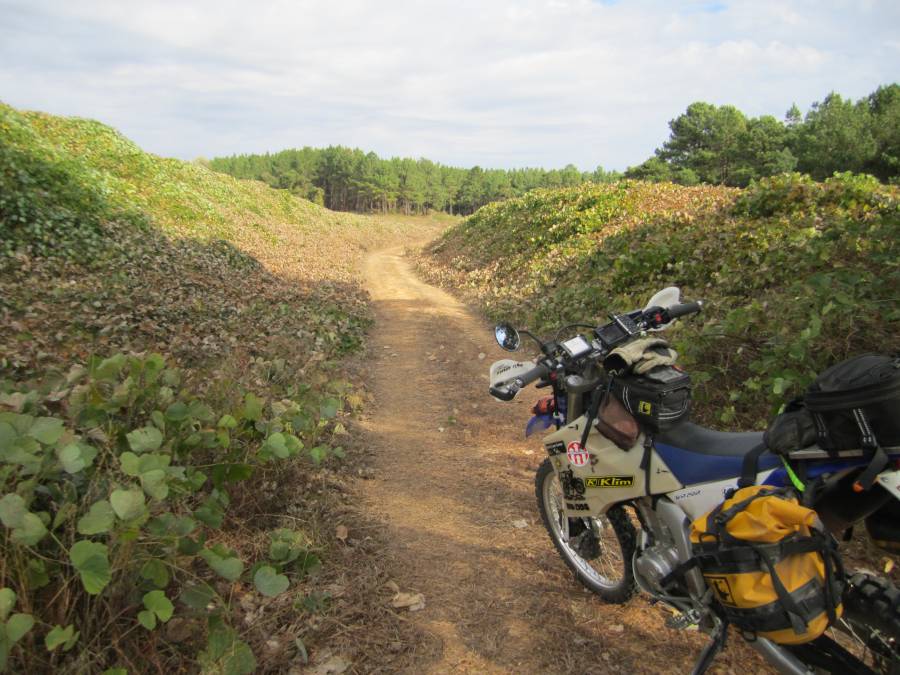 The next part of the ride I really thought maybe I routed wrong---but after showing the picture to Sam he
said I was on the route. Hardly nobody had gone thru here. I bet Sam was the last person about 3
weeks ago coming thru here.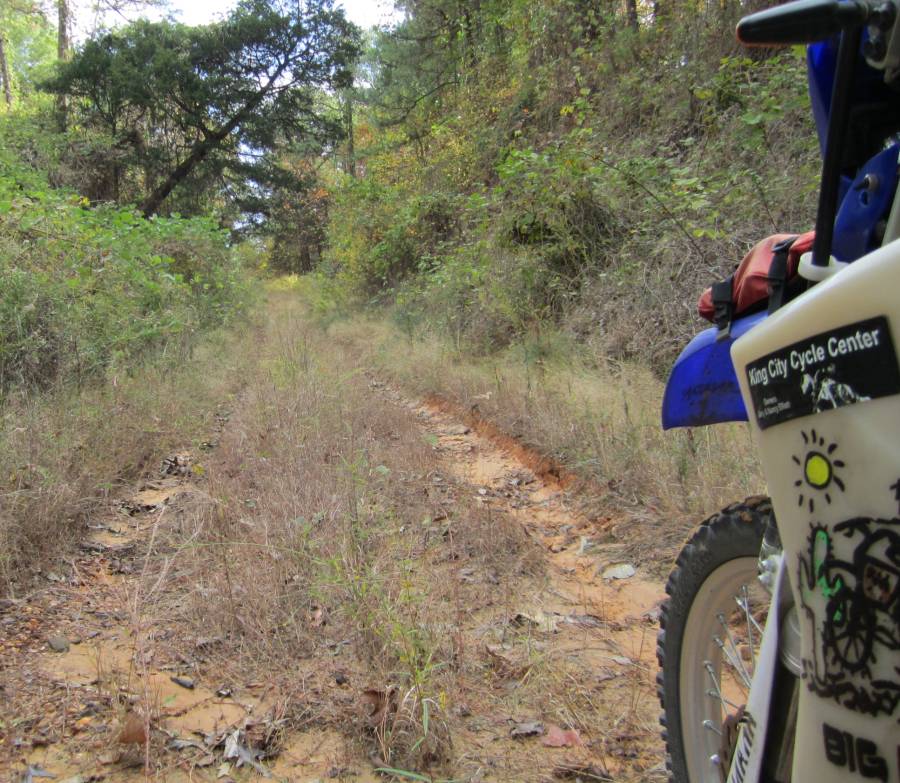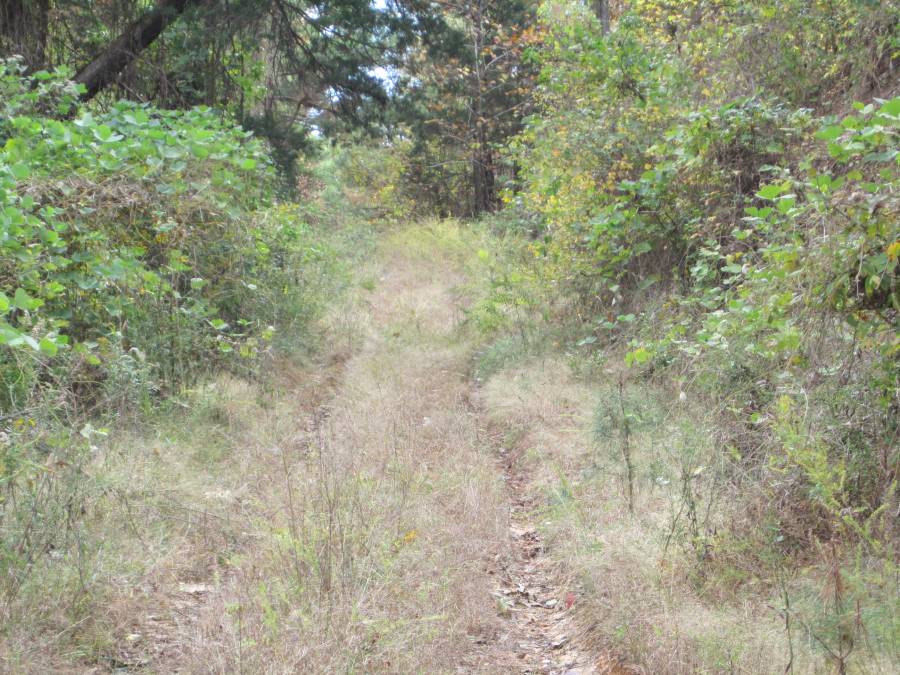 I have know idea what this was---it had a chimney out the top and I don't know if someone lived in the thing at one
time or it was a hunters cabin or what ?????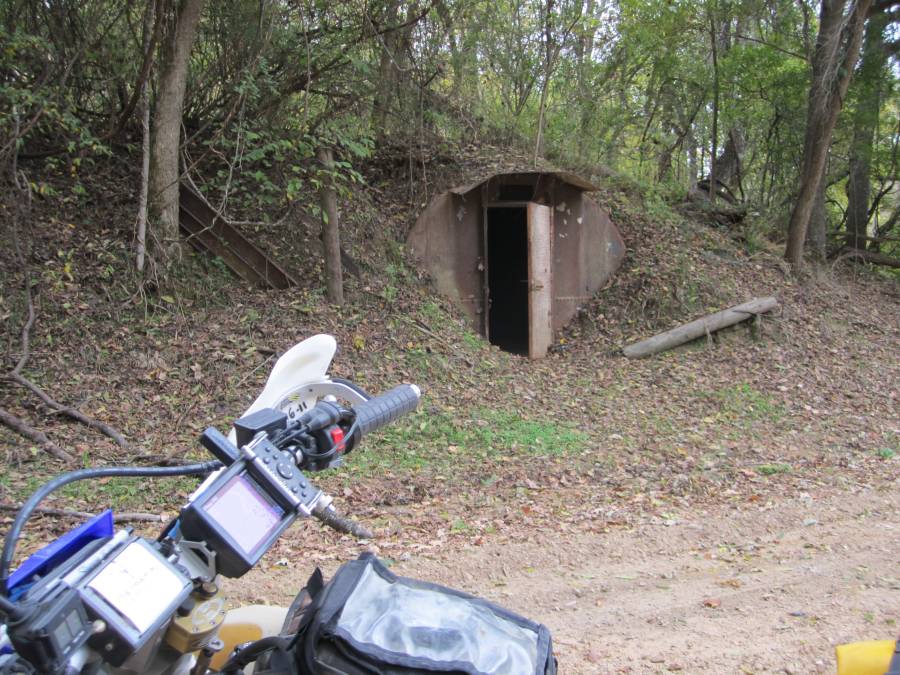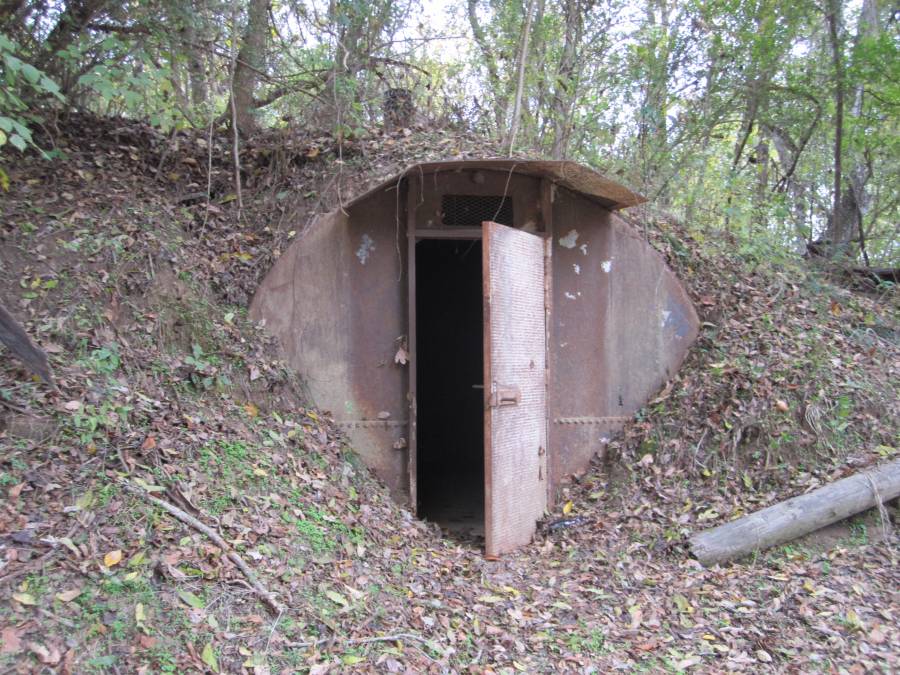 Inside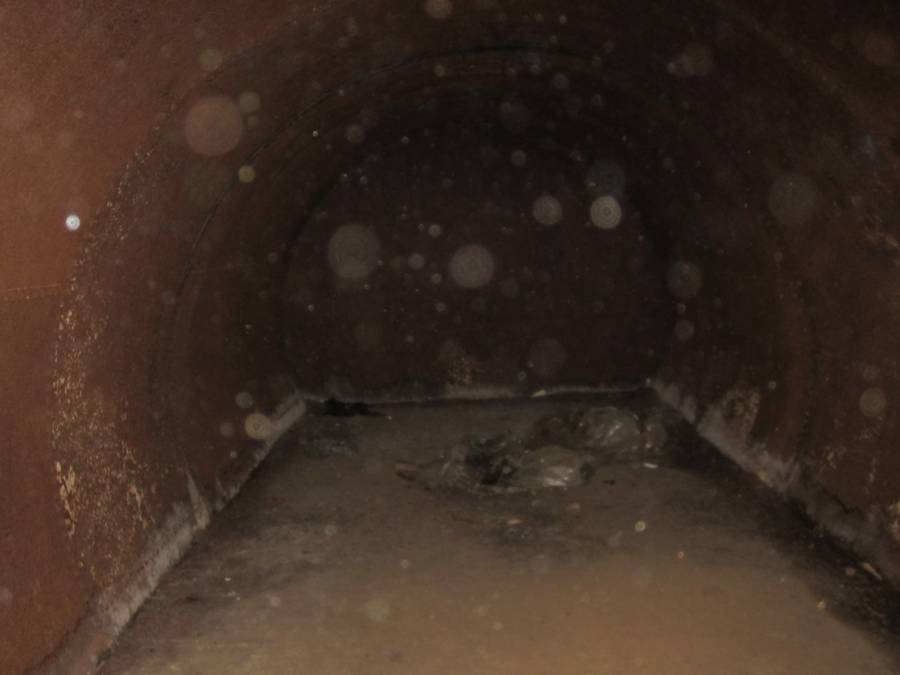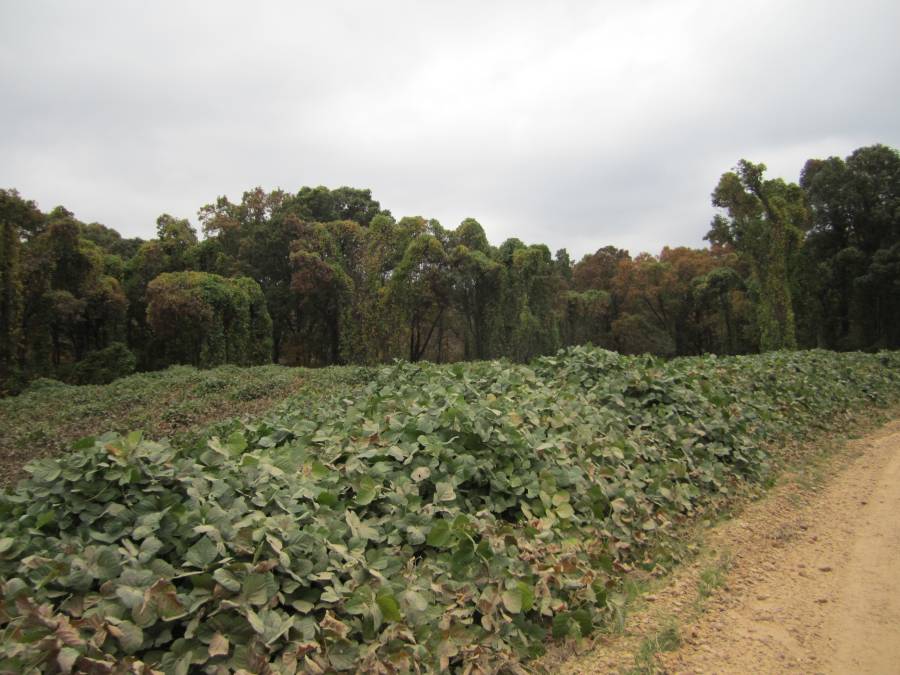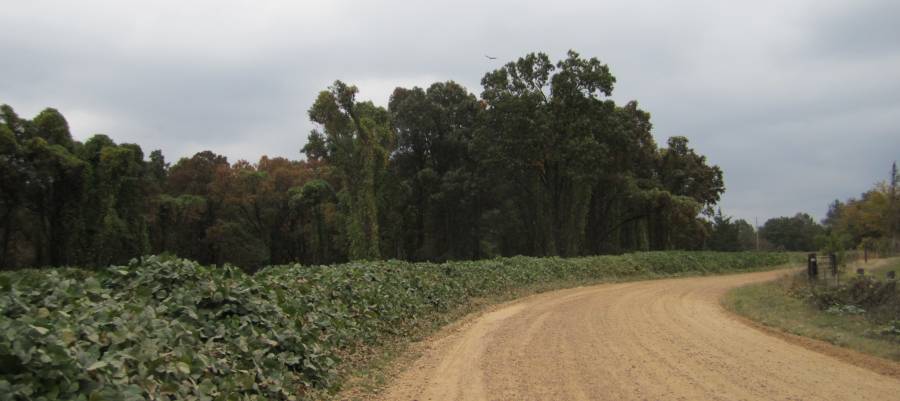 Old gas station in Cascilla, Mississippi.
Gas $1.69 per gallon.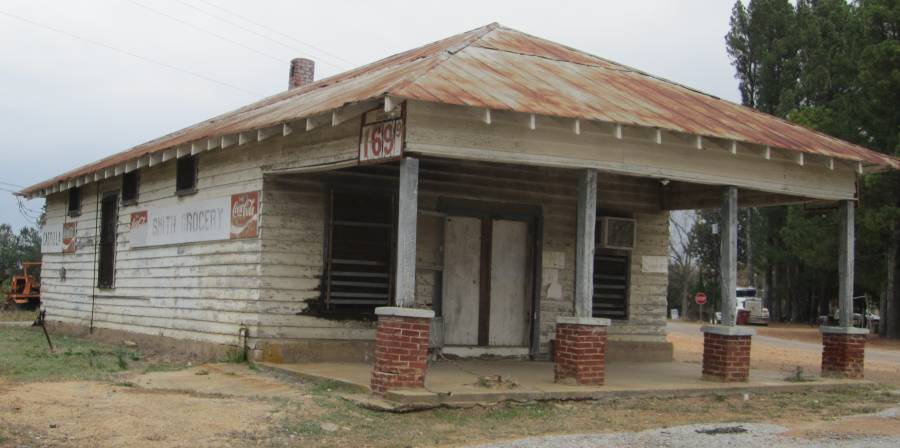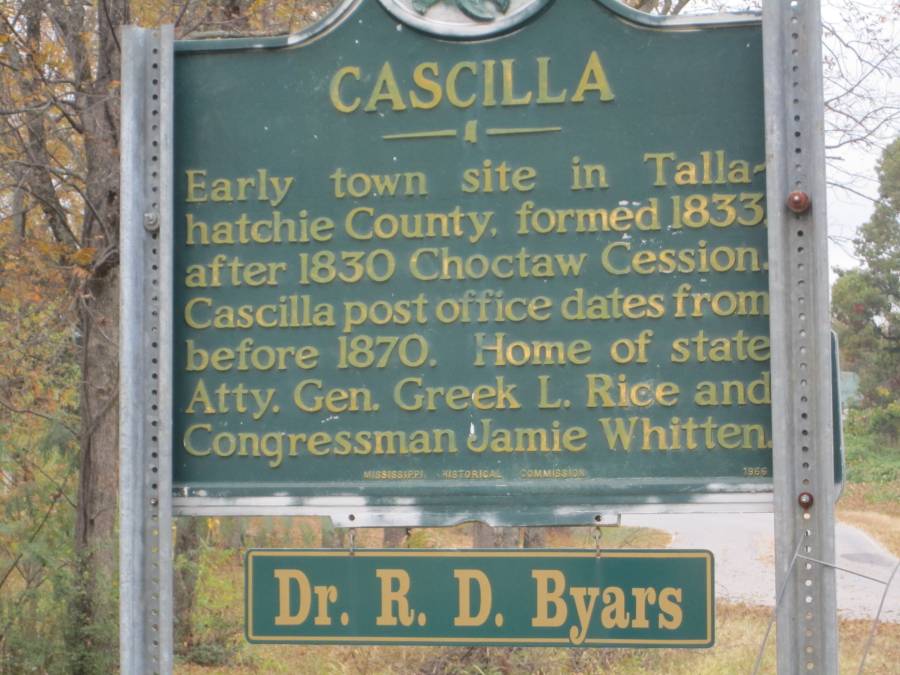 Rain is moving in on me--and I get sprinkled on here and there.
I didn't realize the distance I'd have to ride from the end of this Northbound route to Sam's house.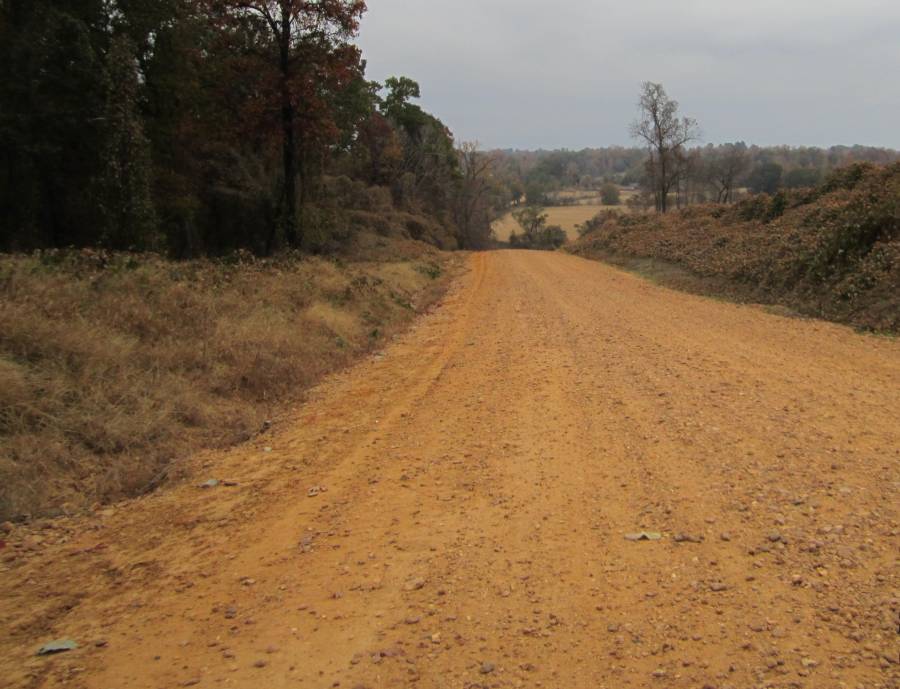 This sandy road was a hoot---and I ran her fast and hard in the sand following a river on my right side for miles.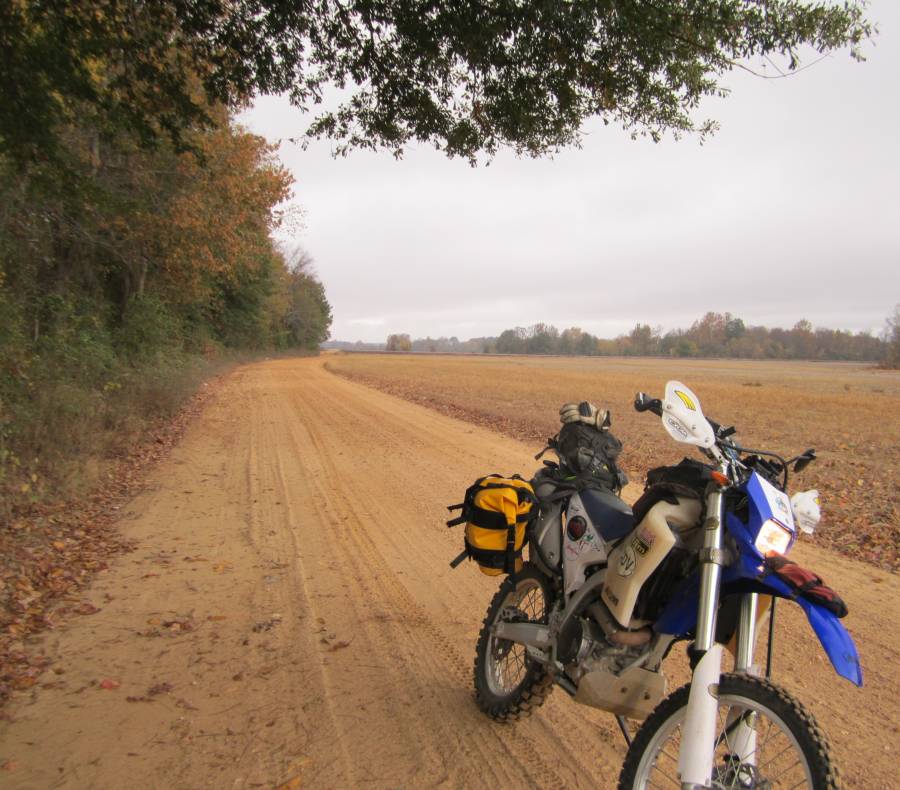 I rode in the rain for the last 40 miles to the end of the route in Batesville.
But it was fun---I was lucky and stayed on rocky and sandy roads the rest of the way.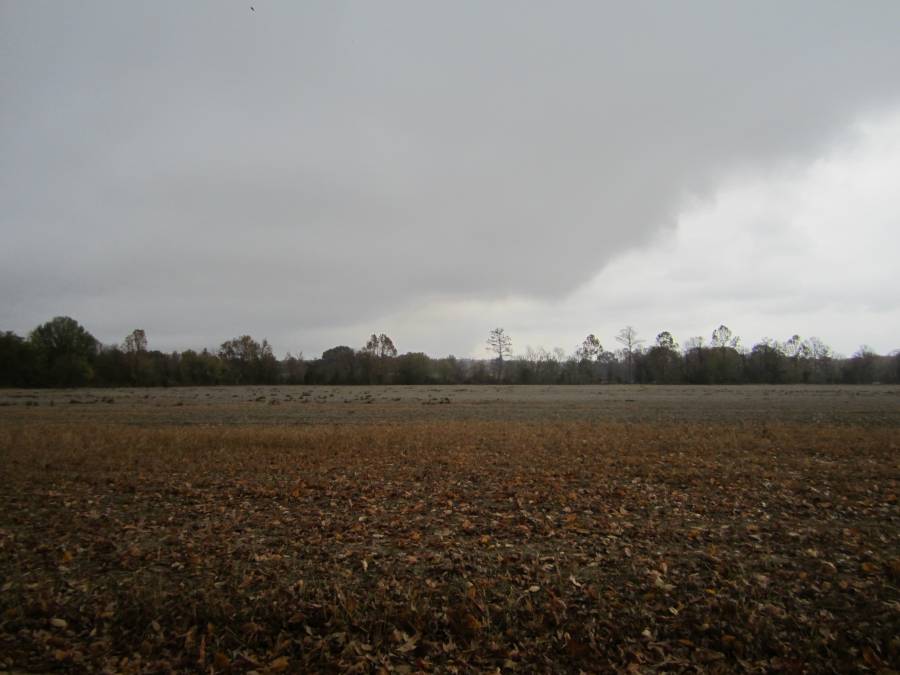 The Northbound route was 247 miles long and I hoped I could get to Sam's in the daylight.
Riding in the rain is one thing---riding it in the dark is a totally different animal.
I did not want to do that------it's very dangerous and visibility is very limited.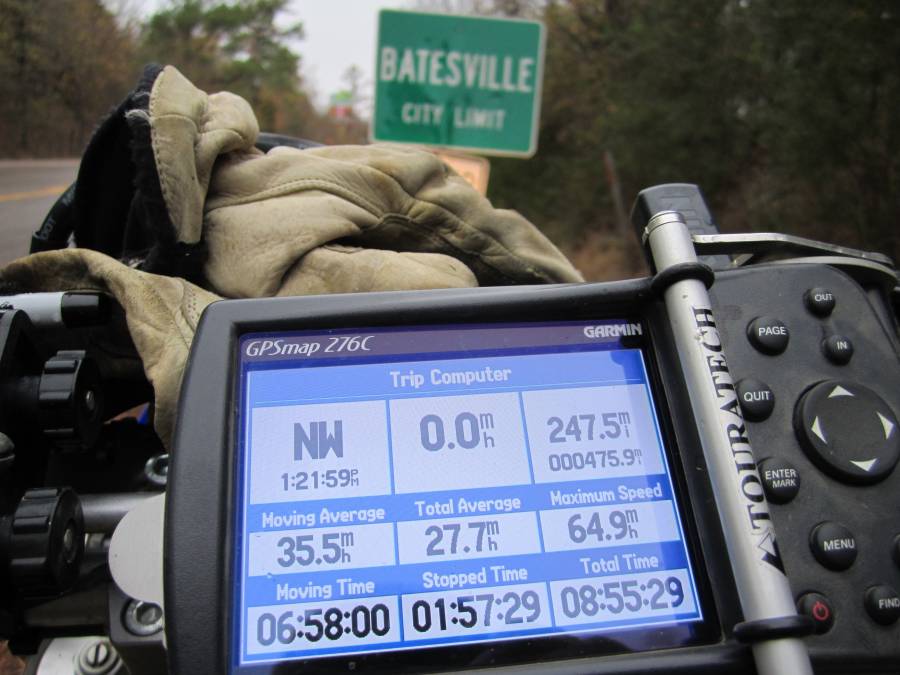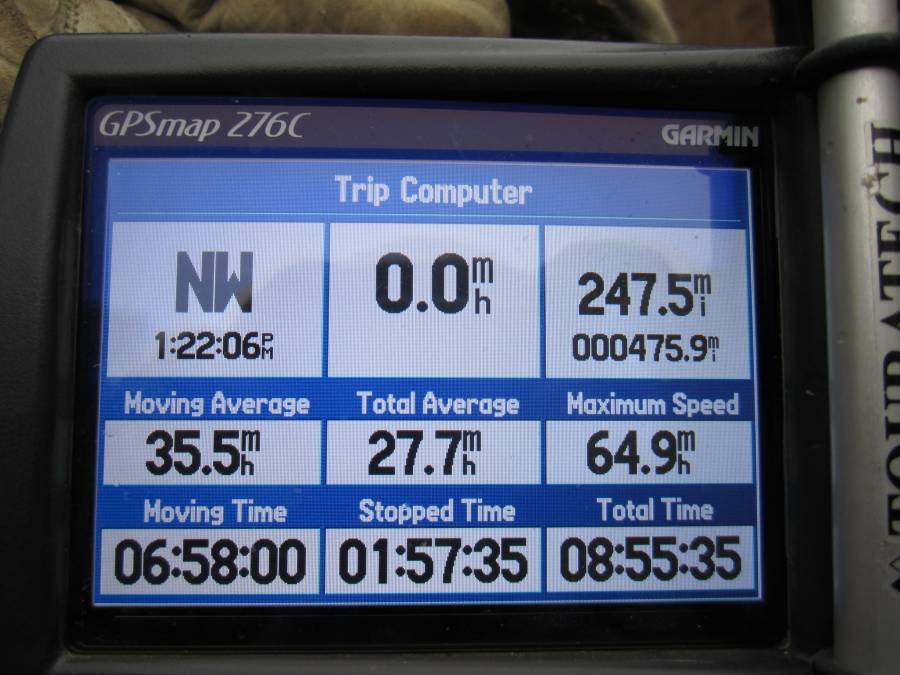 I plugged Sam's house into my gps and it said 152 miles------yikes I didn't know it would be that far.
I plugged in the shortest way and it turned into 132 miles.
I put my head down and ran the WR as hard as safety allowed.
I had 388 miles on my odometer when I got to Sam's with just 1/2 hour of daylight left.
This--after starting riding at 4:30 AM---a huge day in anybody's book.
I had ridden a solid 12 hours that day.
Sam was glad to see me and we had another great visit.
We discussed so many things---he told me he spent a hard summer re-doing rollcharts for Oregon and other states
and will be busy laying out new routes in Wyoming and other places I have forgotten he told me.
He re-routed the Colorado portion of the TAT quite a bit for the new rollcharts.
This was my bed for the night--almost as good as a BigAgnes sleeping bag on a freezing night.
One thing that initially just floored me was when Sam told me his age--he's 71 years old.
I was looking at him and trying to guess his age--and was thinking 59---my age.
He's a very spry fellow he is. And he has lot's of plans for more of his adventures.
Me and him are friends now and I hope to see him more--we are planning some things
and I hope it works out.
Good Night ZZZZZzzzzZZZzzzzzzz