A winters ride in the Hummer---I mean Bummer
Dec. 26th, 2004
Southern Illinois had the biggest snow in many years just before X-mas.
So we packed up a picinic basket (yogi bears' words), full thermos of coffee
and headed for the shawnee Forest. We were going to see things as we never
had before.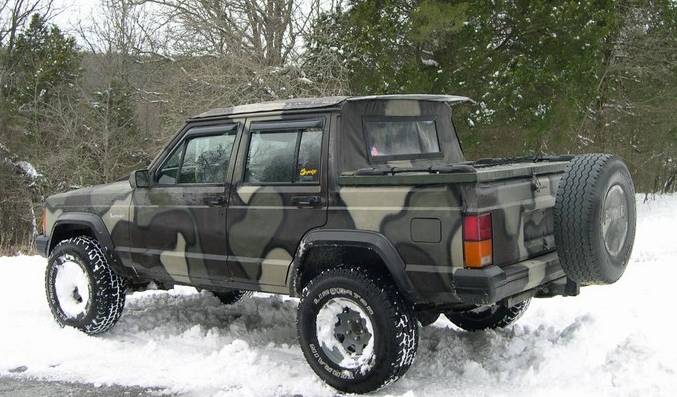 If you visited my website before--you have been stuck looking at a bunch of sorry
hairy legged old men on dirty ugly motorcycles. Well---I guess it's time you seen my
much better half. Debi loves to ride in the Bummer as she finally got tired of bouncin
thru one mudhole after another on the back of my bikes for 33 years.
She calls herself "The Redneck Woman"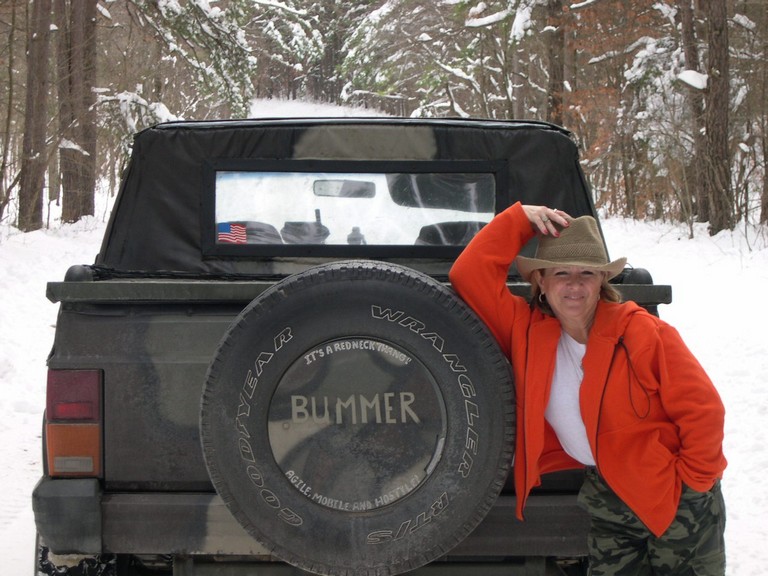 We tried going into the Garden of The Gods area where
you could see for 40 miles from the high vista---the snow was just too deep.
We about got sideways on this road going in--and we would have slid off into the ditch
We had to turn back--and you know I hate that !!!!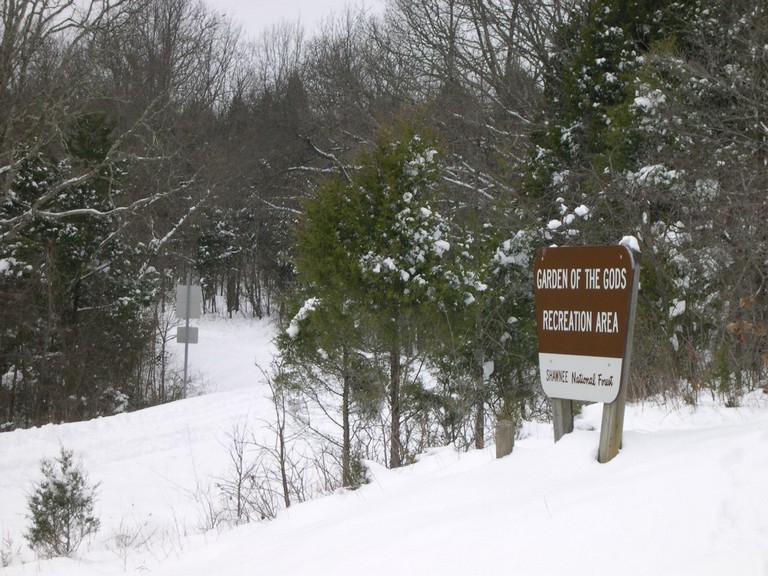 We had tried earlier to find a cave I had a GPS waypont on up near "Stone Face"--the hiking would
have been really hard and treacherous up the hill in the snow and we gave up doing that and had
to turn back---and you know I hate that !!!!!
We headed South out of Herod down a secluded road and made several creek crossings.
Here is Jay in his nice Jeep Wrangler.
.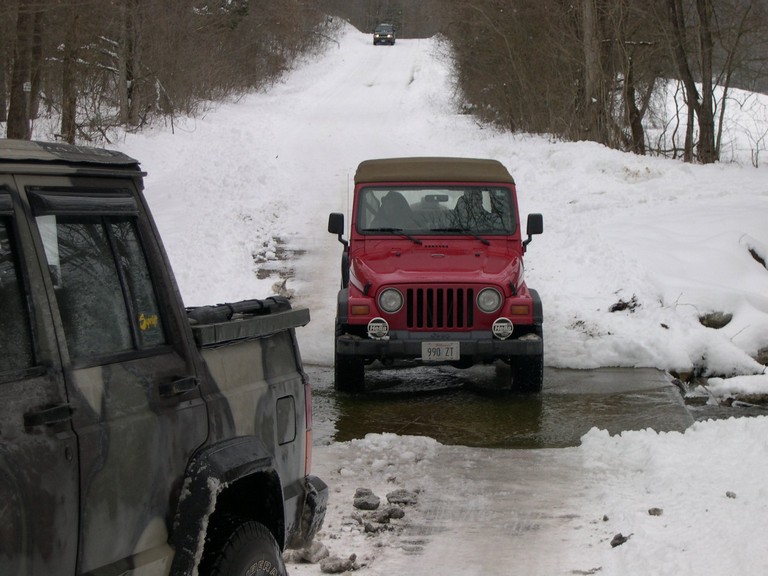 I think we tried to go to many more places than we actually got to. They plowed the snow this
far---the drifts down that road looked 3 ft. deep--we had to turn back again-----and you know I
hate that!!


I think the "Redneck Girl" had a little souped up coffee in there. Gotta stay warm !!
She says----"you'all and yee-haw"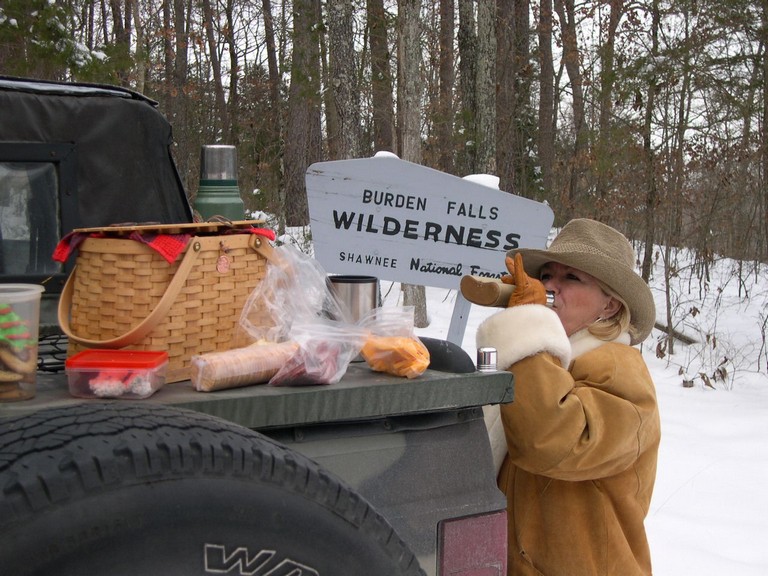 Burden Falls---N37°33.811" W88°38.532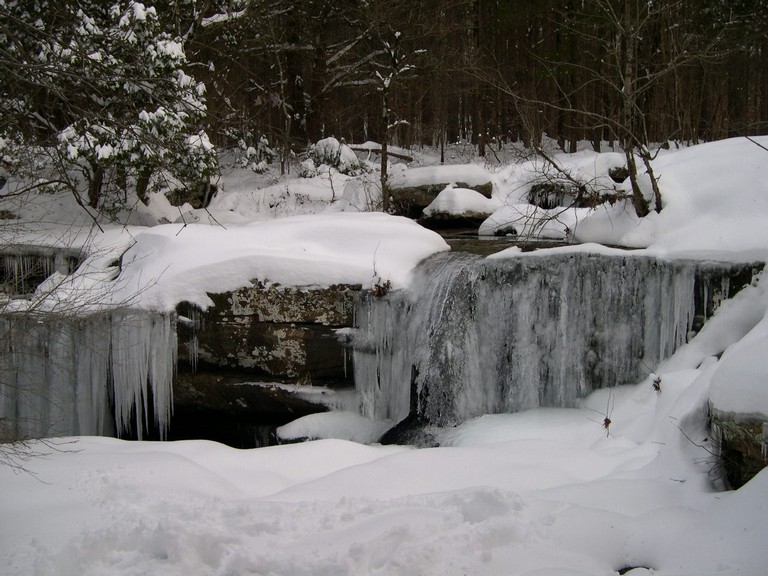 You only get to see a small section of the falls---it is actually a series of falls that continue downstream in
a beautiful canyon. You see me here trying to hike down to get a better complete picture.
It was way to treacherous---I had to turn back---and you know I hate that !!!!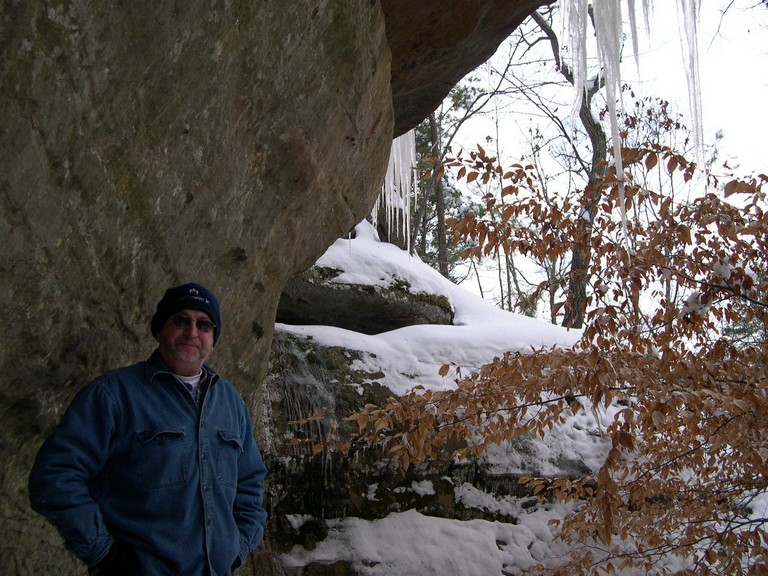 Hippy Falls or Goreville Falls--near Goreville, Illinois N37°32.515" W89°01.257"
The Falls are a 50ft. drop--we were very careful here.

I love this picture---water was dripping and forming stalagtites and stalagmites.
It doesn't look like a 50ft. drop in the picture. You can drive right across the creek above the falls.
It's a beautiful area.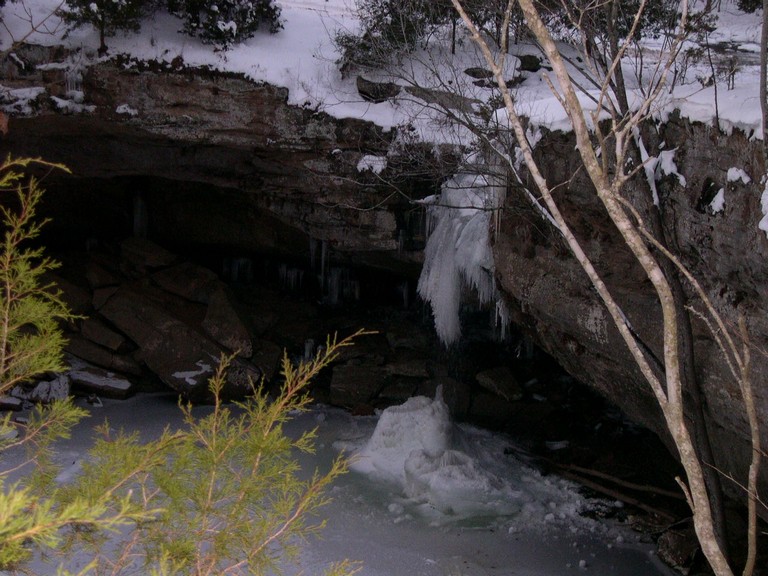 We had a really great time today--just driving thru the forest was so pretty.
It started getting dark and we had to turn back home--and you know I hate that !!!
Back --My Homepage