Next Day
Waynesboro, Pennsylvania to Pottsville, Pennsylvania

In Dellville, Pennsylvania I came upon this site and at first was bewildered at just what I was looking at.
I was a burnt bridge and at first I thought it was a railroad bridge.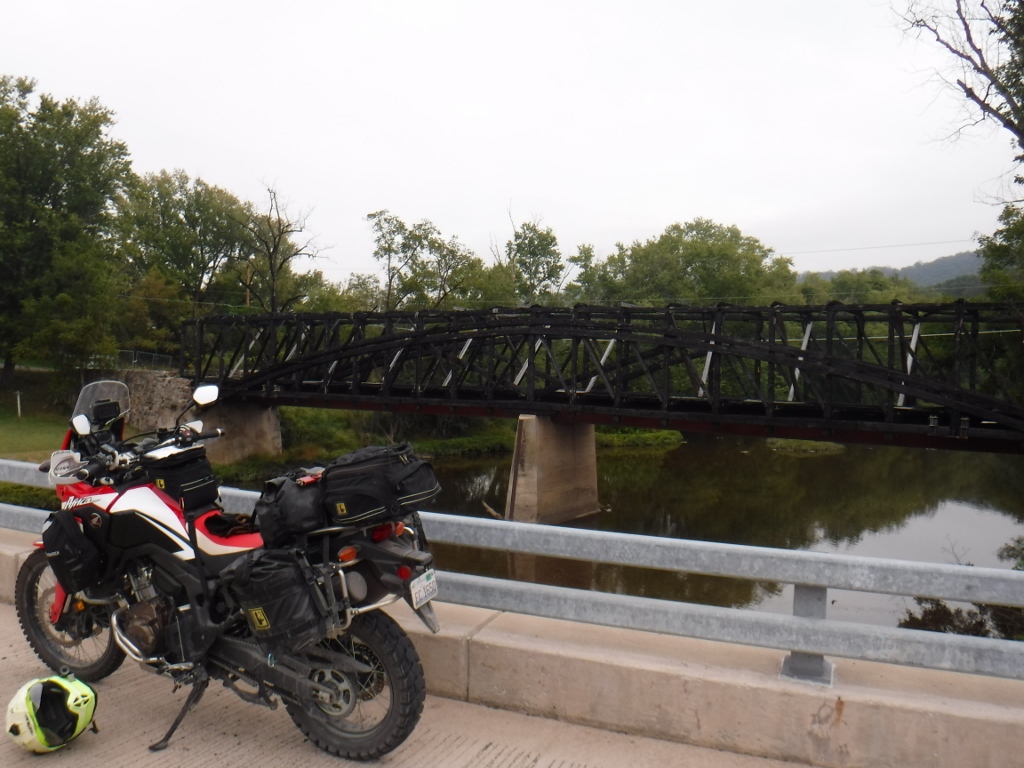 Found out it was a covered bridge and built in 1889.
The original before this one was built in 1839.
It was burned (arson) in 2014 and there are plans to restore it.
The charred beams are only burnt 1/2" deep---and they hope to salvage them.
Huge steel I-beams are still holding it up.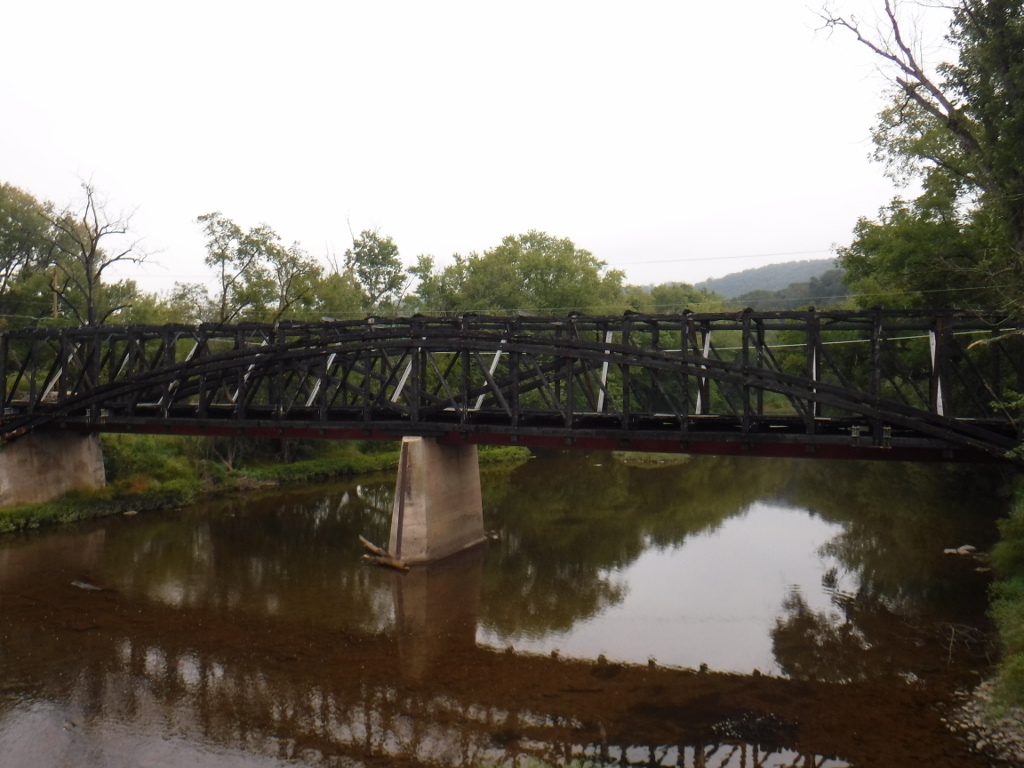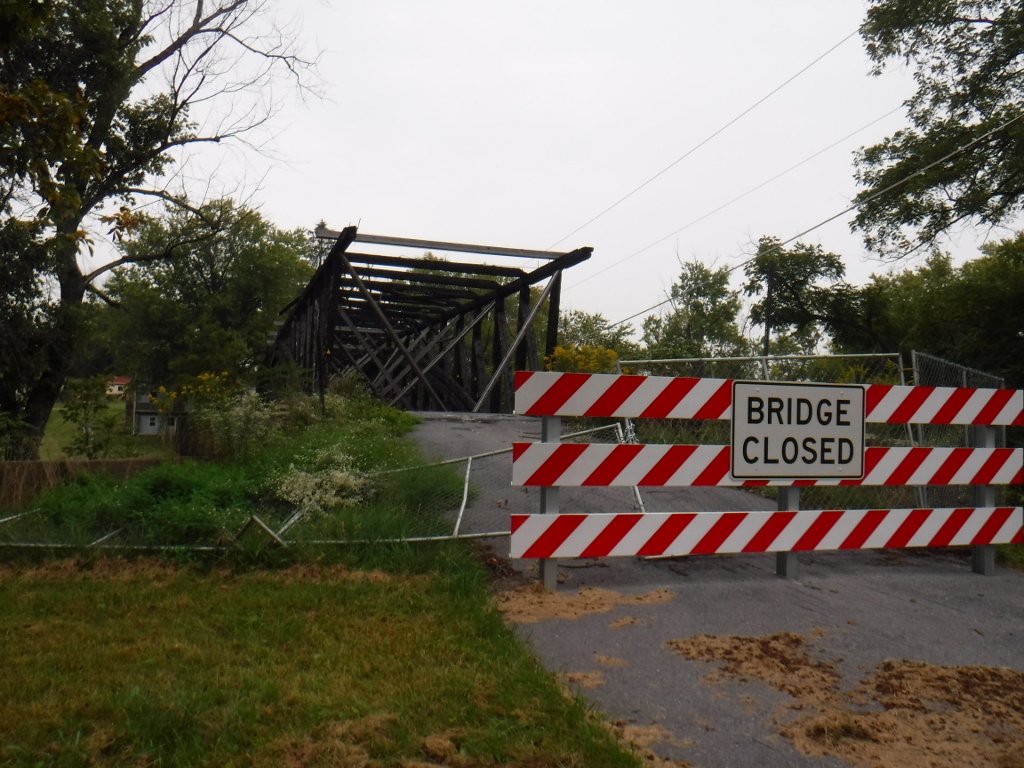 Man this was a sad thing for me to see.
They've put supports in to keep it from falling over---sure looks dangerous.
Each beam has been numbered and tagged.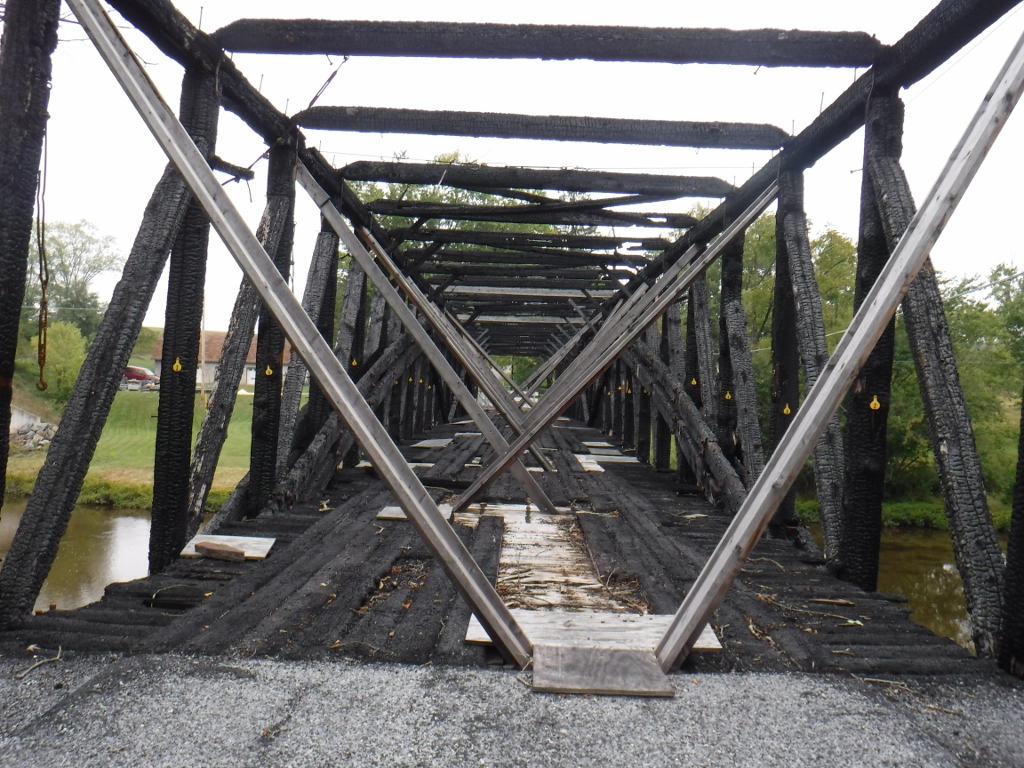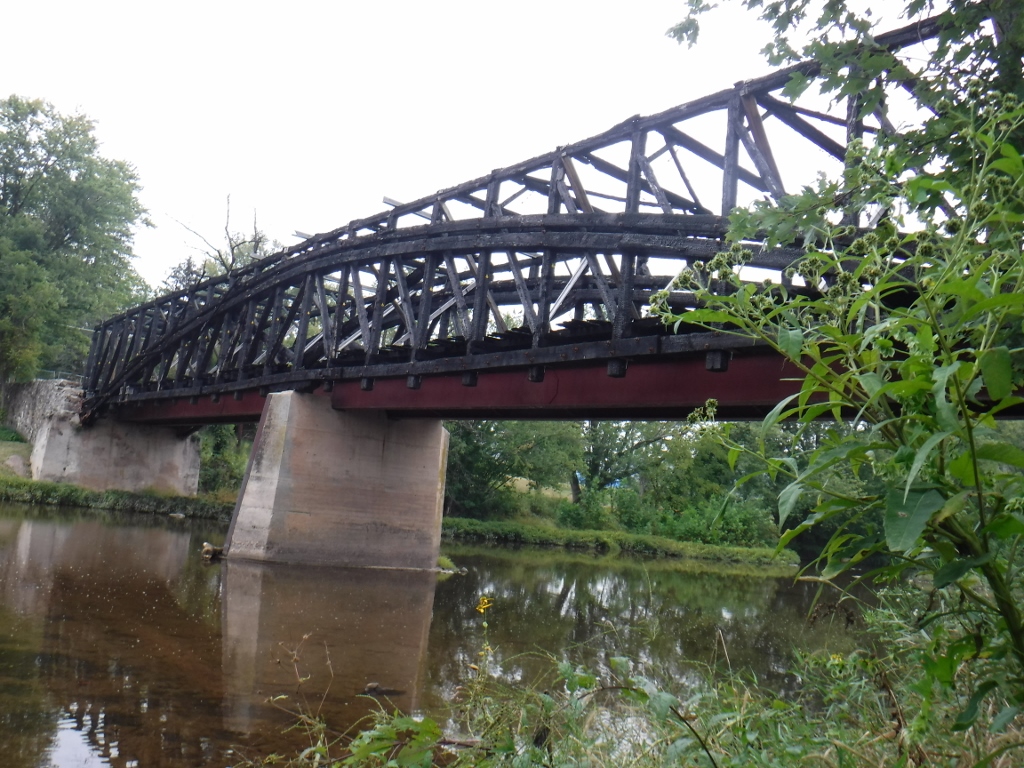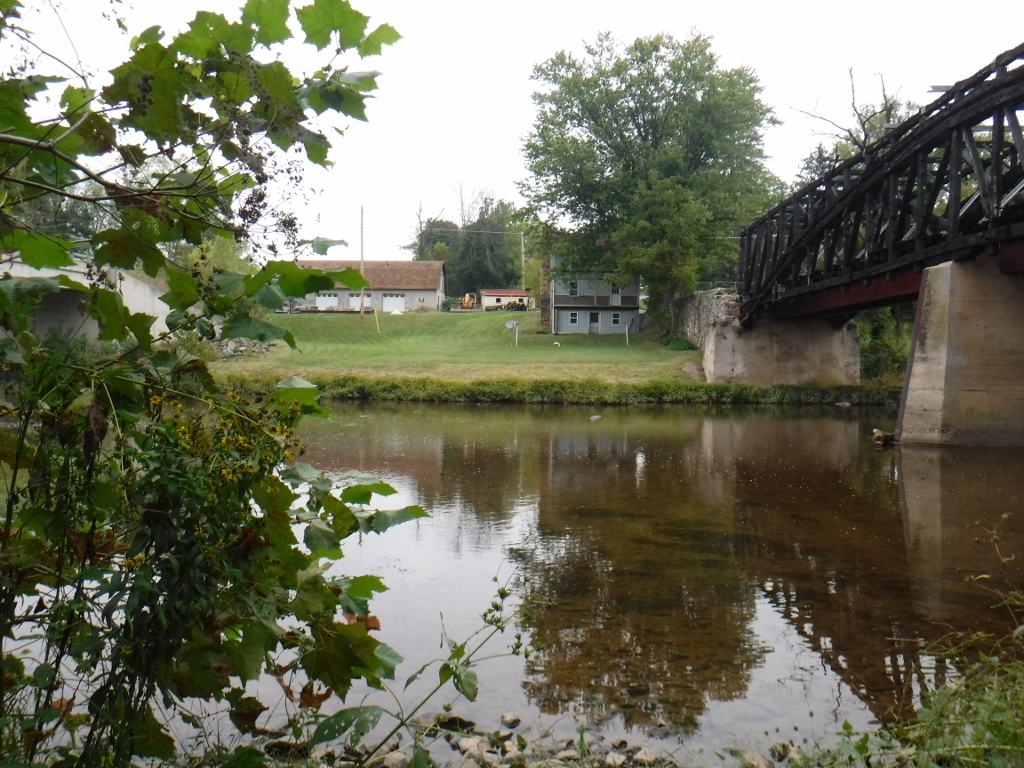 Here is a picture I found on the net of it burning.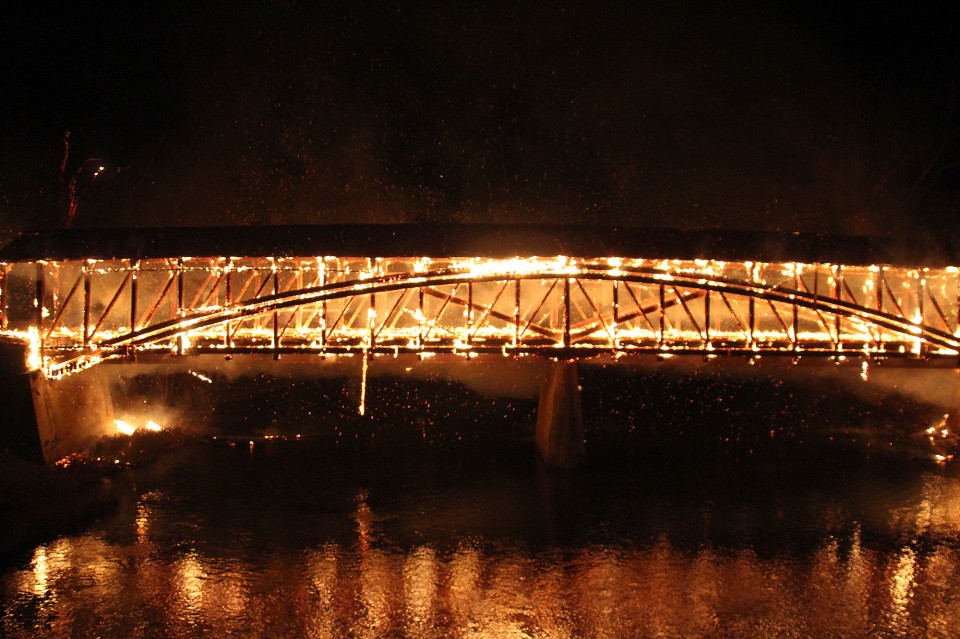 And here is what it looked like before it burned.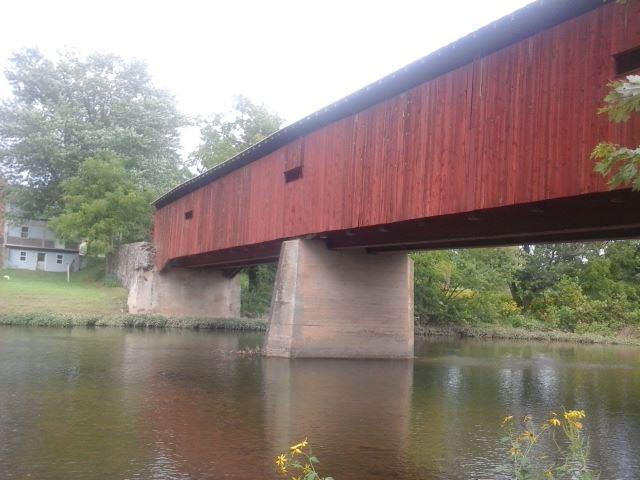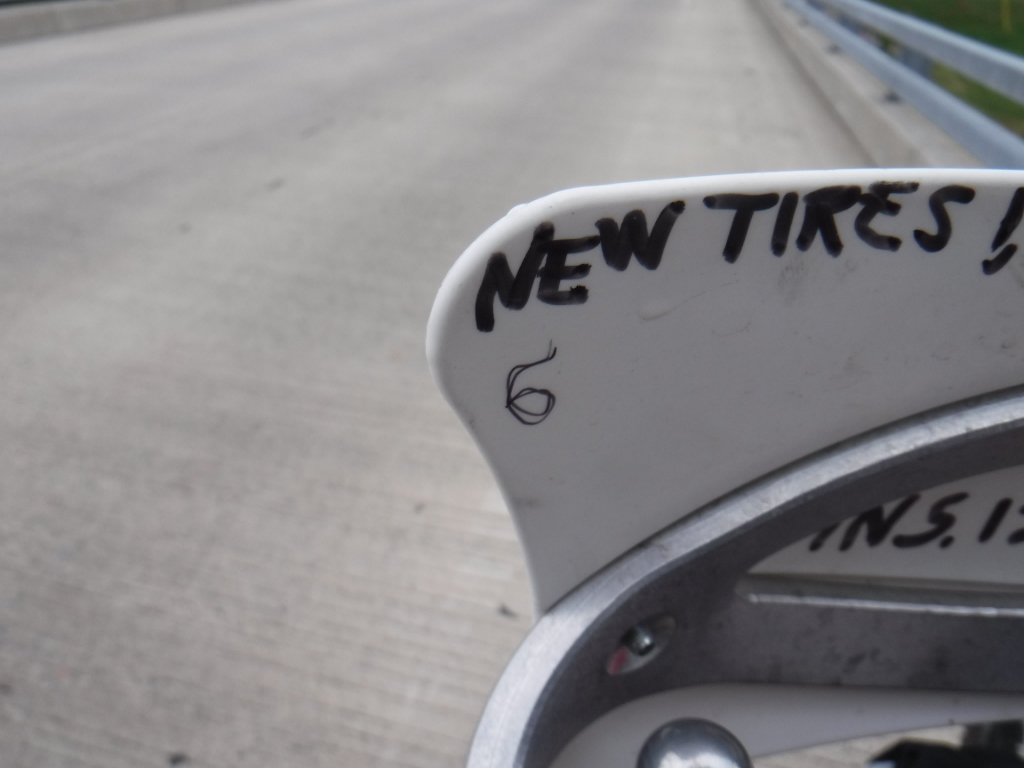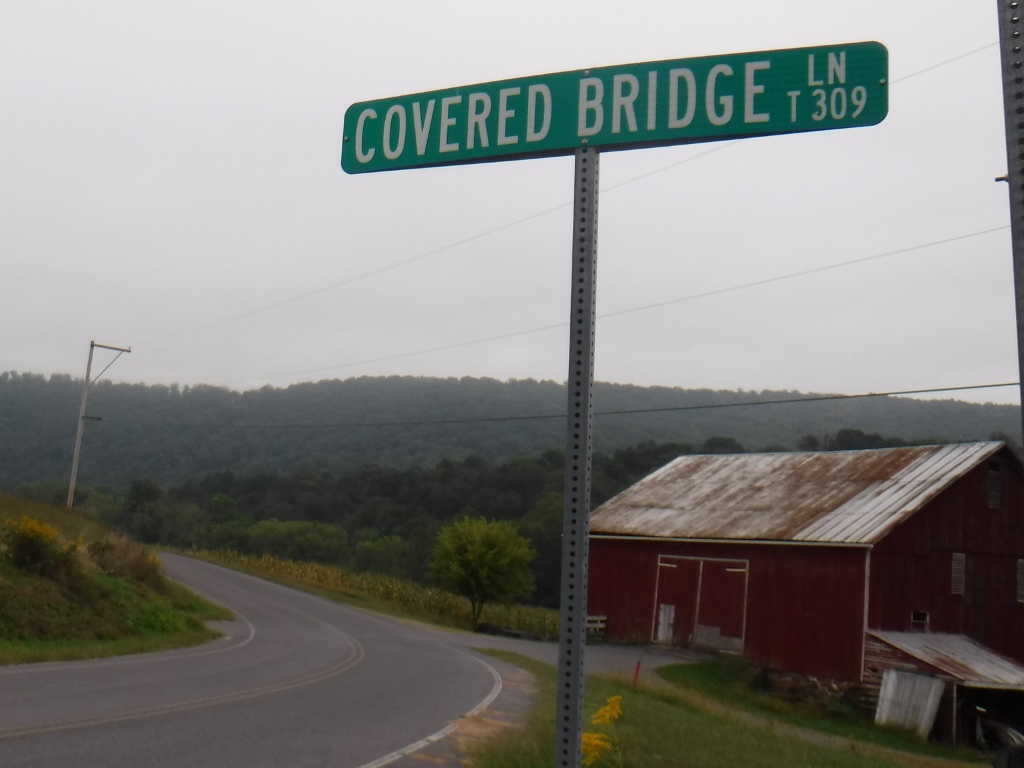 Just down the road a bit I crossed the Susqehanna river near Benvenue.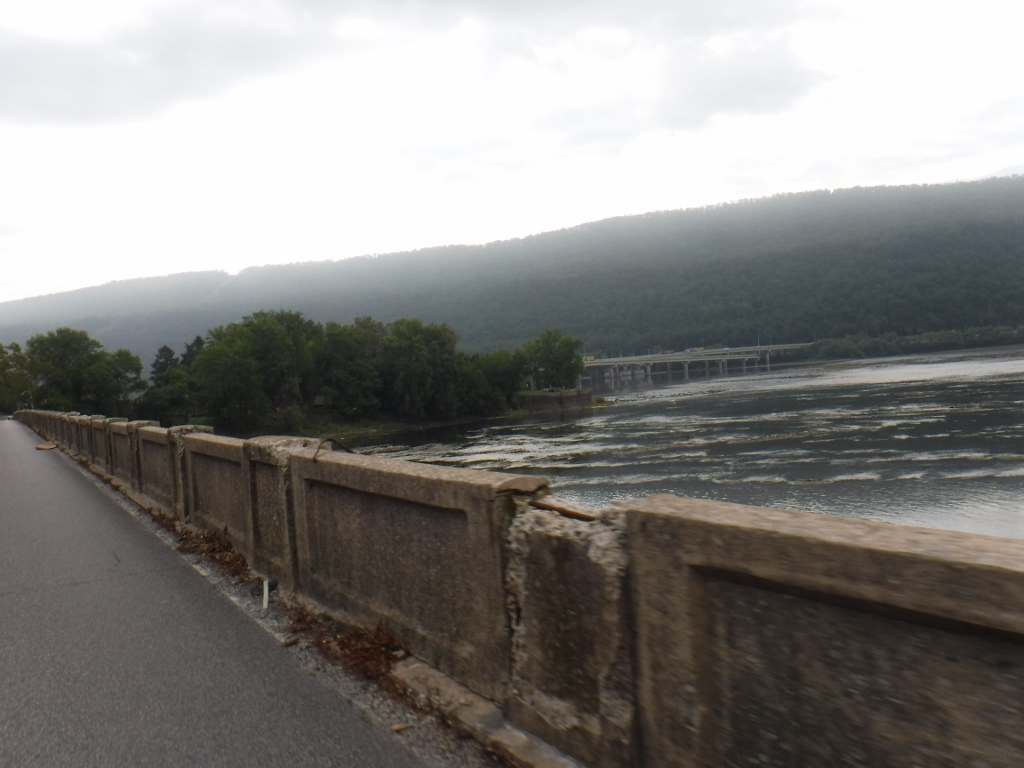 I found another rails to trails today---and made note of it in my gps as I meandered thru the Weiser Forest.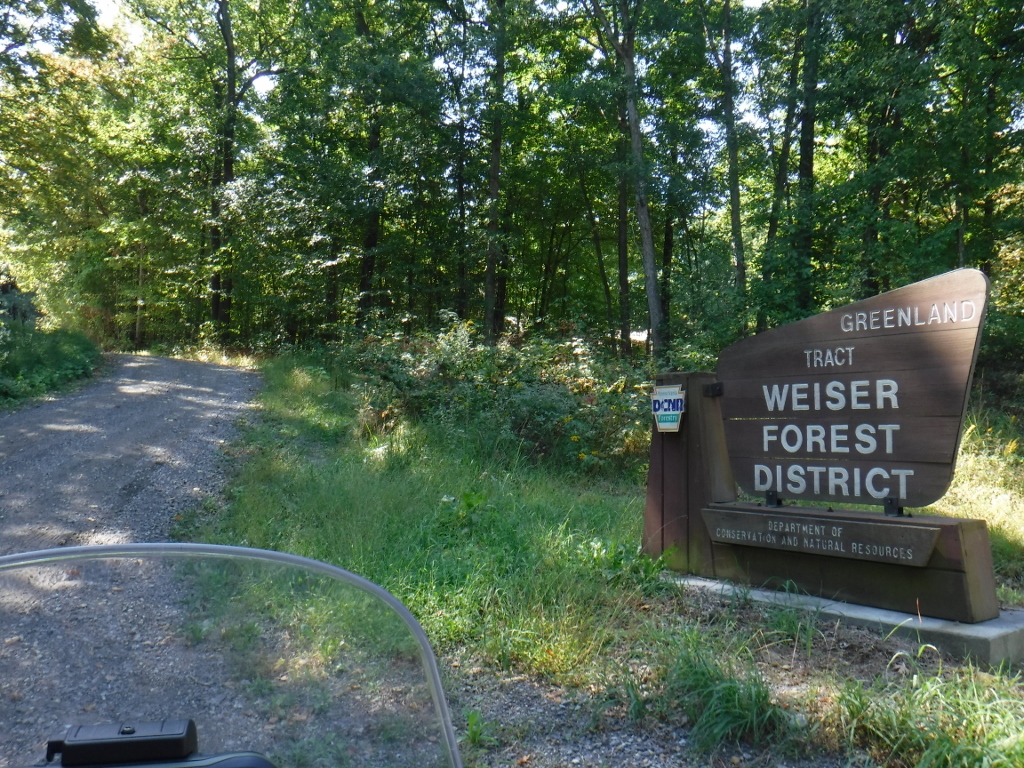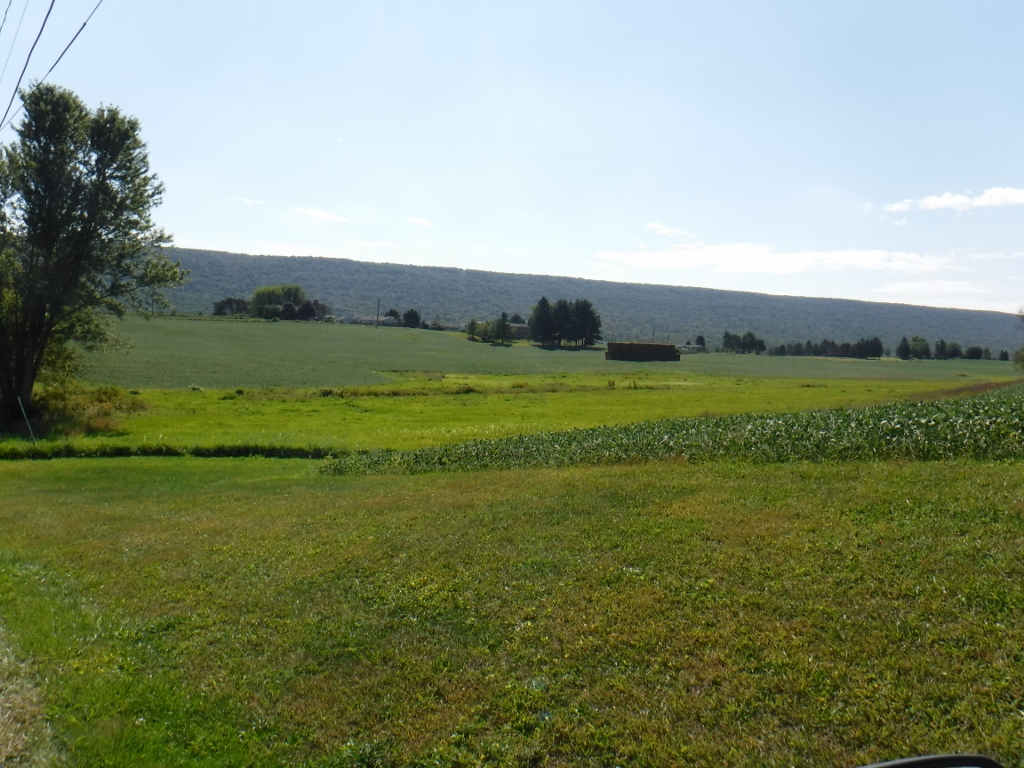 I was so enjoying my Honda Africa Twin.
It will run over 100 mph easily and is very stable but I pretty much lugged along at 55mph
all the time enjoying the scenery knowing if I needed to beat it home for some reason that
would be easy enough.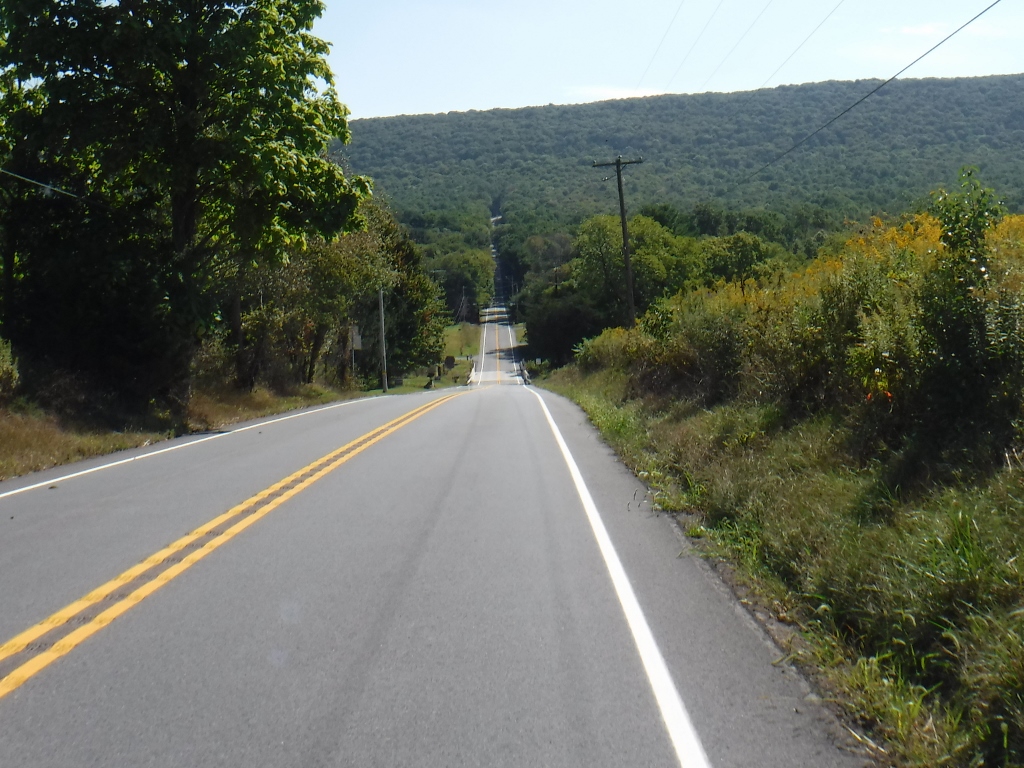 I had been watching the weather on my phone---and the "Low Pressure" from hell was moving in on me.
I grabbed this motel and sadly spent 2 days looking out the window as the rain blew sideways for 2 days.
I did have a Dairy Queen and the Pottsville Diner to keep me from starving to death.
And even had pizza delivered.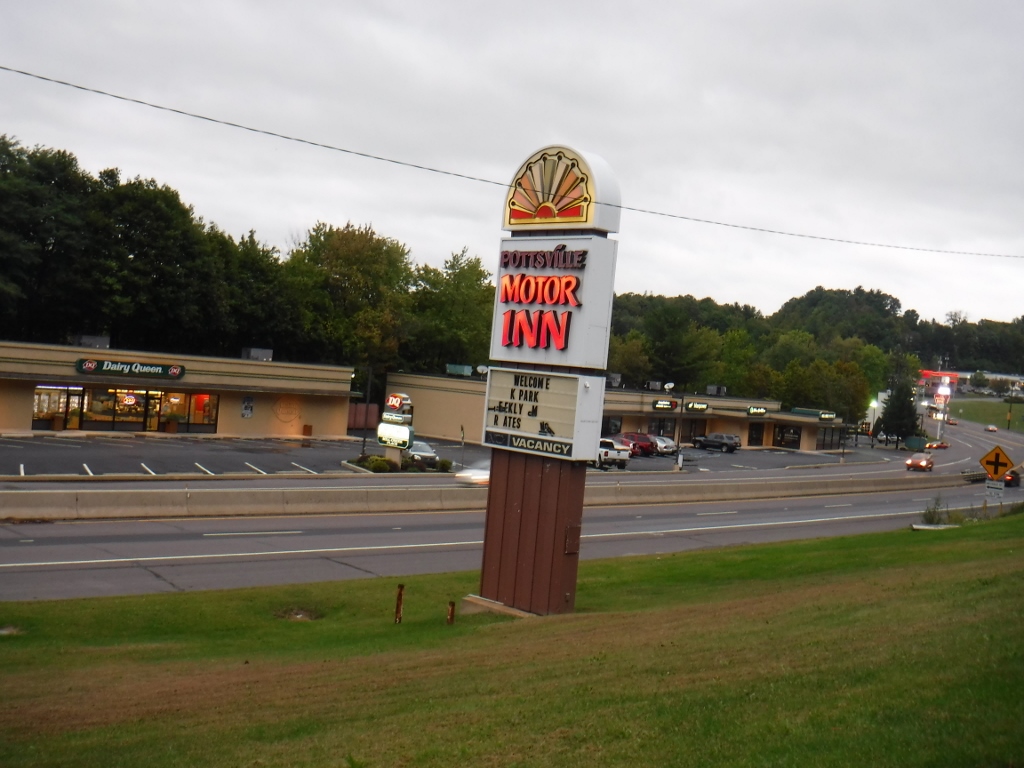 This low pressure system was just going round and round and round in circles.
It was all over the news -----and the jet stream was nowhere near to take it away.
It was very widespread in so many states and I wondered if I was doomed to be here for a week.
There was only one room I could get my bike under the overhang-----I saw that and asked for
that room.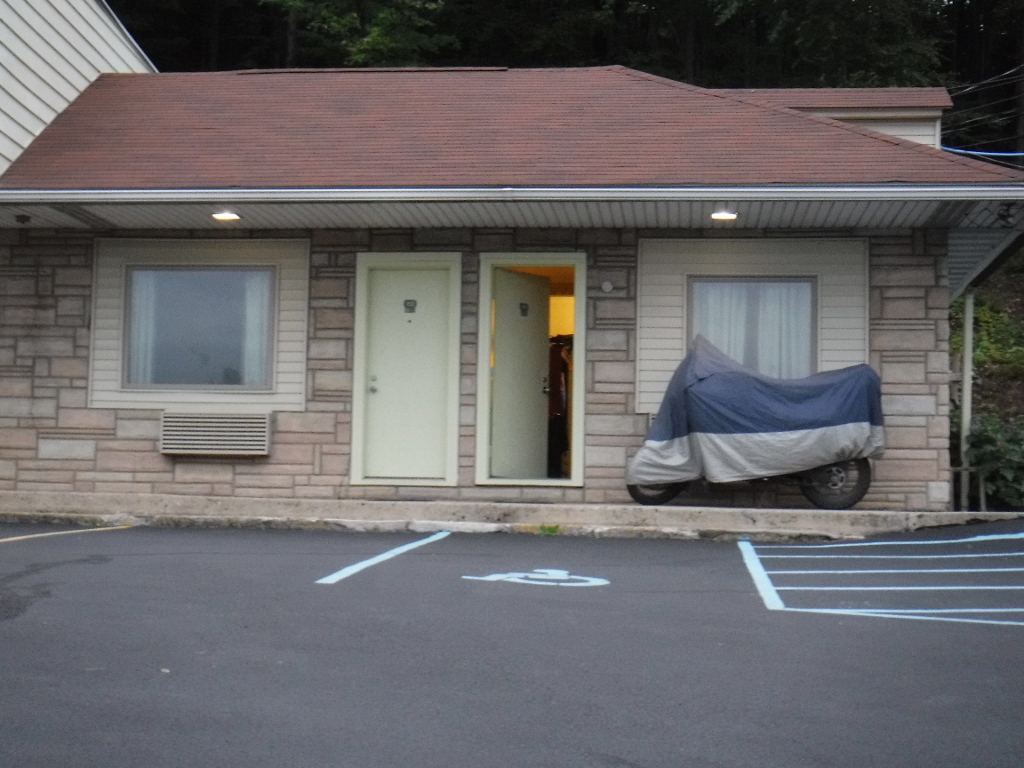 Next Day
After spending 2 days here watching it rain---I did get to catch up on Gunsmoke and Joesey Wales so all was not lost.
To day I rode in the rain almost all day. The weather man said if I headed East I'd have a window of
dry weather all across Western Pennslyvania and Ohio-------he was wrong.
So after watching it rain for 2 days I finally got to ride in it----but wasn't spending
another day in the motel. And eventually it quit for a bit and I got to see some more stuff.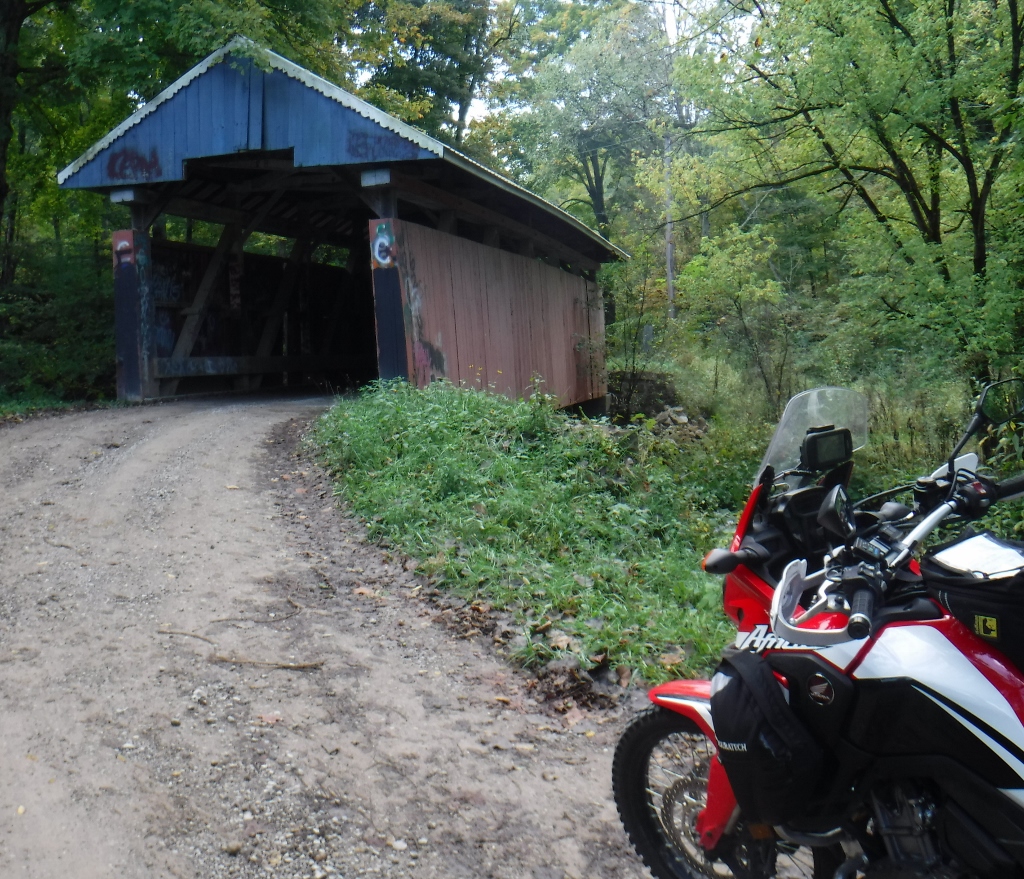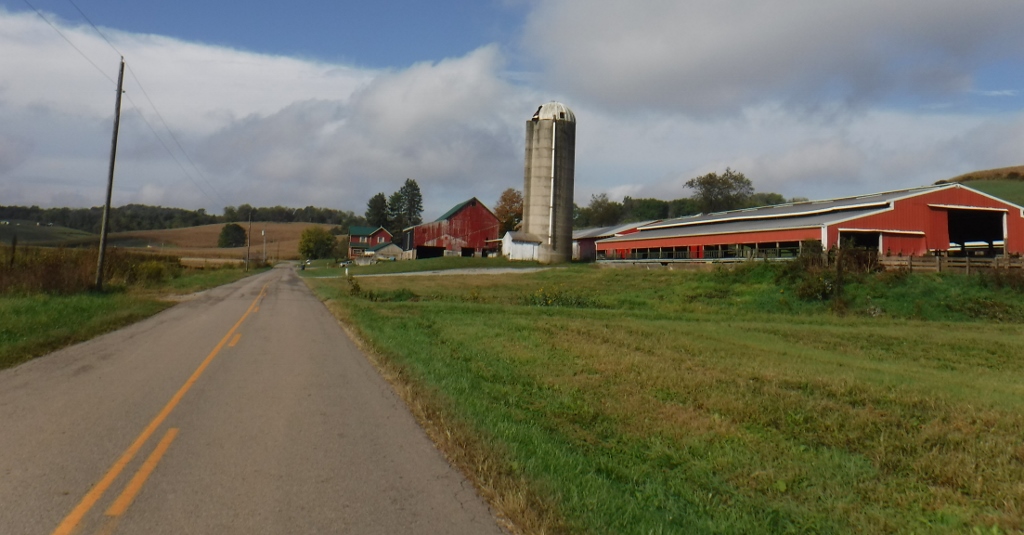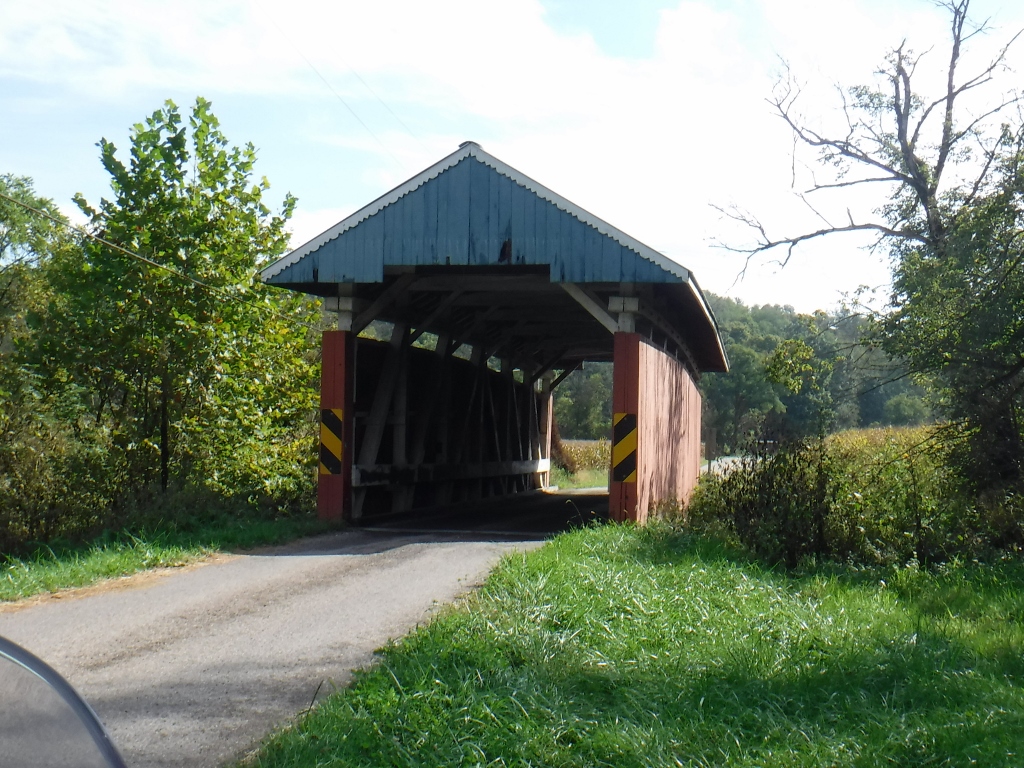 This bridge I just couldn't find.
The waypoint was right there and I almost gave up.
Turned out it was 300 yds. out in the backyard of a home and was private.
I zoomed in the best my little camera would to get a picture of it.
And in Indiana I saw another covered bridge waypoint on my gps screen-----------but couldn't find it either.
It was way off the road and was different than any one I'd ever seen.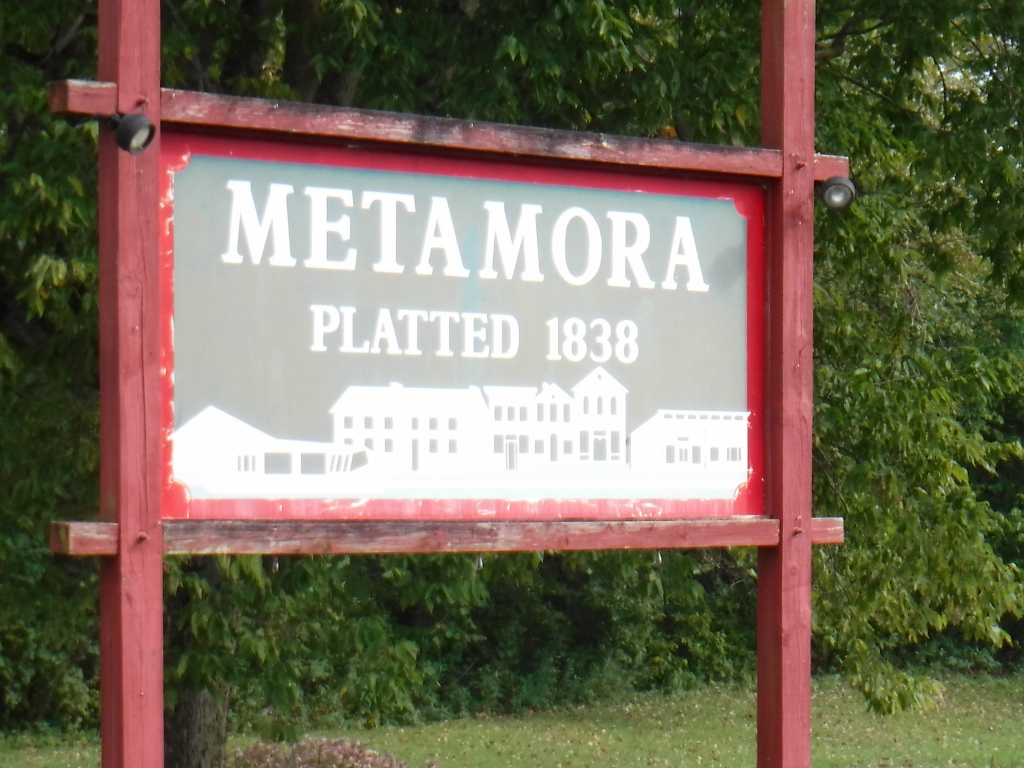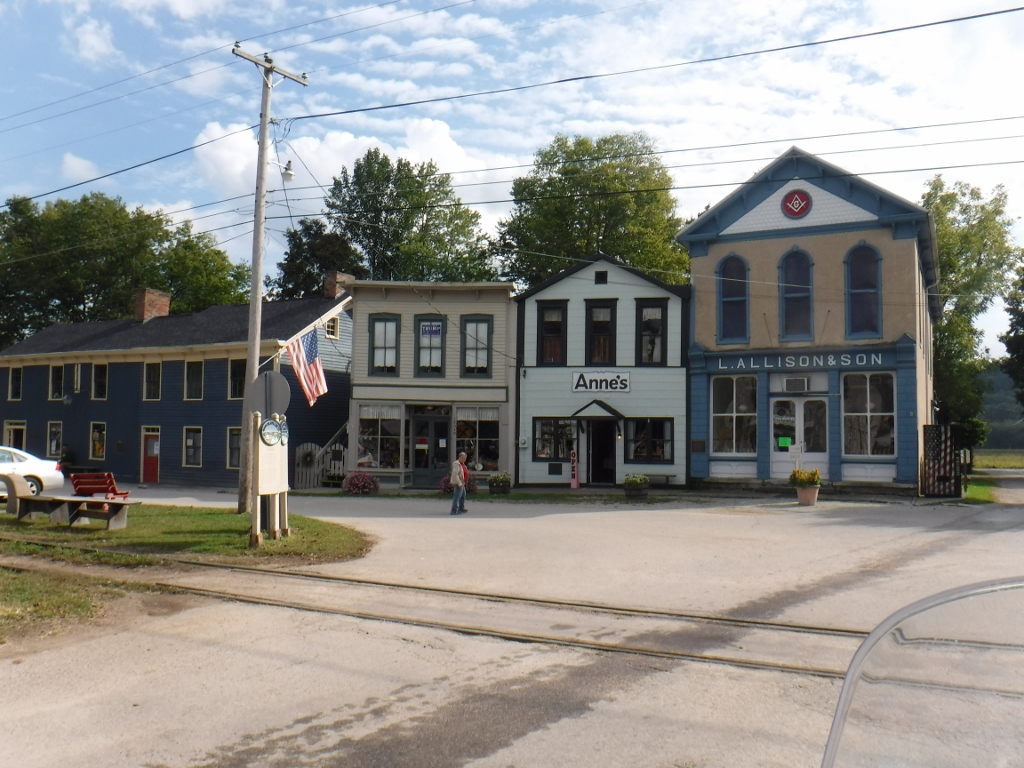 This is it---it's over an old waterway that was a towpath for water travel.
This is actually a wooden aquaduct.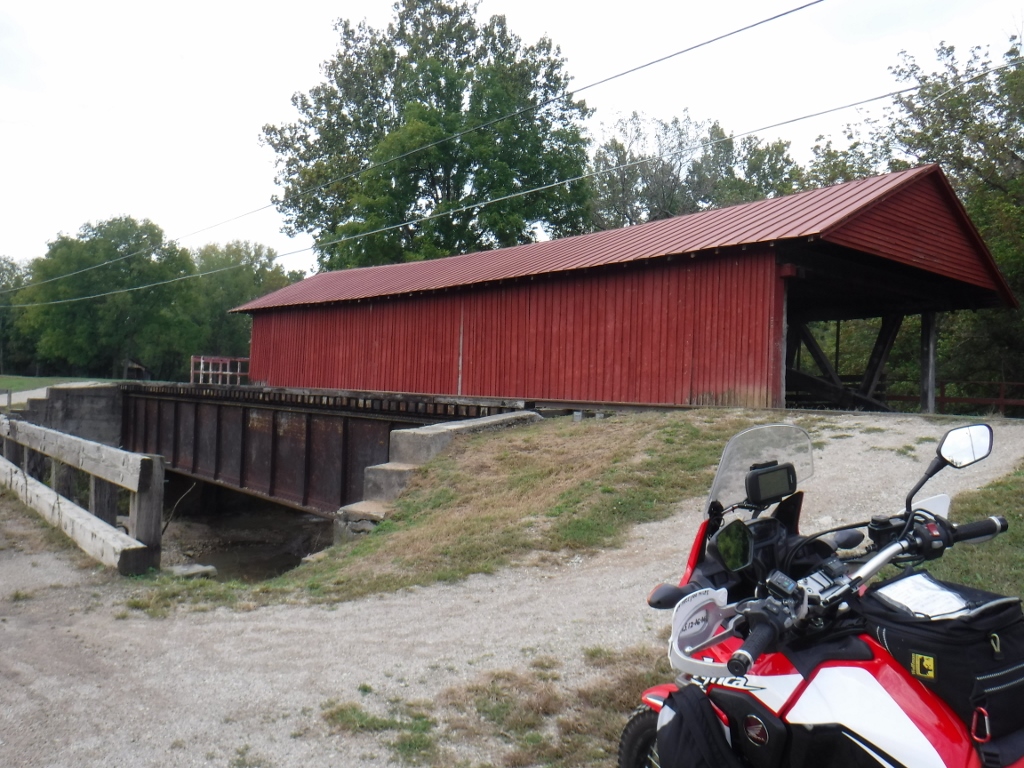 It's hard to explain how this all works---maybe the pictures will give you a perspective how all
this worked.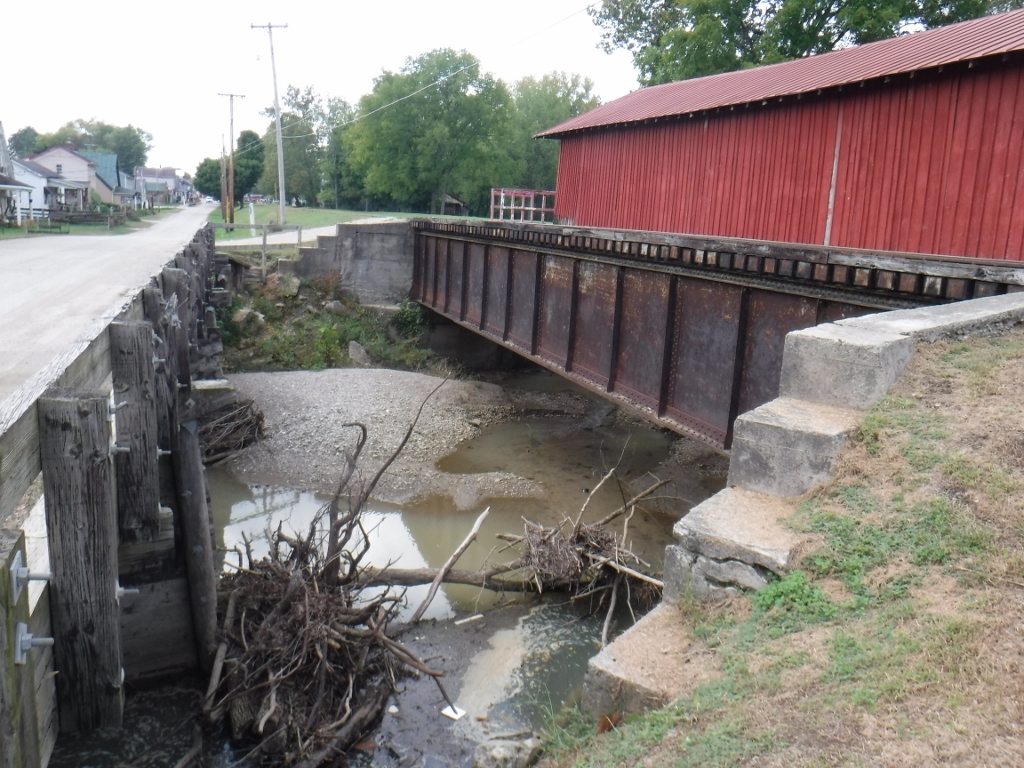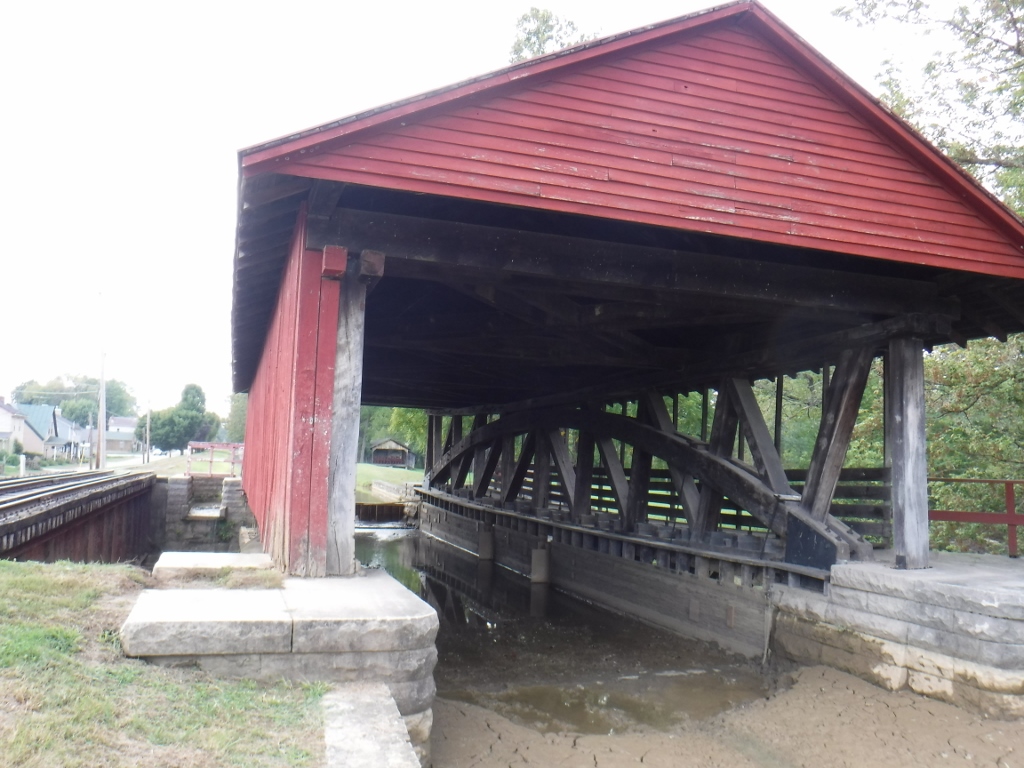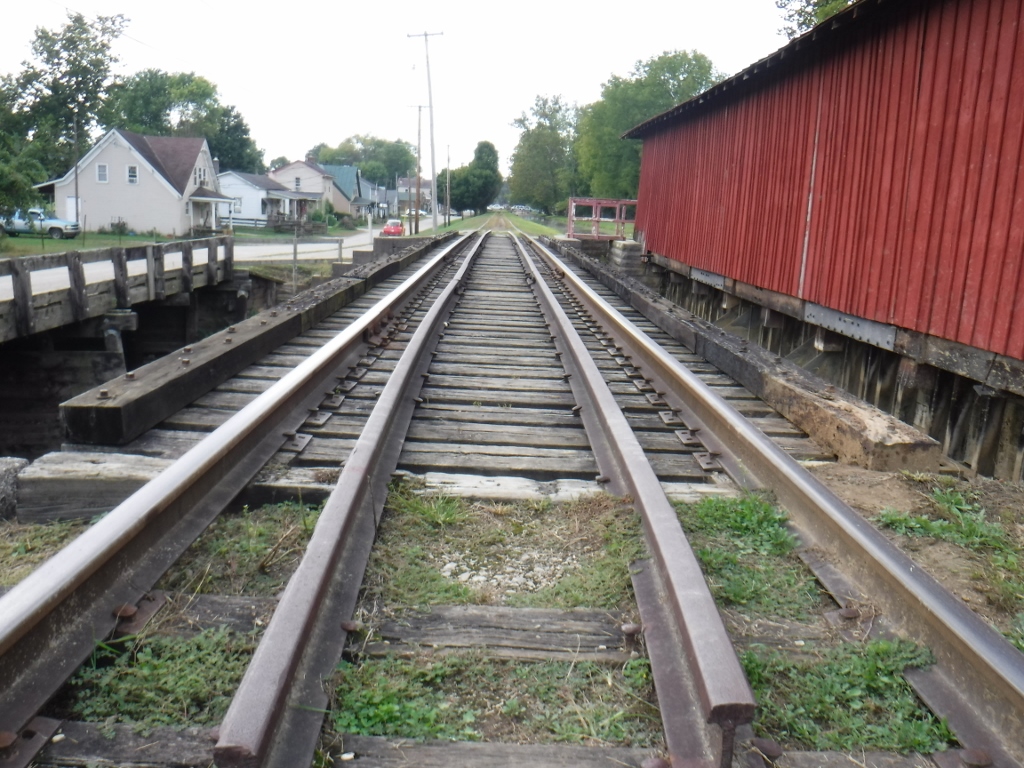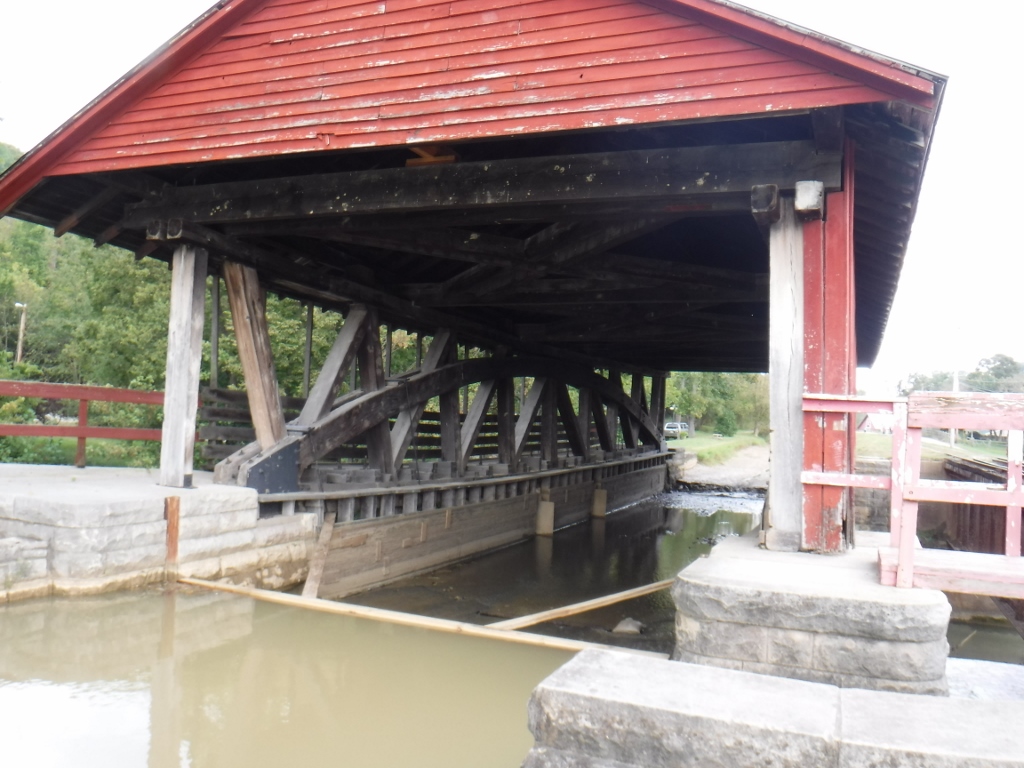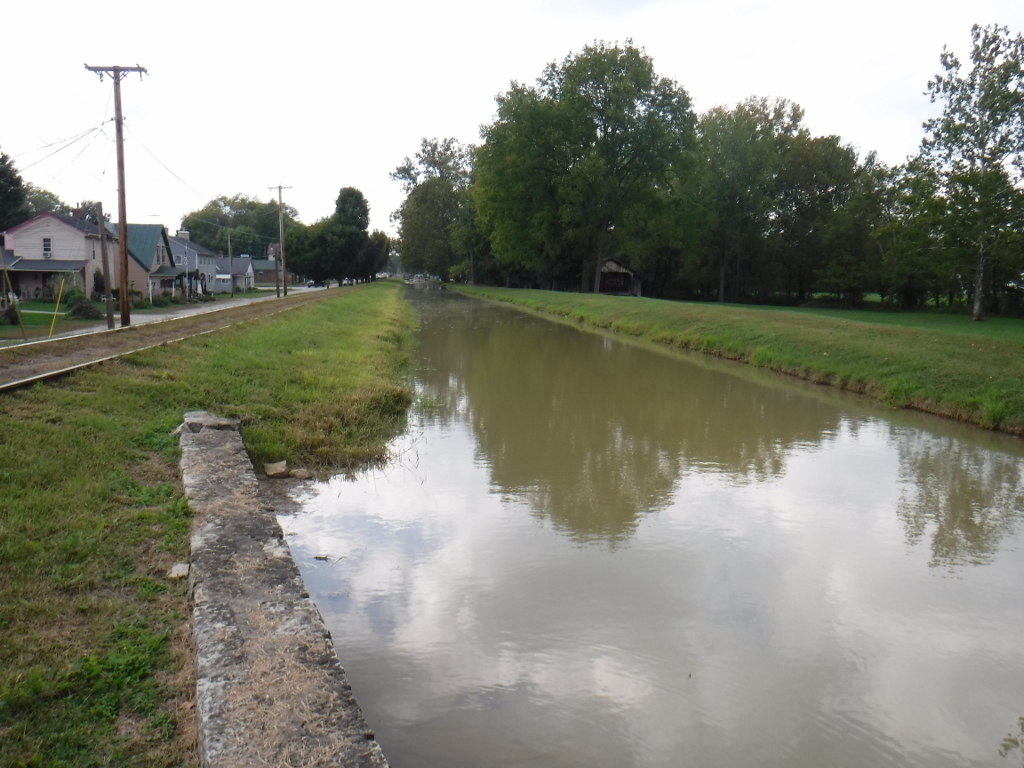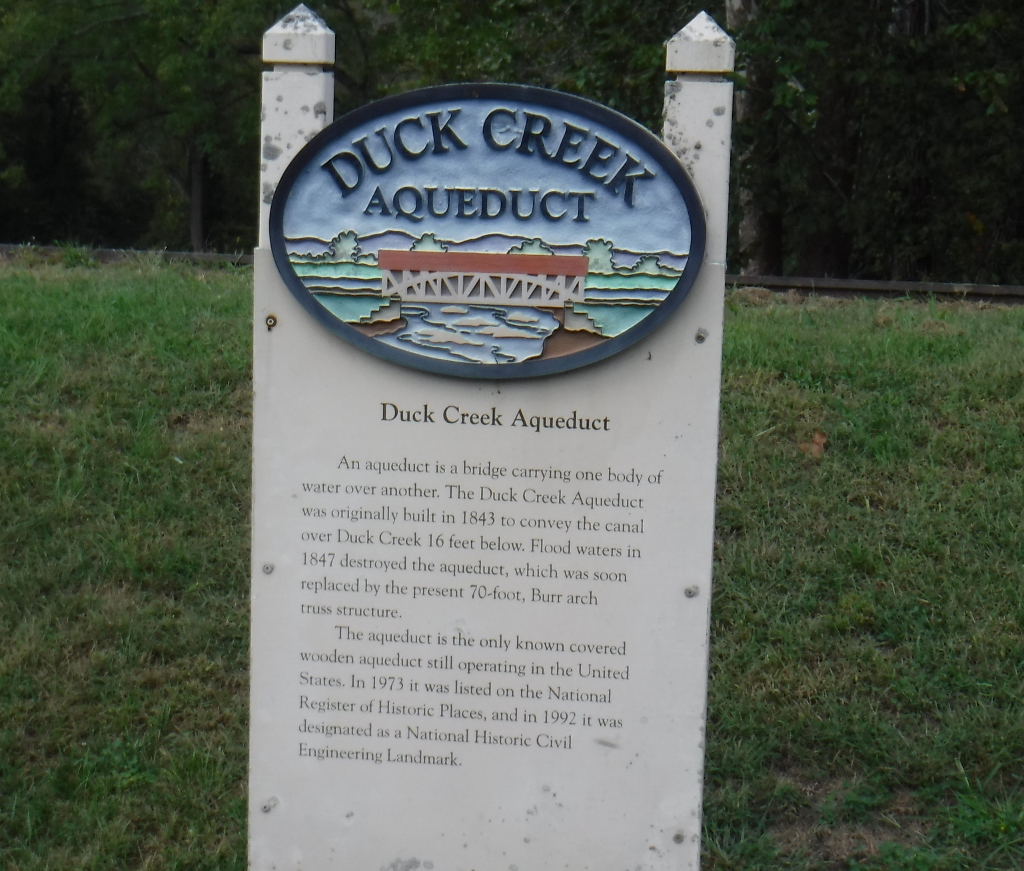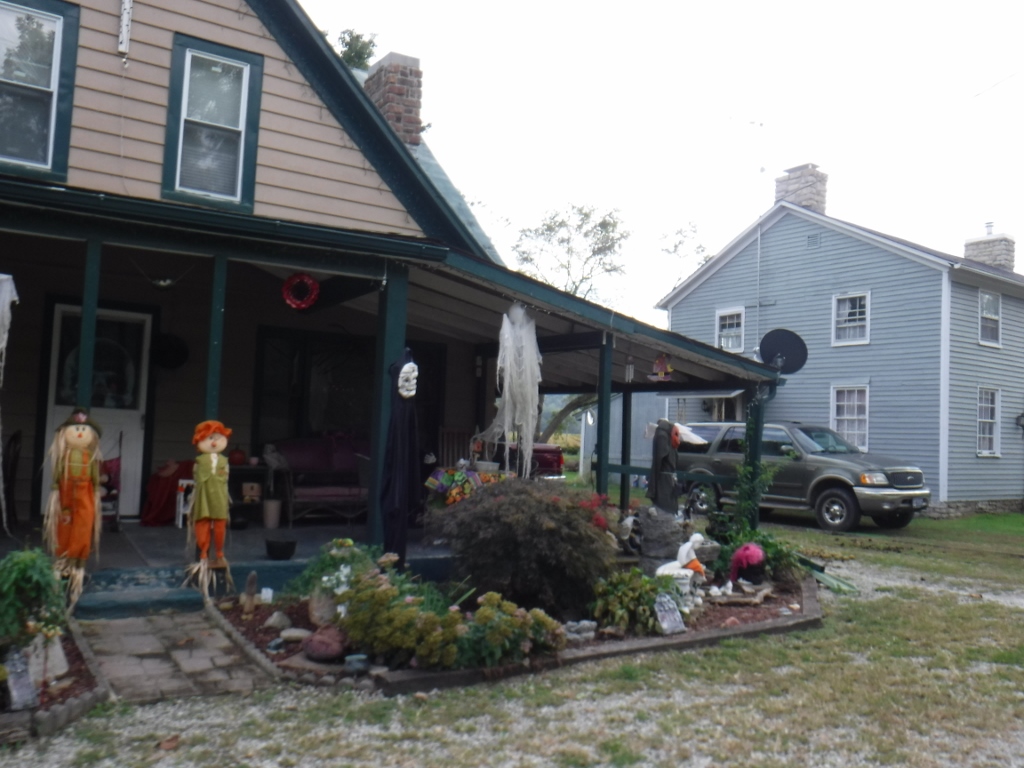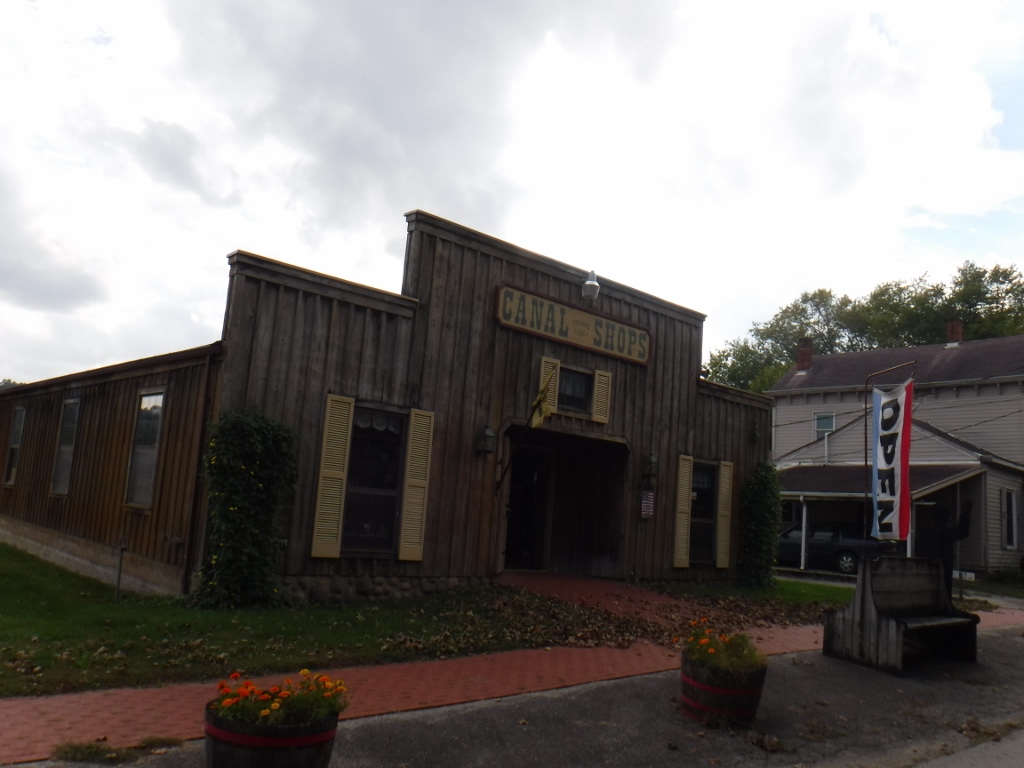 I was a neat little town and I want to bring my wife back here and spend the day.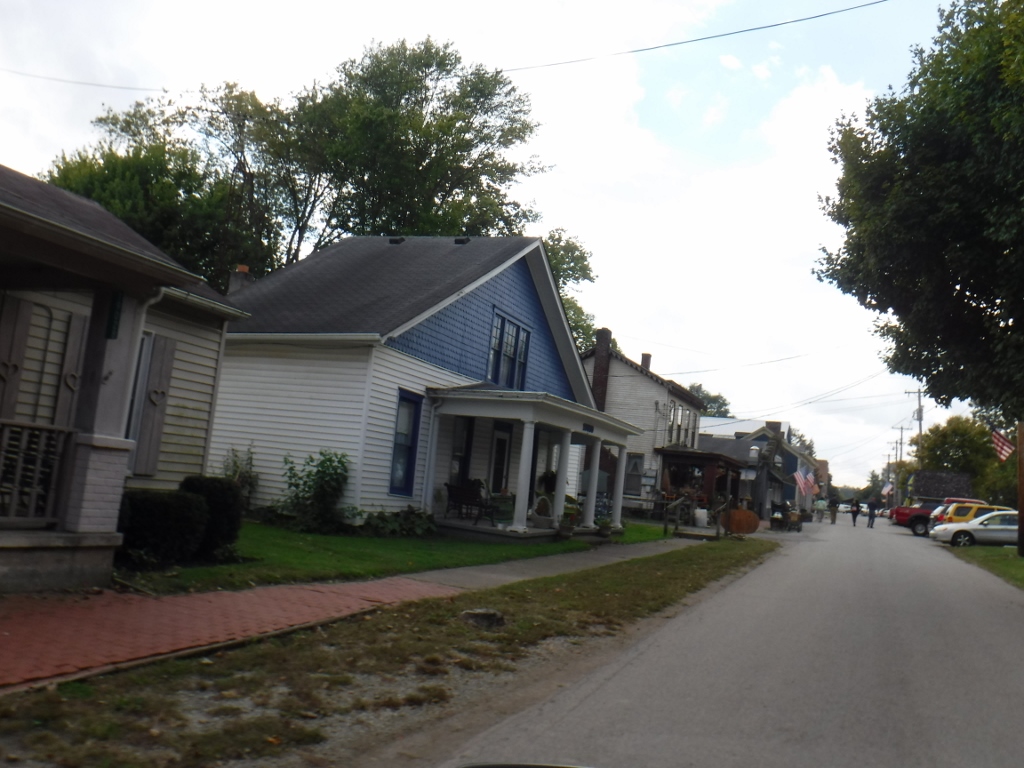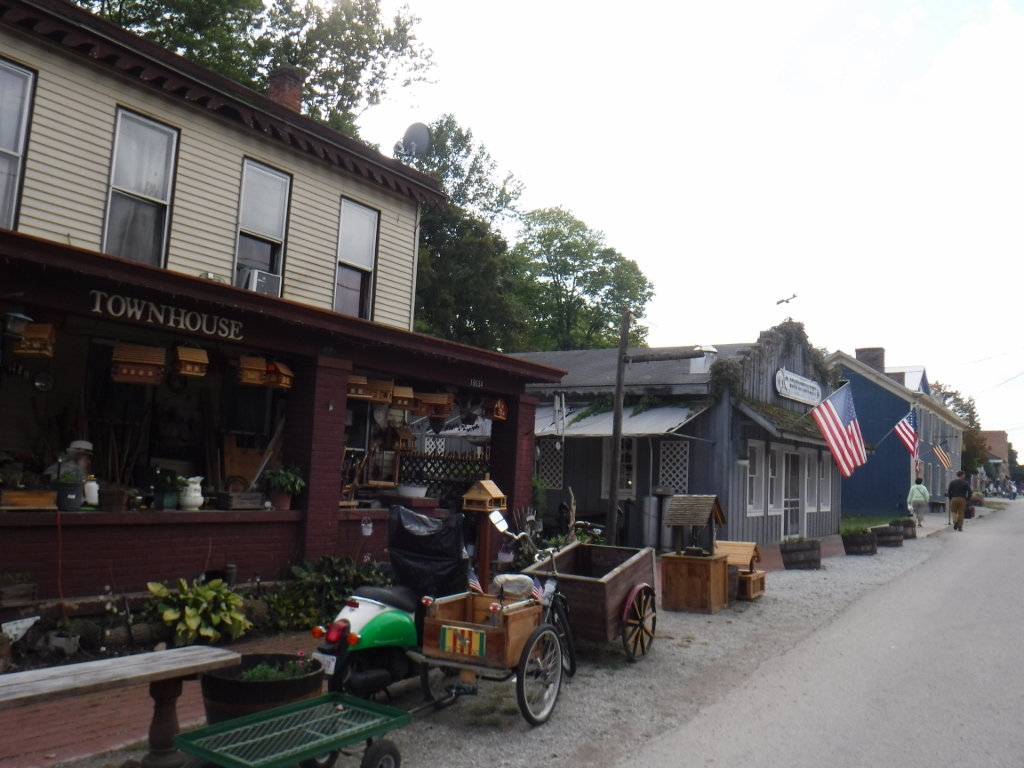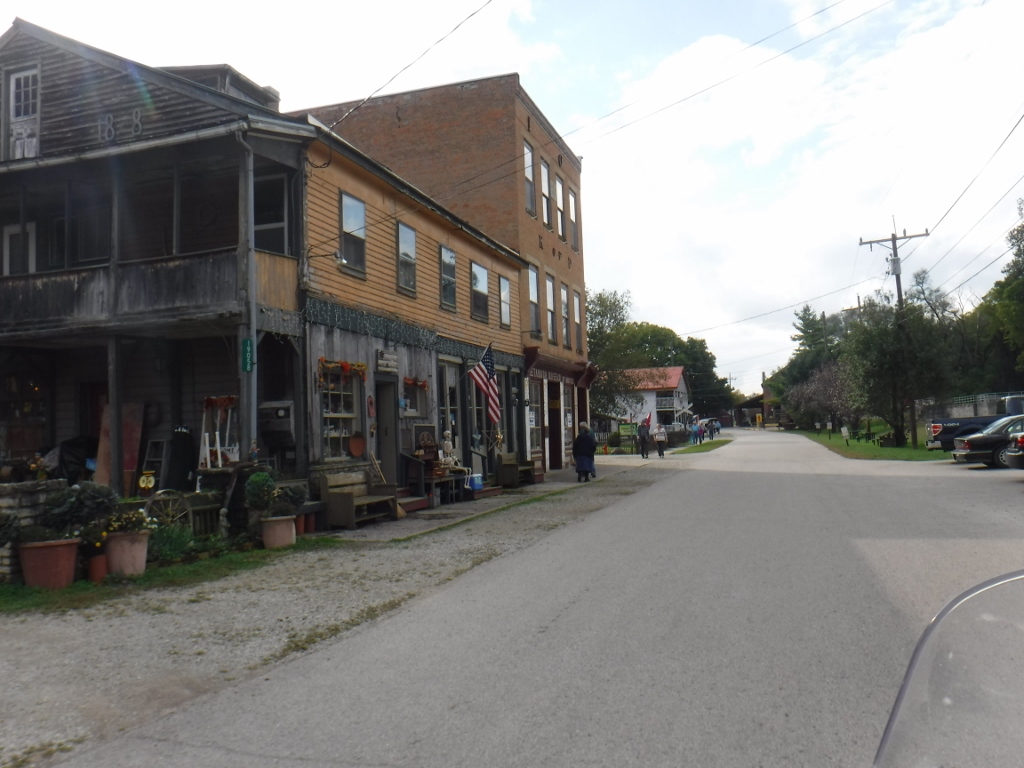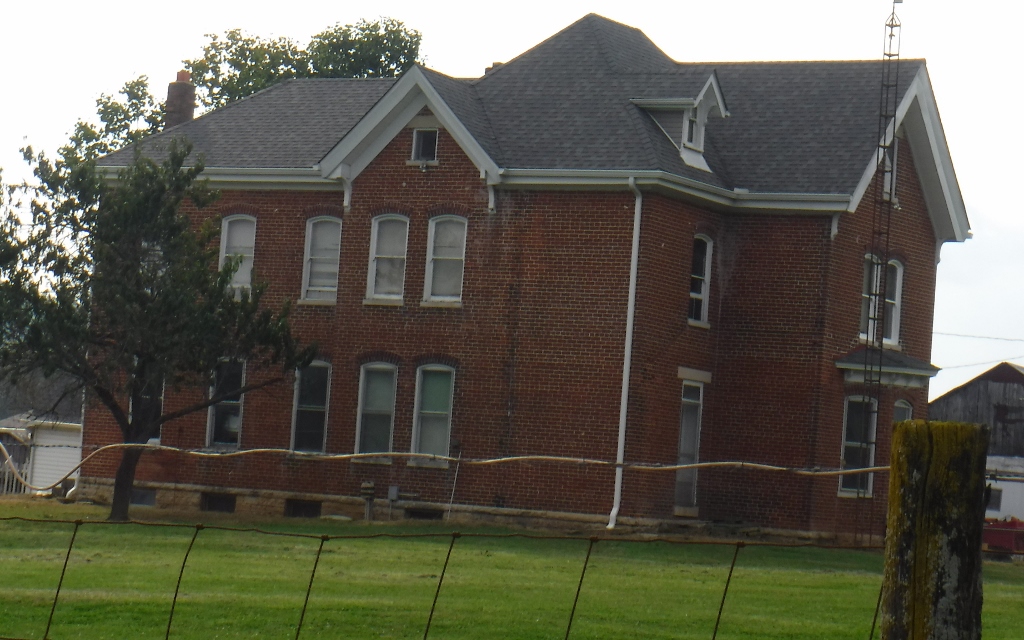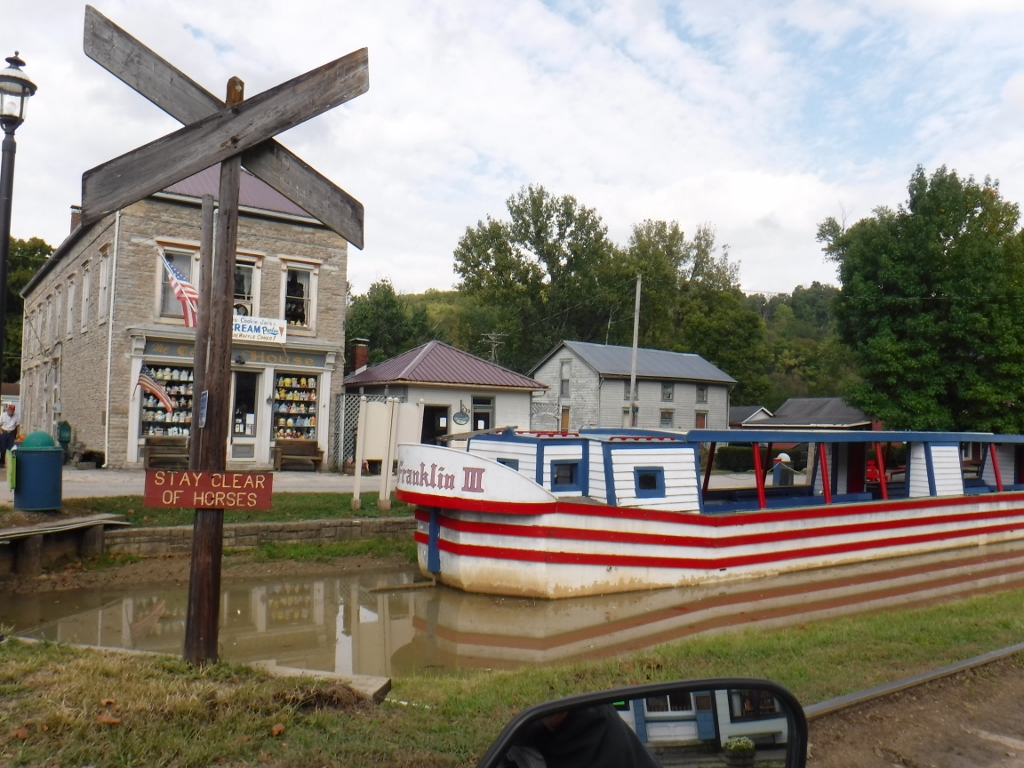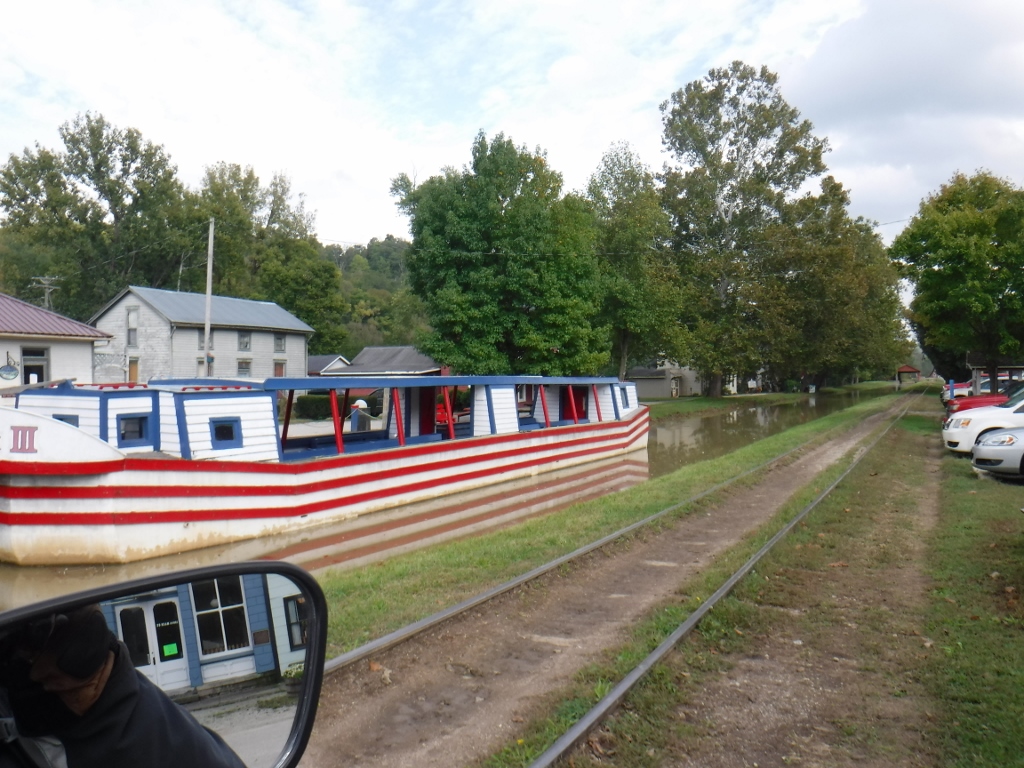 I found this picture on the net but I never saw it------got to go back and find it as it is in the old town somewhere.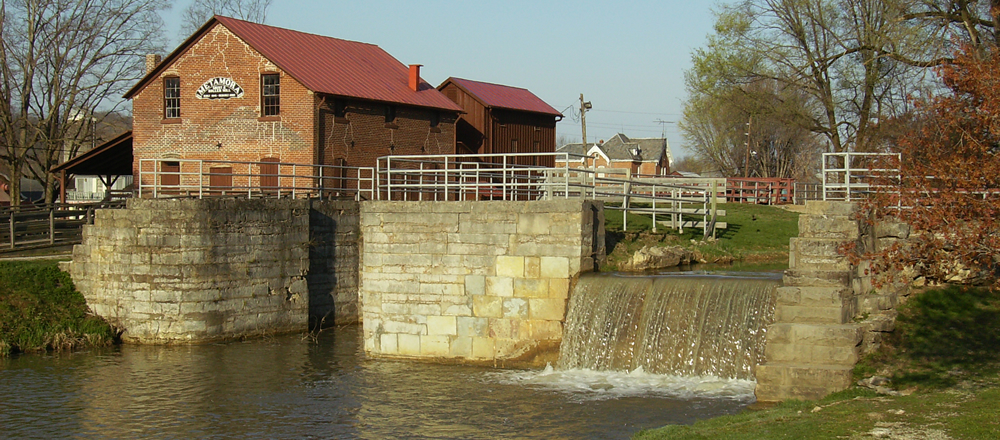 I left Metamora and really rolled out the miles today--didn't really mean to.
I didn't want to ride all the way home as I'd be riding for hours in the dark.
So I headed to my buddy Road Dads house and hoped he put me up for the nite.
But--------he was out riding----I guess that's how he got over 100,000 miles on his WR250R.
So I got a motel and would ride the rest of the way home tomorrow which was less than 200 miles.
The next day I crossed Wabash River into Illinois near the town of Saint Francisville, Illinois.
It's a cool old railroad bridge famous for the steam locomotive the Wabash Cannonball.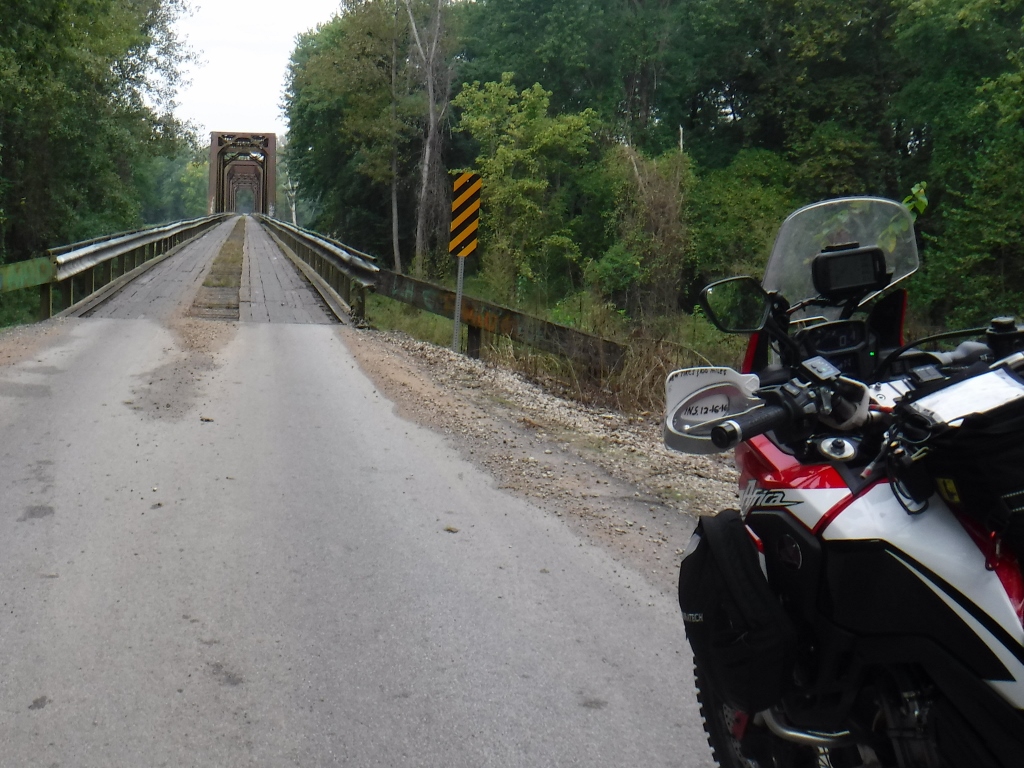 This bridge is one of my favorites. The town spent some money and planked the old bridge bottom
and made it suitable for people to drive over it. It's a long way over it and pretty twitchy to ride over.
The middle of the bridge use to turn sideways so boats could go up and down the river.
Looking under it you can still see the huge gear that turned the bridge.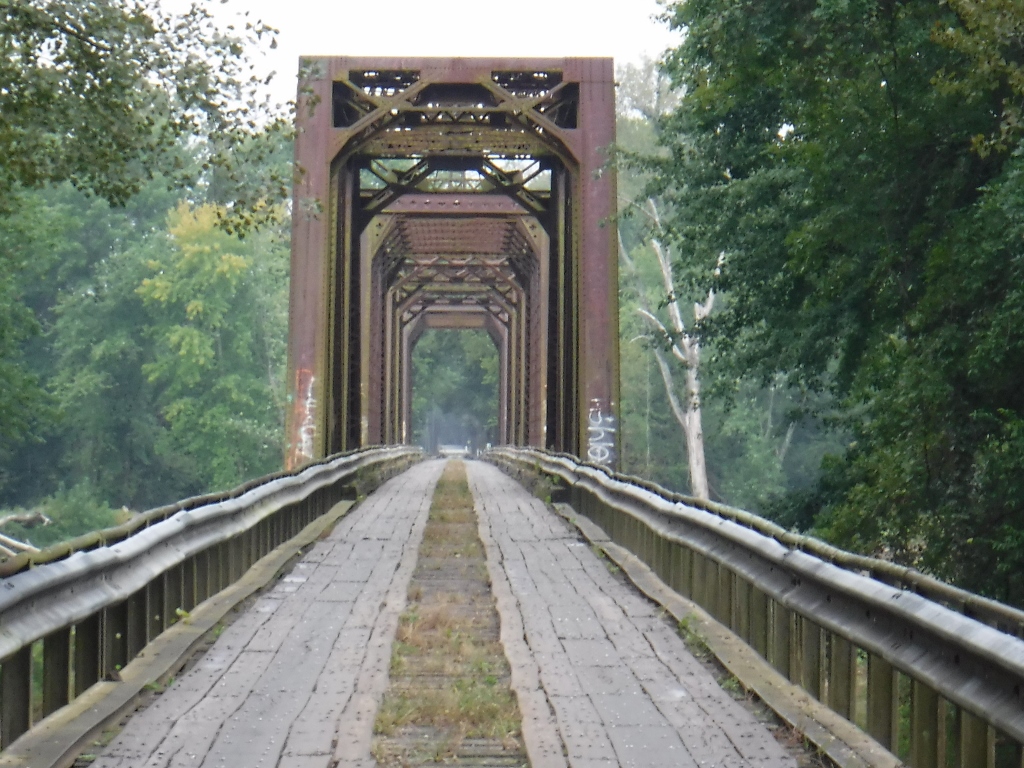 It is 2-way traffic so you have to be careful not to meet another vehicle coming at you.
I thought this was such a neat thing for the town to do and they just charge you one dollar
to driver over it. I love this thing.
The toll booth is only manned for 8 hours per day---so if you come after hours it's free.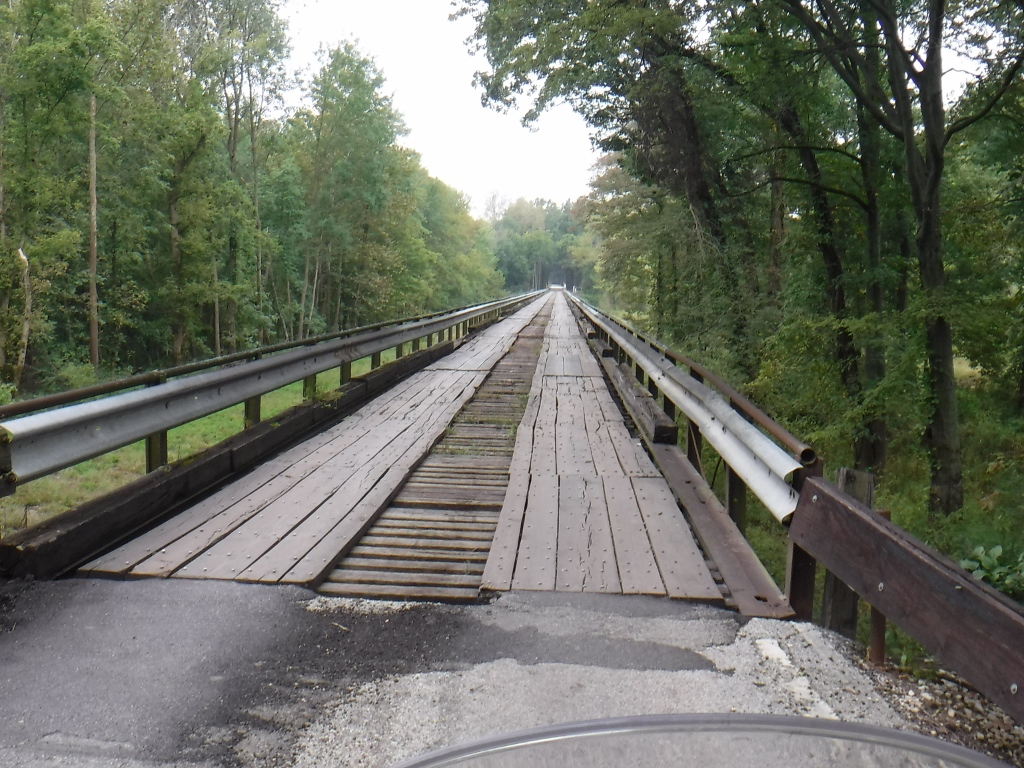 The last 2 pictures I took------it's an old Harley.
One of those Italian jobs.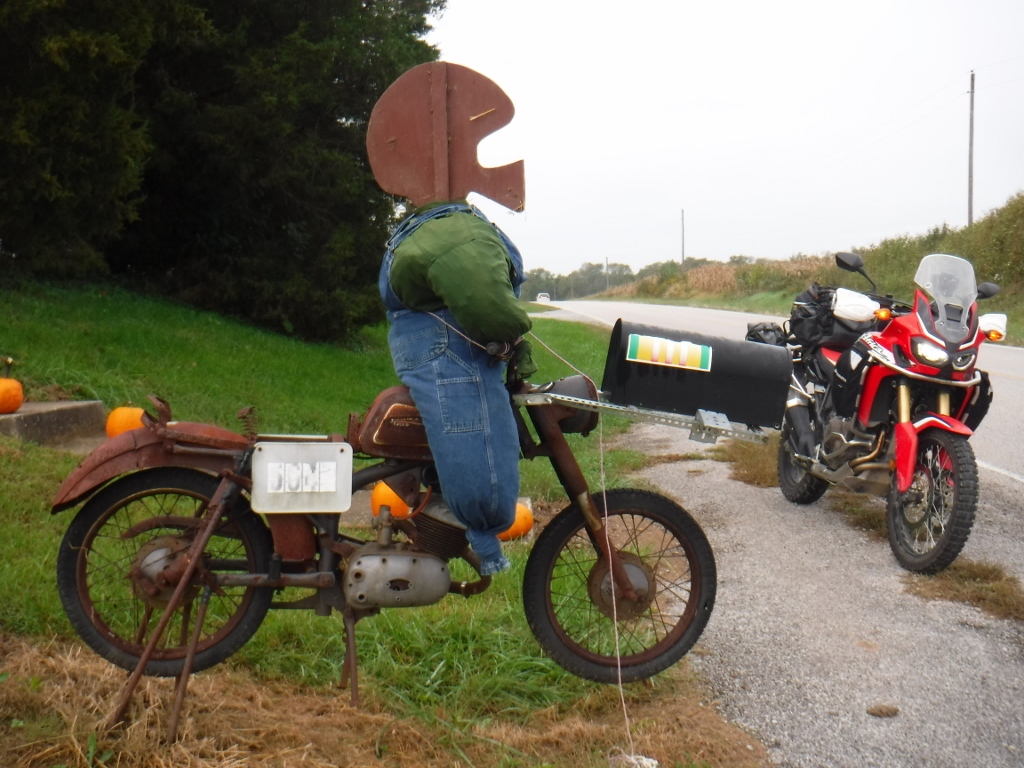 After this and old friend of mine lived not to far away and we went to breakfast in Fairfield, Illinois
at the "Barbed Wire Cafe".
A real treat I'm telling you.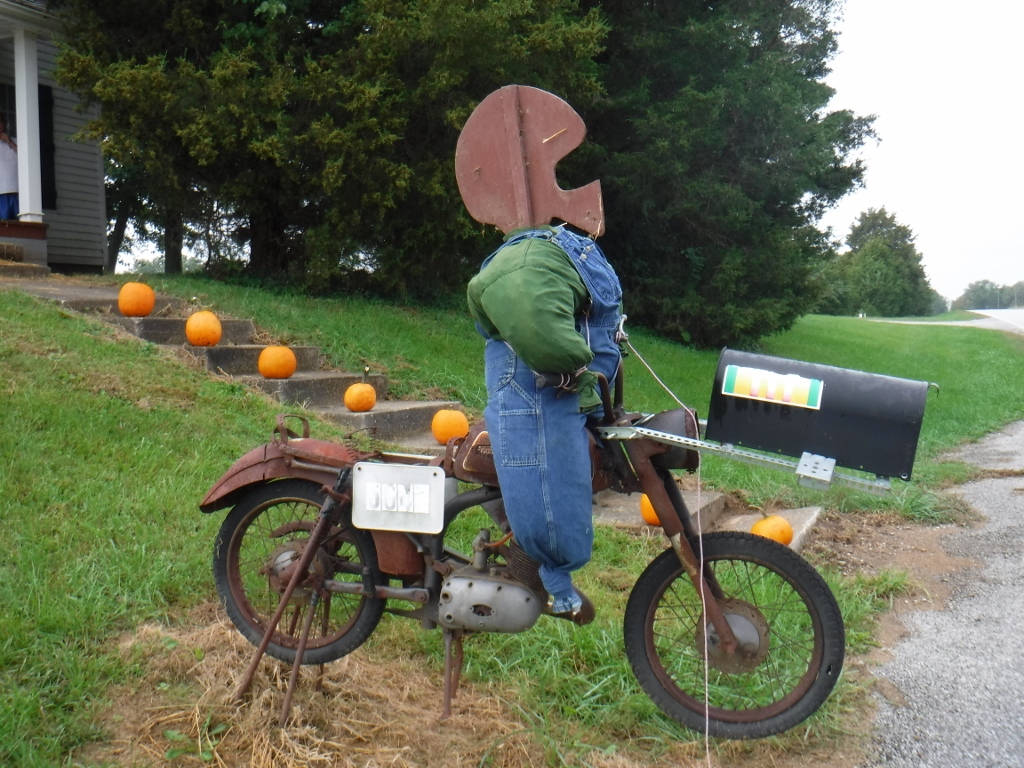 My wife was waiting for me when I got home and we were glad to see each other.
And we got prepared to head out East for some Bicycling on some rails to trails routes.
And man that was fun !!!!!
Back to my homepage