February 2008


Formed during the Cretaceous period, some 40-80 million years ago.
Copper Canyon is a system of canyons located in the (Sierra Tarahumara) southwest portion of the state of Chihuahua, Mexico.
It covers some 28,000 sq. miles of gorges and ravines.
Barranca del Cobre (Copper Canyon) is 5,770 ft. deep
Barranca del Sinforosa is 5,904 ft. deep
Barranca del Batopilas is 6,002 ft. deep
Barranca del Urique is 6,136 ft. deep
The canyon is 5 times larger than the Grand Canyon of the U.S.A.
This trip will go to all of these canyons------mostly on roads we've never traveled.
It will also take us to a Hundred other neat villages, roads, and river crossings
that we may find impassable-----weather, road conditions, and the lust for adventure will be
our guide. We are especially interested in traveling the mountains and canyons
North of Chinipas to Uruachi, Marguarichi, El Yaposa, San Jose Guacavo and trying to find some routes thru
this area that I'm not sure exist----the adventure then begins.
We may have to trade are bikes in for some good mules.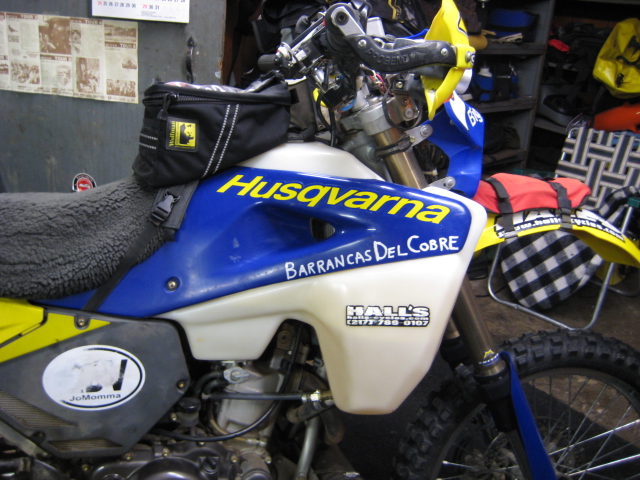 OTim Rhoads from Missouri who is a very good friend of mine will be joining me.
We have done some riding together in the last year and have become good friends.
Tim is a chiropractor----more than his friendship may come in handy for this adventure.
Tim is so exited about crossing the border---and frankly so am I.
His ride of choice is a very well prepared XR650R.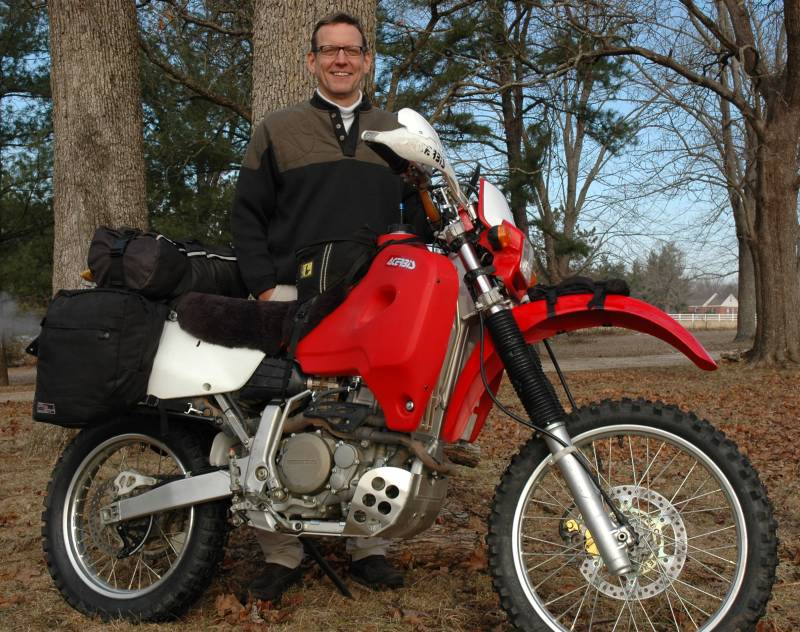 My rough route plan--------subject to change due to high water, impassable rivers, breakdowns,
broken bones, a change of mind, mud, running out of gas, bad batteries, getting lost,
stupidity------etc. etc.---------------is.
Ojinga-----thru Chihauhau-----From there I've never been to some of these places.----go South before getting
to Chautemoc to San Cayatano, San Franciso De Borja, Nonoava, Norogachi, Guachochi, Sinforosa Canyon , Baborigame, El Trigo, El Tablon, El Fuerte, Choix, the ferry across Lake Huites, La Reforma, North then West to Cienaquita, Urique, Bauchivo, Temori, Chinipas, then North various directions to Uruachi. From Uruachi I'm torn between going to Marguarichi-----or south to the intersection of the high road North of the Railroad. Also the route between Gauchohic and Batopilas going thru Yoqivo and Satevo I haven't ridden. Also the day loop southeast of Batopilas I've not ridden. Lot's of stuff I haven't ridden.
Nothing written in stone of course.
Heck we may go right instead of left at the first turn and not do
any of the above----doesn't matter---it'll all be good.